In order to remove the nut one needs a special tool. I picked this one at Pepboy's for about $15 . Notice the teeth on the end that will fit into the slots on the nut. There are 3 parts, the outer nut, a thin washer with tabs and then another nut.
Hub socket detail
Should turn without to much of an issue once you attach the rachet.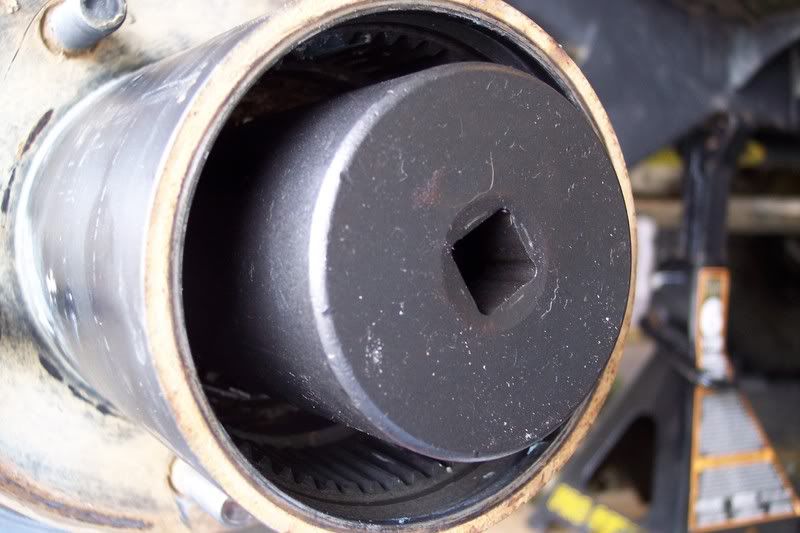 Total of 6 slots it fits into.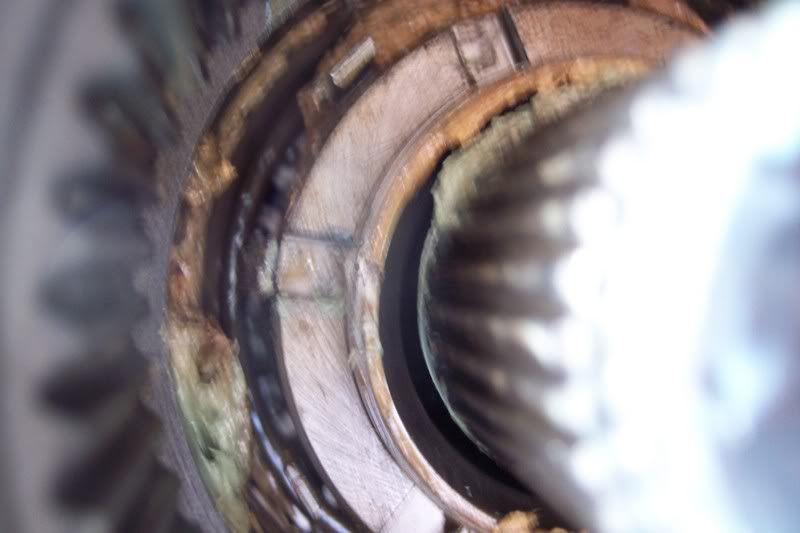 1st nut removed.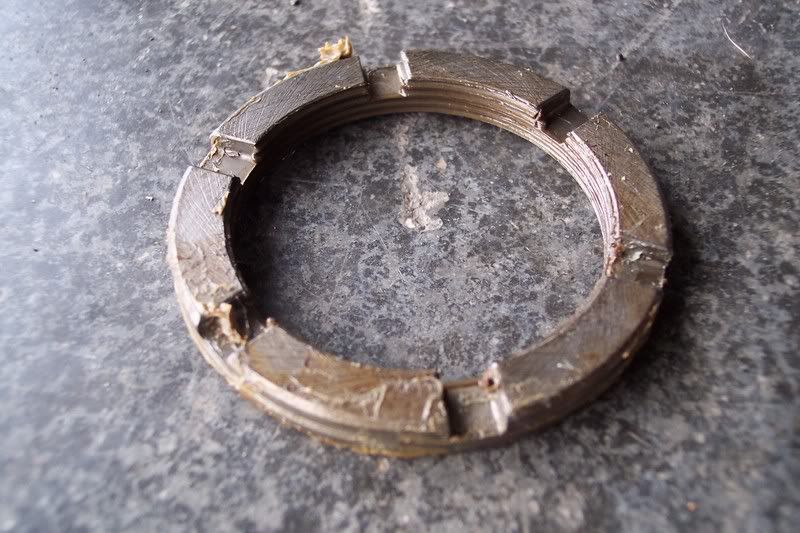 After the 1st one is removed you then remove a lock style washer, it has a keyway that it must be slipped by in order for it to be removed and give access to the 2nd nut.
Detail Lock washer and keyway.
Notice the dark brown grease that means time to repack the bearings and clean this mess up.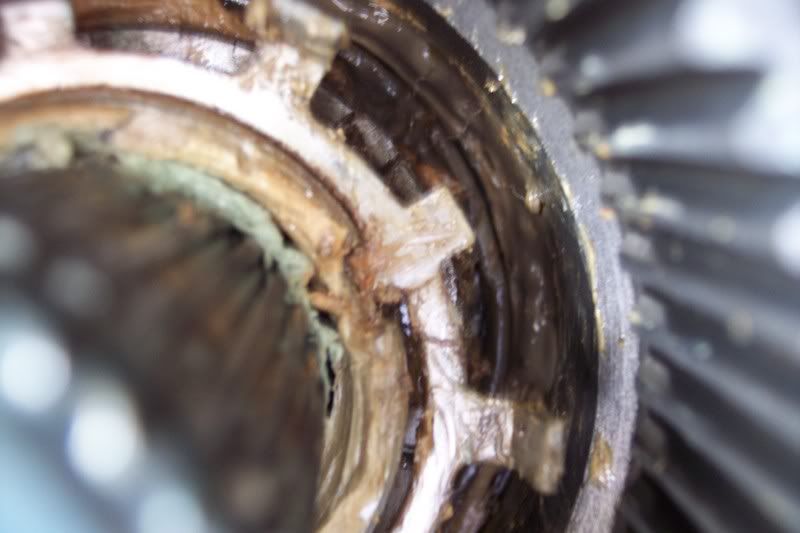 Just the lock washer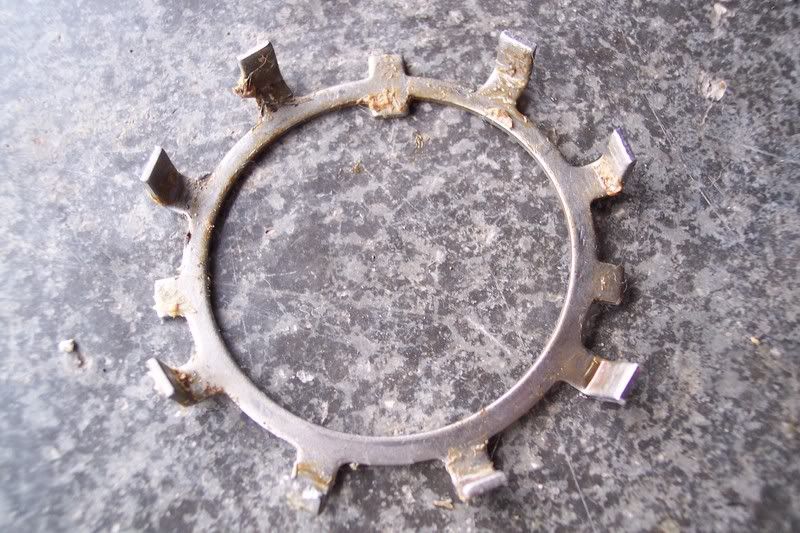 At this pont remove the 2nd nut and the the rotor and hub will slide off. This is heavy.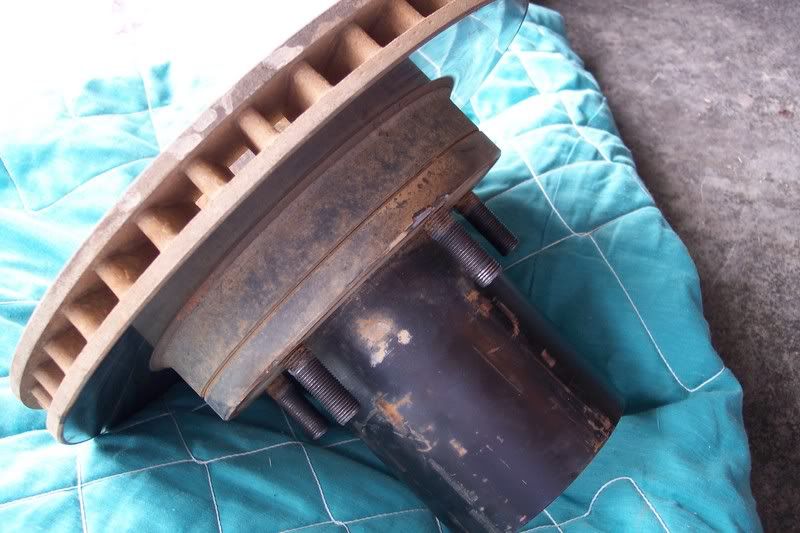 What is left should now look something like this: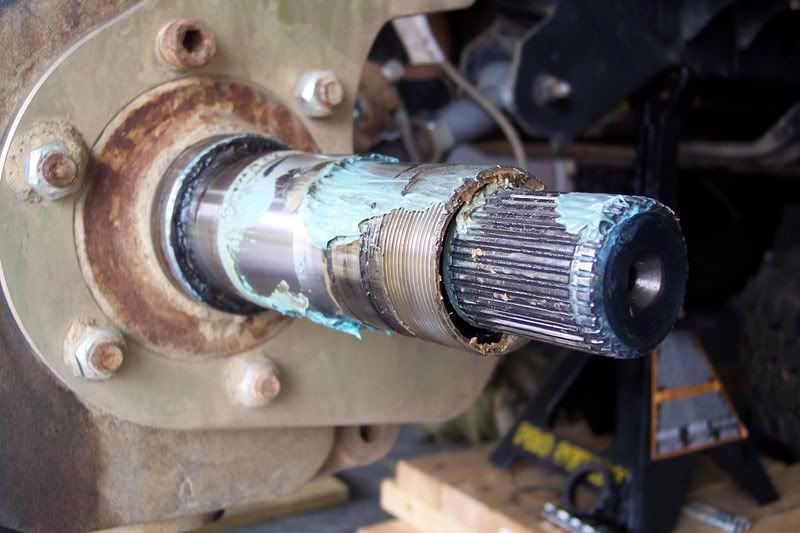 More to come on my next day off.....stay tuned.