Hi all! i was home this weekend from college an felt like taking some pictures of my dad's collection of oldies!
First one - 1956 Ford F-100
this is obviously not drivable, take a look at the ics and you'll see why, haha, this is my dad's retirement project. he wants to make it a hot rod, he wants to put a Ford 9 inch rear in it, Mustang 2 front suspension, and either a 302 or a 357... id love to be a part of it when it starts to get together and cannot wait for it to be "done"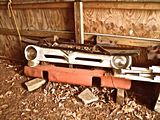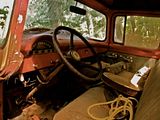 SECOND is a 1953 International Harvester - McCormic Farmall CUB
My Dad bought this a while ago to use it around the house and still uses it today. My brother and i love it, we plow snow, tow trailers, and just move stuff with it. we are rebuilding the transmission soon, it is just gone, and we will probably repaint it as well. it runs great though, i doesn't look so awesome right now because we moved it to where it is now a couple of weeks ago to start working on it.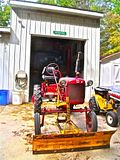 BEST AND LAST
1953 M18A Military Jeep!
ill talk for days about this but....
this was used on an air force base in NJ all its life, it has only 7000 miles and change. the original motor was a 24 volt completely waterproof motor... and it was green not....this color...haha ( id rather it be green)
so My dad and grandfather bought this in 1972 for the horribly expensive price of $250 at an auction from the military. They painted it and converted it to 12 volts.
it RUNS, but there are no brakes, we are switching out the master cylinder and most likely the brake lines. My dad would like to put a new suspension on it and bigger gears because it is set up to go through anything, just really slow. So 55 mph is screaming! But we are not going to change it for now.
it has Mustang seats in it given that stock seats are just wood and canvas.
The winch is a super winch and that thing has pulled the Jeep out countless times.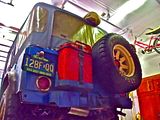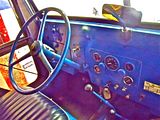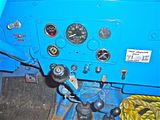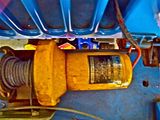 ANY questions would make me feel cool so ask away! ill try my best to answer them, if you'd like t=me to ask my dad more stuff about any, id be glad to!