I'm not hard core guy. I just use it as a DD/family vehicle and my hunting rig. Once out to the hunting area, we usually have 4 wheelers so I don't really need to do anything off the wall crazy. That said, I've enjoyed what I've done so far and after all, we all know that's what owning a Jeep is all about.
First up, the day I brought it home. 2008 JKUx with 29K miles and bone stock.
New shoes, 32" Firestone Destination AT and Procomp 52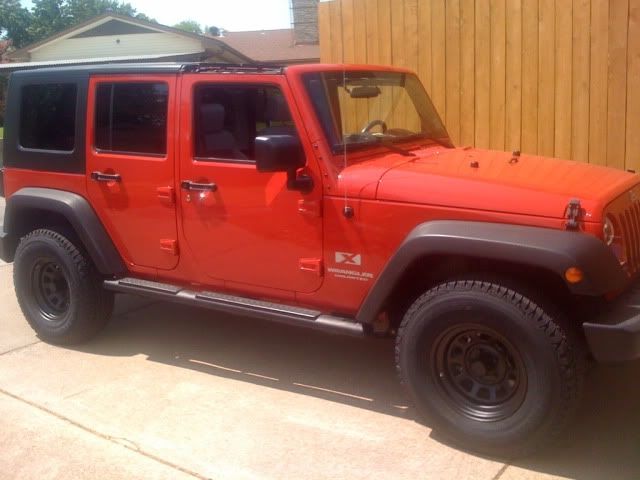 Stock tube steps off for good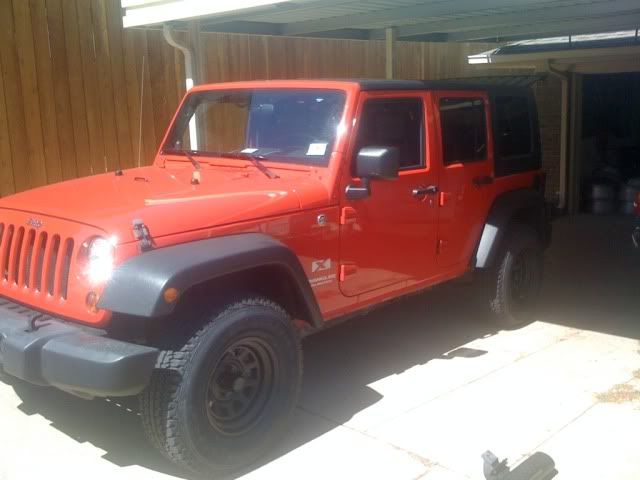 You can't really tell, but 3/4" spacers added up front. They didn't do much for me.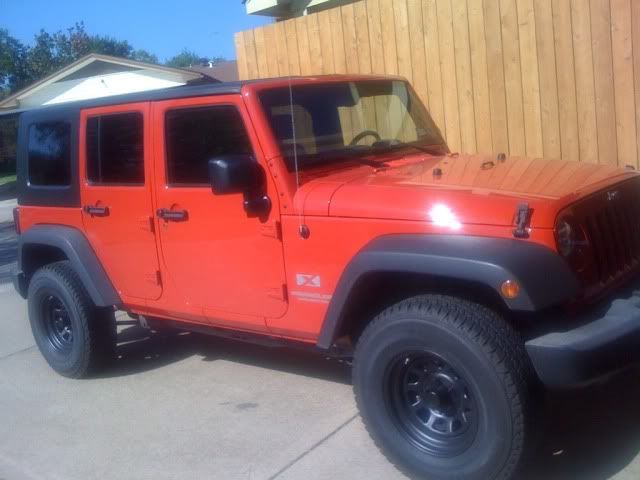 I wanted some storage, so I put the GEAR bags on the rear tailgate.
The grill got a coat of plasti-dip. This will soon end up as bedliner because it's chipped in a few spots.
Stubby bumper conversion with VDP endcaps.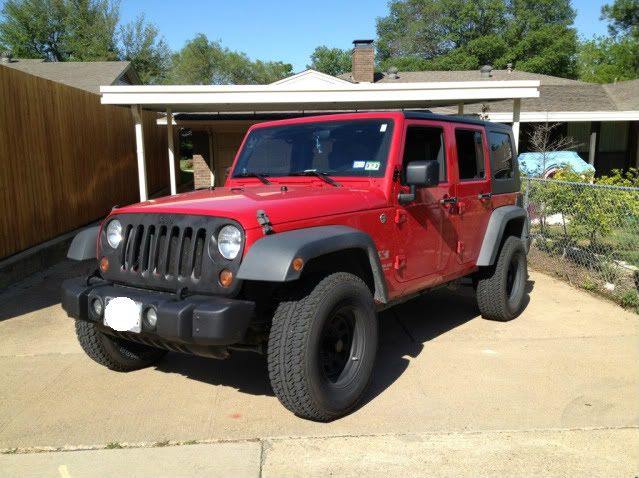 Stock mirrors off and Rugged Ridge mirrors added. Then we went on vacation and I found some mud and dirt to play in.
These are a little dark, but they are before and after of my leveling kit. I had Teraflex spacers put in and the old 3/4" spacer up front taken out. I could tell a noticeable difference. When the kit was installed, I also took off the 15/59 front/rear springs and installed 18/59 springs and Rubi take off shocks. I picked up about 2.5" up front and 1.5" in the rear. Nice raise for my purposes. Now I just need to get bigger tires to fill out the wheel well.
BEFORE
AFTER
At the car wash a few week after installing my Rugged Ridge tube stubby bumper. I like the classic look and am really glad I didn't go with the full width version. The stubby looks a million times better IMO. I just need to add some lights up front.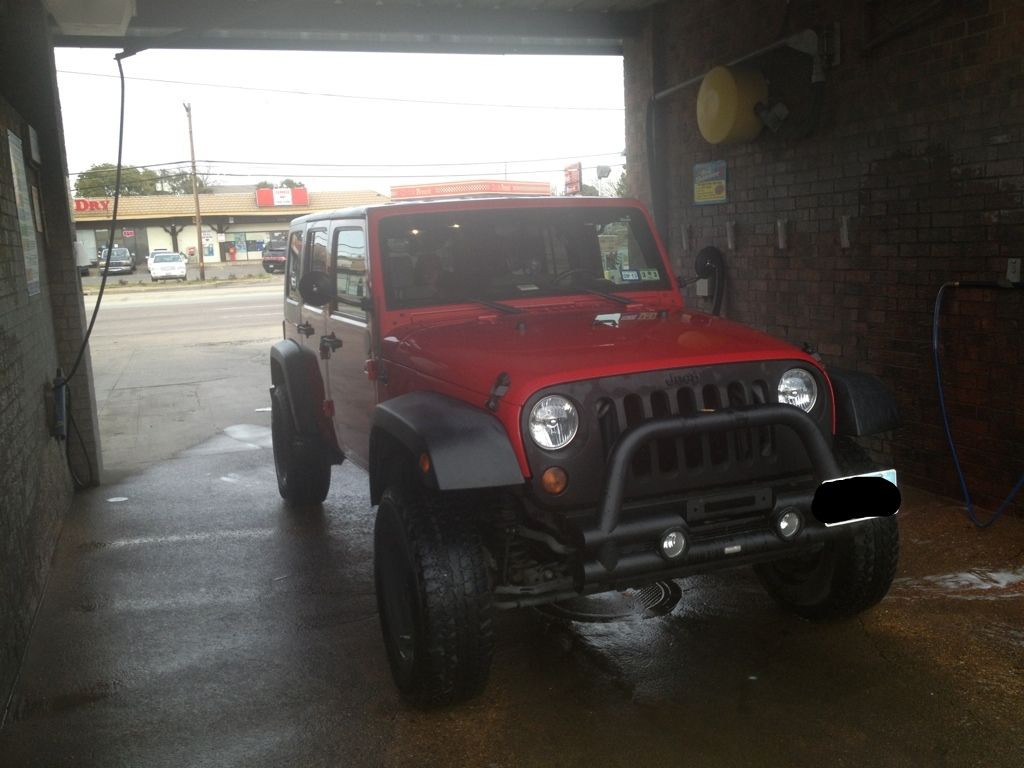 Nice and pretty with a wash and new ACE rails installed just two weeks ago.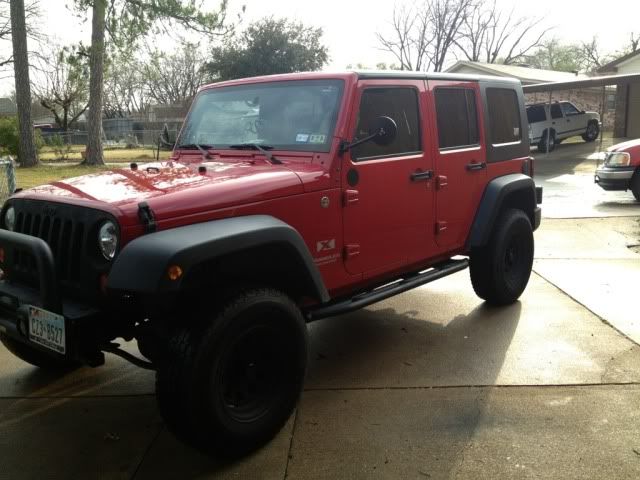 I've also got a few things on that I haven't taken pictures of. I've got a stubby antenna and a few mounts inside for stuff as well as a Qtec floor mat in the back. I'm planning to get slush mats up front, a CB maybe, as well as lights on the bumper. I may do a winch, but if that's the case I'll be upgrading the suspension. However, I don't really have a need for one though. Tires are an issue and when I wear out the shoes I've got I'll probably upgrade to 33" BFG ATs. I'd like to go 35" but that's a big price jump and I've only got 3.73 gearing so it would be awful sluggish. There are a few other things, but I'll have to see what the future holds.
My extra cash is going into doing some stuff to the house that my wife has been wanting...as well as myself. You married guys know, happy wife, happy life. All in all though, I've enjoyed what I've done so far and except for changing out the springs and doing the tires, everything else I've done myself.