Well this isn't the hardcore build that some have done up here but this is my project.
Not too long ago, the Jeep looked like this: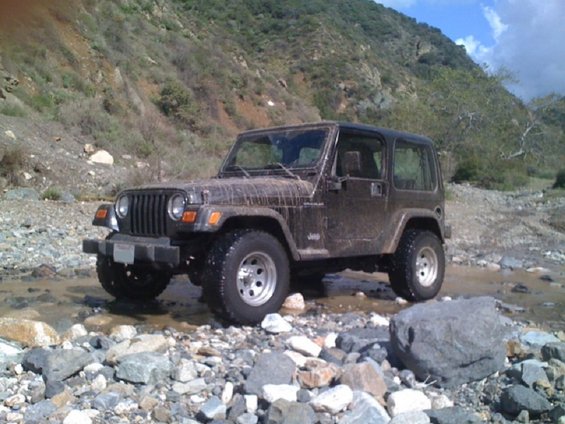 Then on a rainy Monday morning, my wife had a low speed accident while coming to a stop and the brakes locked up once the tires hit the street paint and found the rear end of a Titan.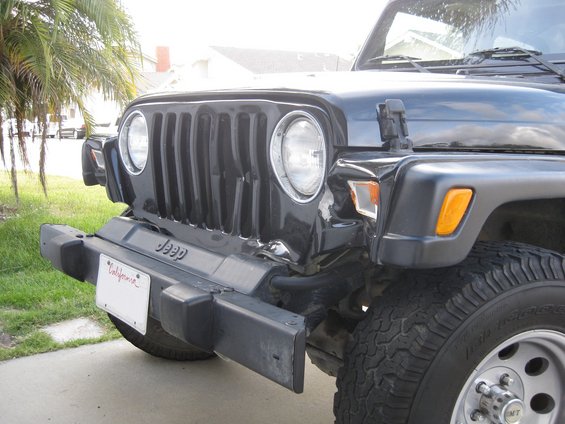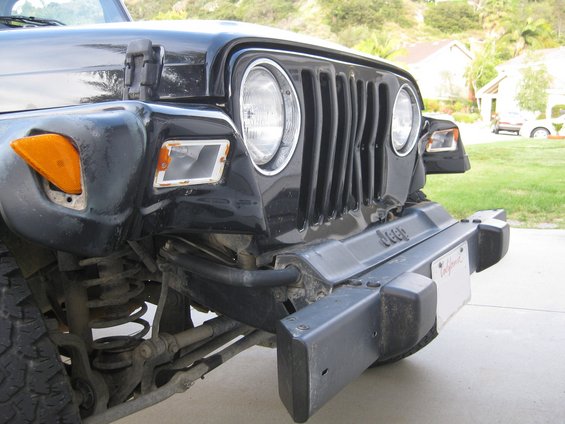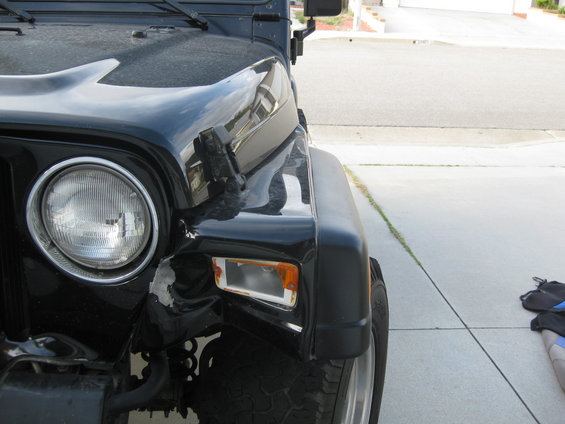 Damage isn't very bad, really. But I did get to have a McGuyver moment the Wednesday after the accident when my wife called me to pick her up because the Jeep was making a God-Aweful racket. I showed up and listend to the engine noise and initially thought she blew the engine because it sounded like a connecting rod slapping around. But looking under the Jeep - No oil or engine parts...
So, I looked under and found that the fan shroud got caught up in the fan and cracked. The fan blades were slapping the plastic and made that loud racket.
I asked my wife for a pen and wedged one half of the shroud out of the way of the fan. I asked for another pen and wedged the other half out of the way of the fan. Fired up the Jeep and viola! All fixed.
But I had to drive the Jeep home and on the way a minivan cut in front of me and decided to drive that "magic 45 mph" (the speed where the tires wobble from being out of round/balance). And...everything I had wedged in the fan shroud fell out and the noise was back.
Thankfully, I was only about 4 miles from home and got very lucky with hitting all the green lights.
The fix for this issue was to use my grinder with a cut wheel and cut the fan shroud in half. Now, no more noise.