I had a retired Thule bike rack lying around.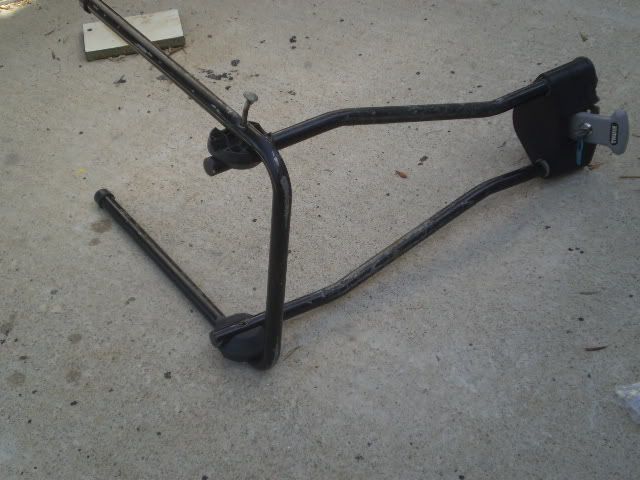 It could carry 3 bicycles but there was no way to be installed
on my TJ couse there was an issue with it hitting the spare tire...
So i disassembled it
Cut the length of two of the vertical sectors so they can fit umder my spare
Drilled new holes and reassembled it
After some tests i figured that there was some need for reinforcment in order
to do what i want it to do...
I fix the support brackets with a pin on my hitch.
When not in use i unlock it fold it and store it in under my seat trunk
Another DIY Jeep trunk