I can't see spending 100 or more dollars on a diff cover, and i don't really bash mine around, but i decided i wanted something a little more beefy. i already found the thicker d44 covers to replace my flimsey scout covers.
then i started with 3 pieces of flat stock and did this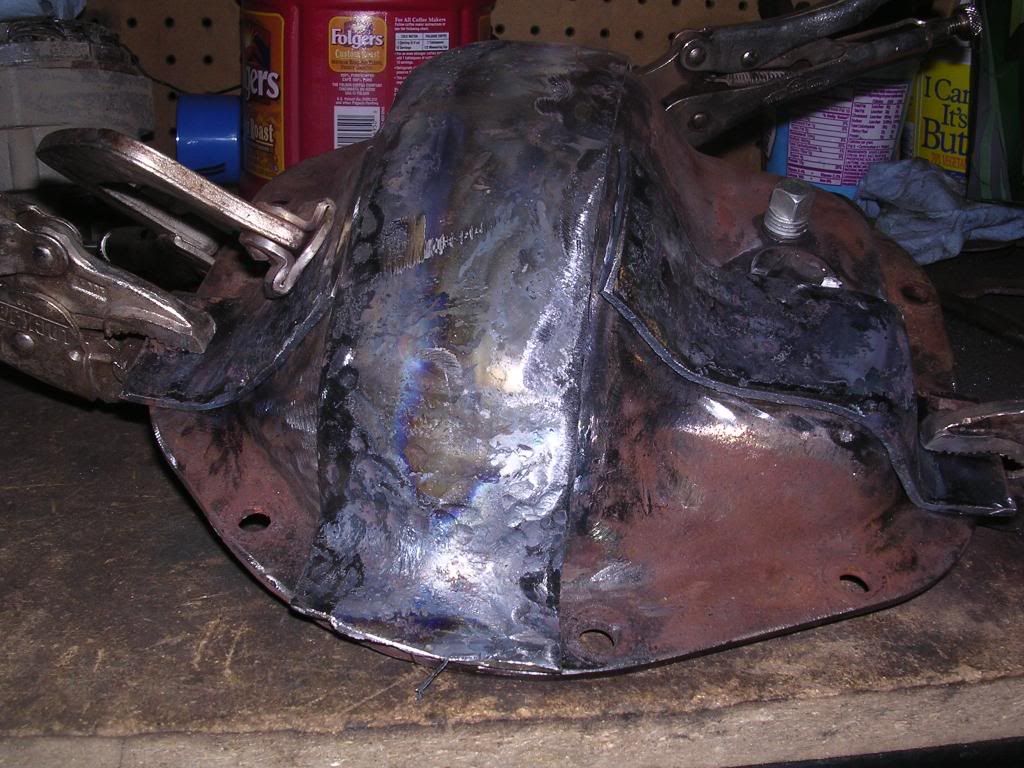 fired up the welder, little bit rusty, and haven't used this awesome machine in my garage before. i'm happy
i welded a boss on the inside above the old fill plug and made a new fill plug an inch or so higher to compensate for the pinion angle lowering the fill hole, and the pinion being higher, and i welded the old plug shut, and ground half it away as you could already see.
here it is all painted up, i almost liked it better not painted
but now it is subtle, for my sleeper build
also made a drain plug for the axle, which i'm doing to all mine, its actually pretty easy.