While on the trail I have an assortment of tools, fluids, recovery gear, and a 33" tire in the back and on the floor of my 88 YJ. It would roll around fluids would open and spill, tools would bounce around, so I decided I needed some sort of tuff box for the rear and after looking at prices and the quality of the box I decided to make my own.
I picked up a 90 amp welder from Harbor Freight and decided to learn to weld, teach a man to fish I guess, so here is what I've "created" so far, please remember this is my first time welding.
Welder and work tables I made out of the neighbors cabinets he left outside with a free sign
[IMG]
[/IMG]
Using Magnetic 90 degree angle makers I made my cuts and began to run a few beads
[IMG]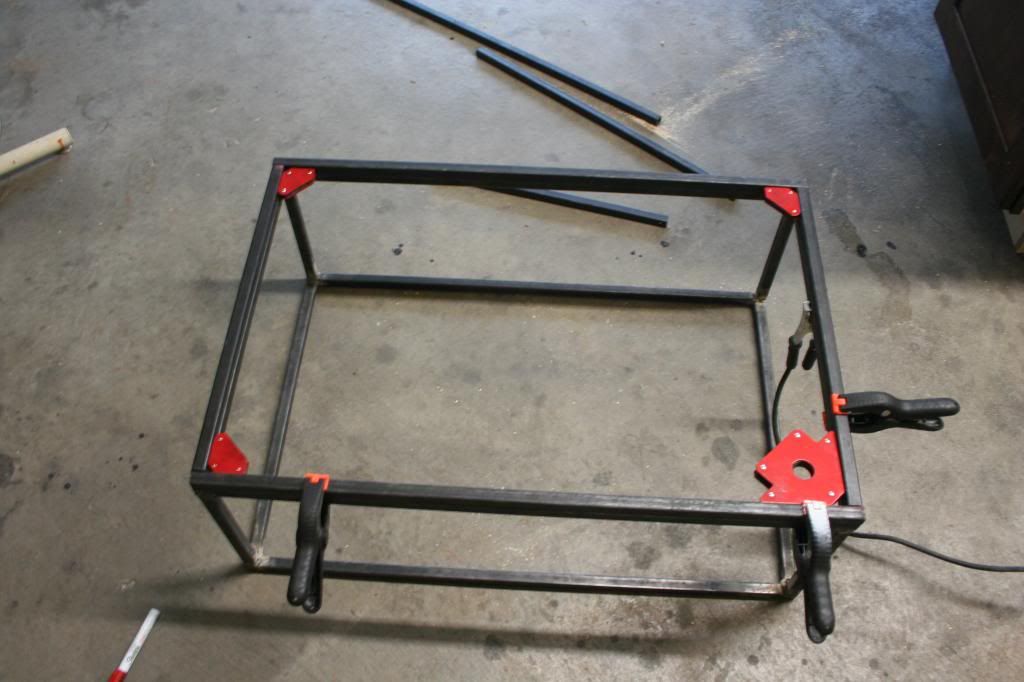 [/IMG]
Lid setup
[IMG]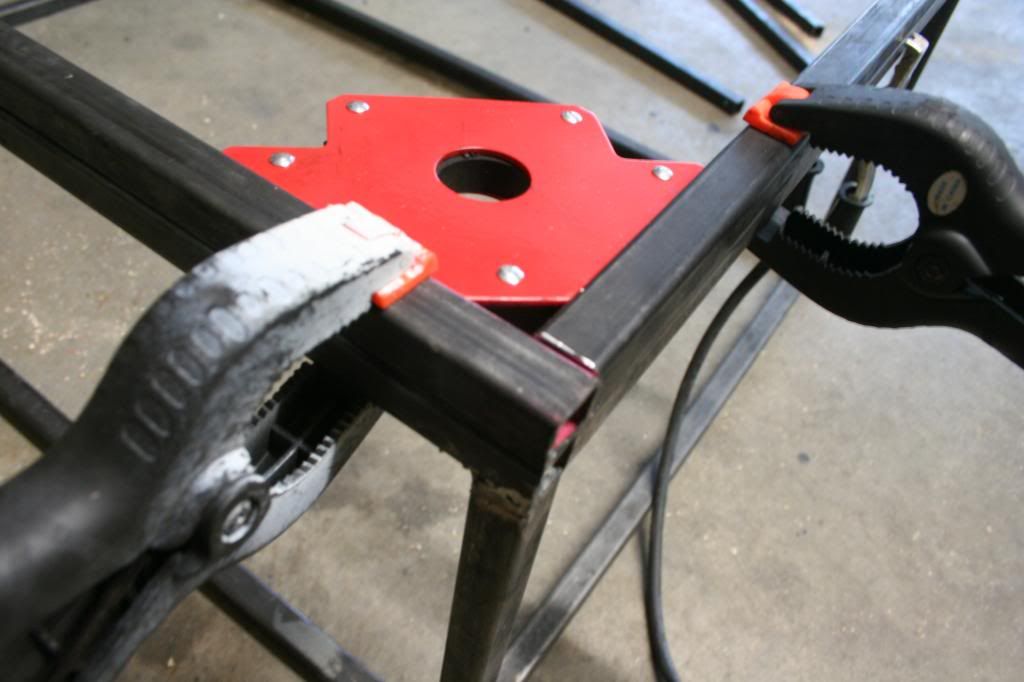 [/IMG]
This my best weld so far
[IMG]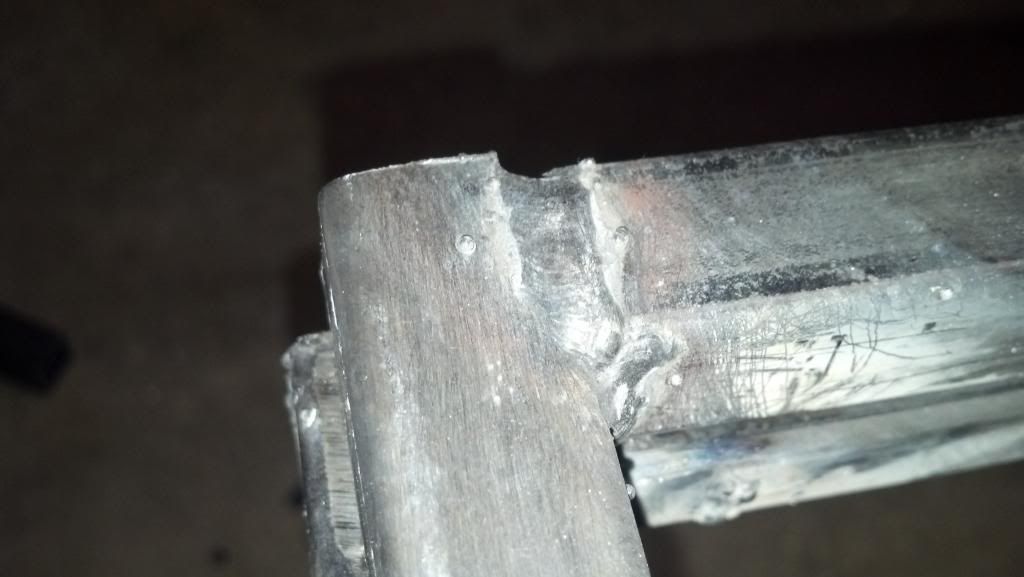 [/IMG]
Started with .016 gauge square tubing for the framing of the main box and the lid
[IMG]
[/IMG]
The frame for the main box and the lid welded and prepping the sheet
[IMG]
[/IMG]
After cleaning and cutting the .016 sheet metal I mocked it up
[IMG]
[/IMG]
All sides welded up except the front, decided to try my hand at a little more technical metal working techniques, rolling or rounding the metal
[IMG]
[/IMG]
To roll the metal I had to make a new front plate with slight over hang/lip at roughly 3/4 inch, and small notches cut out to help roll the metal, come out to look like this
[IMG]
[/IMG]
sides with notches cut out
[IMG]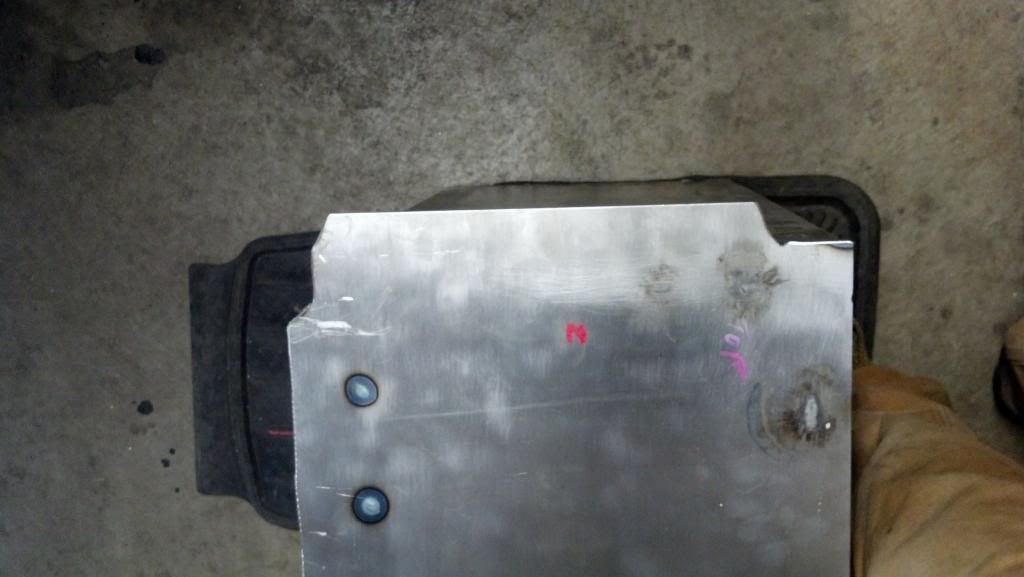 [/IMG]
After some heating from the BernzOmatiC and my trusty hammers I rolled the bottom and to the sides to give me a nice looking finished front plate
[IMG]
[/IMG]
had to give this corner a heavier beating
[IMG]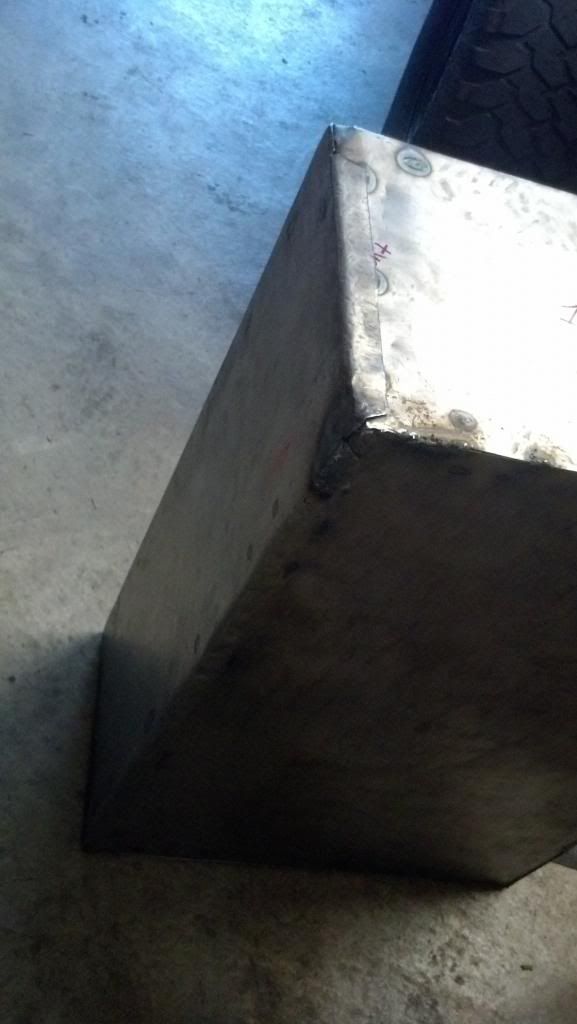 [/IMG]
Main portion of the box complete time to start the lid
[IMG]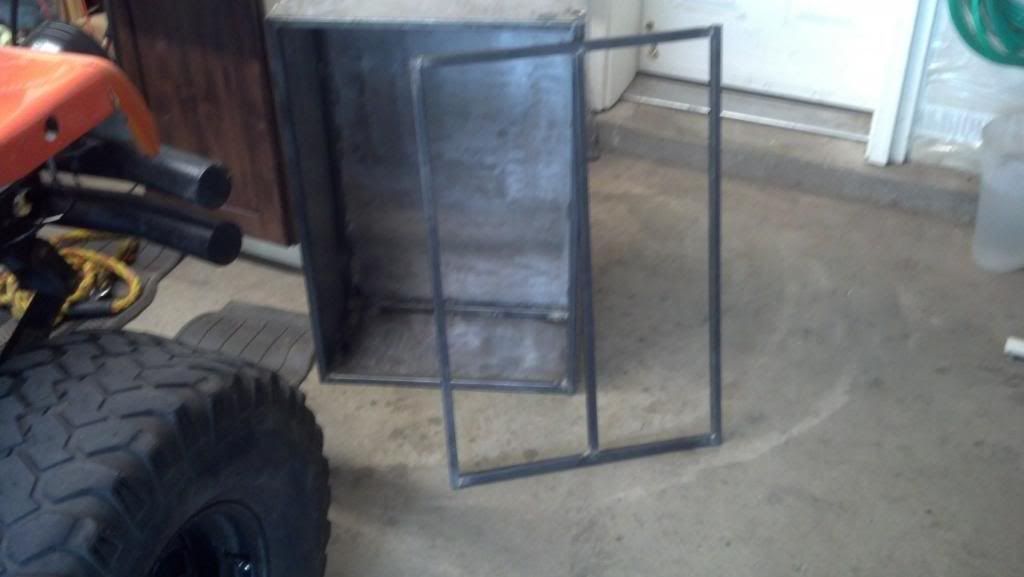 [/IMG]
This is where I'm at so far will be putting in more garage time this weekend.
Should I run the Hi lift on the hood and reinforce the lid to support my spare tire? or just build a swing triangle tire mount for the bumper?
suggestions would be great
Thanks!