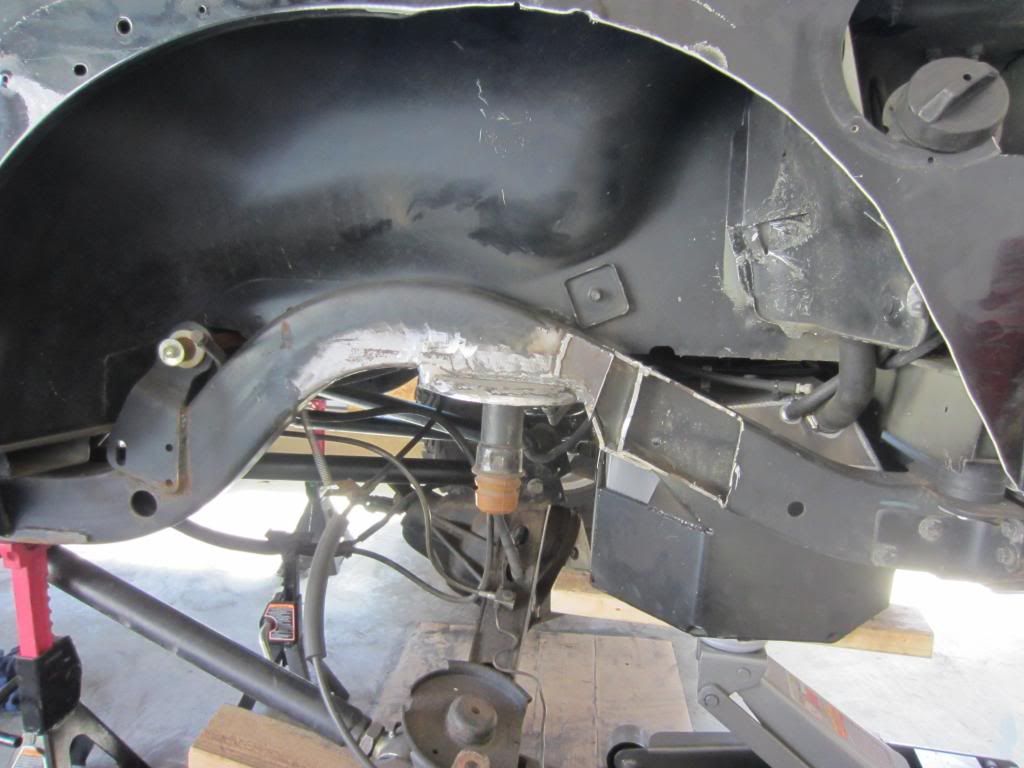 measured and cut shock tower
welded in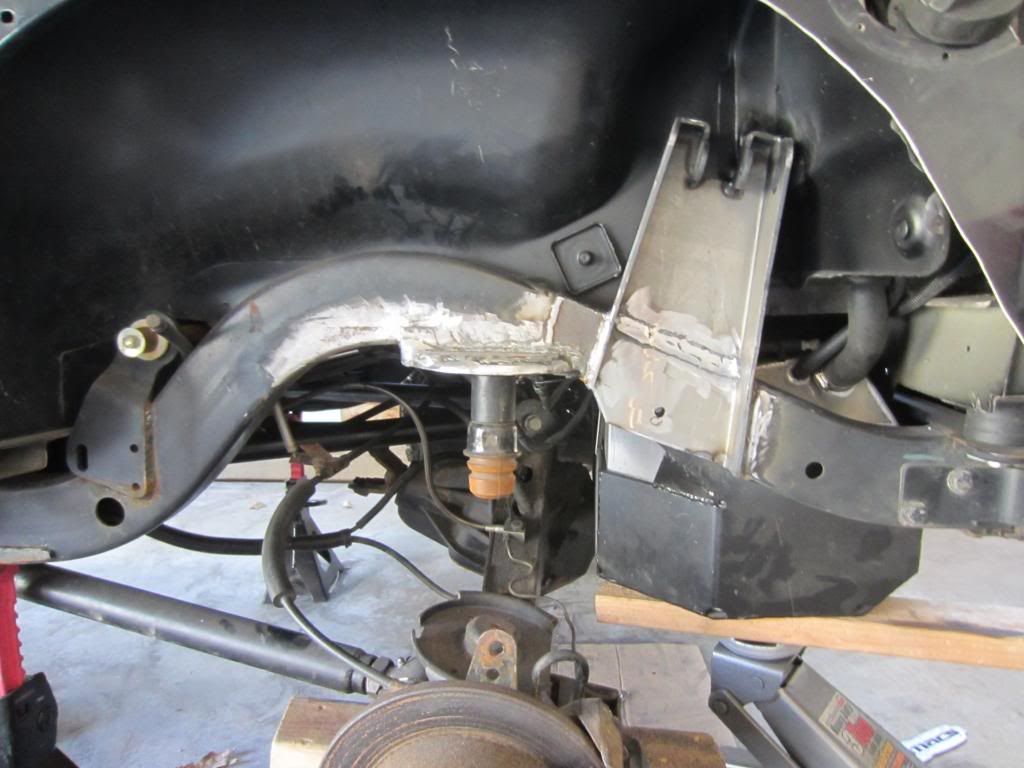 Remounted the genright tank
She has a rake since I went with stiffer springs in the rear and the back is empty. But shes finally off jackstands!!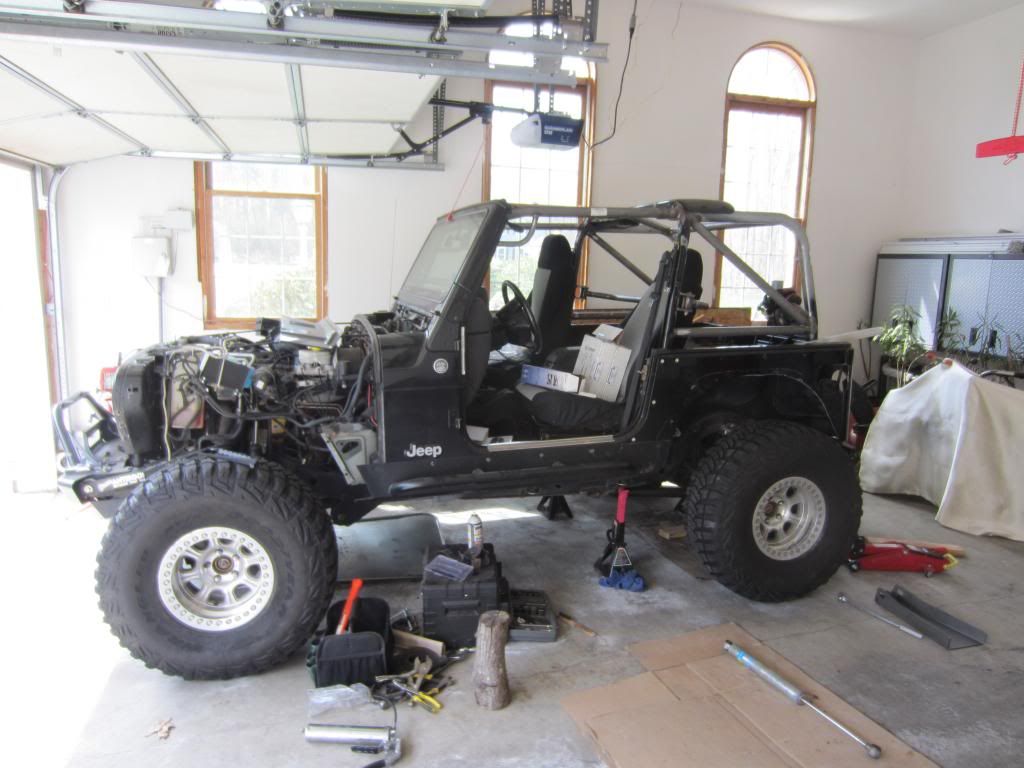 Painted the cage
Installed harness'
Ill eventually need to attach some velco straps to my seat covers to keep the harness' over my shoulders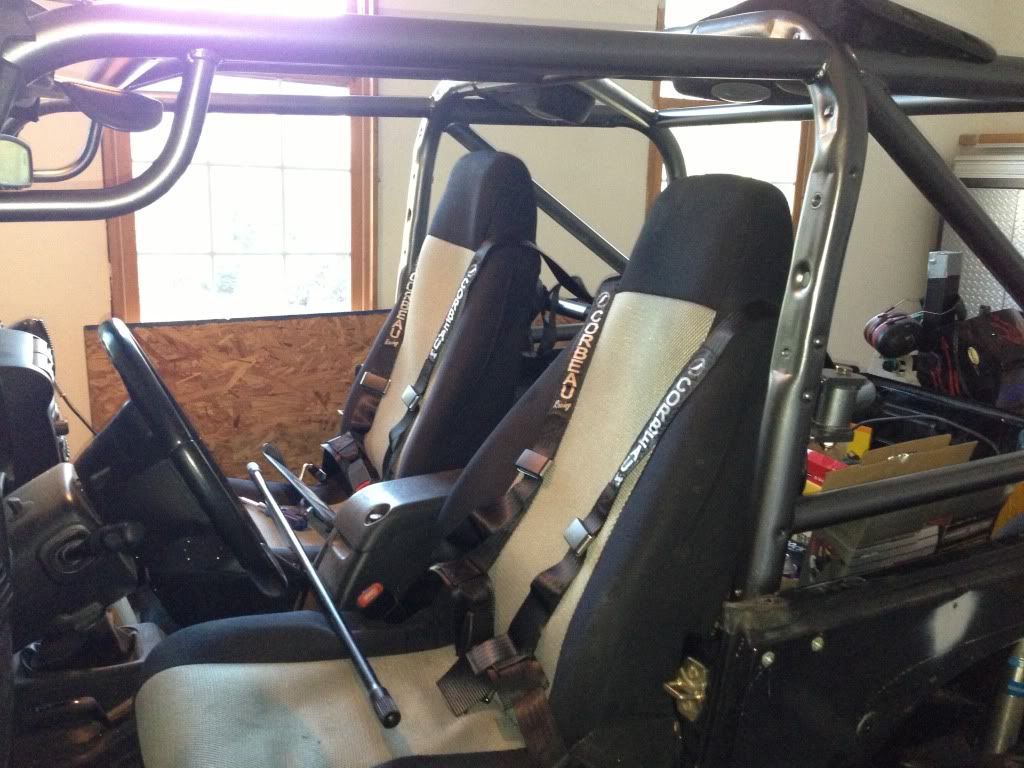 Mounted Evap
Tightened all my control arms
Switched the front springs to have them on the correct side
Mounted front bump stops
Painted and installed windshield armor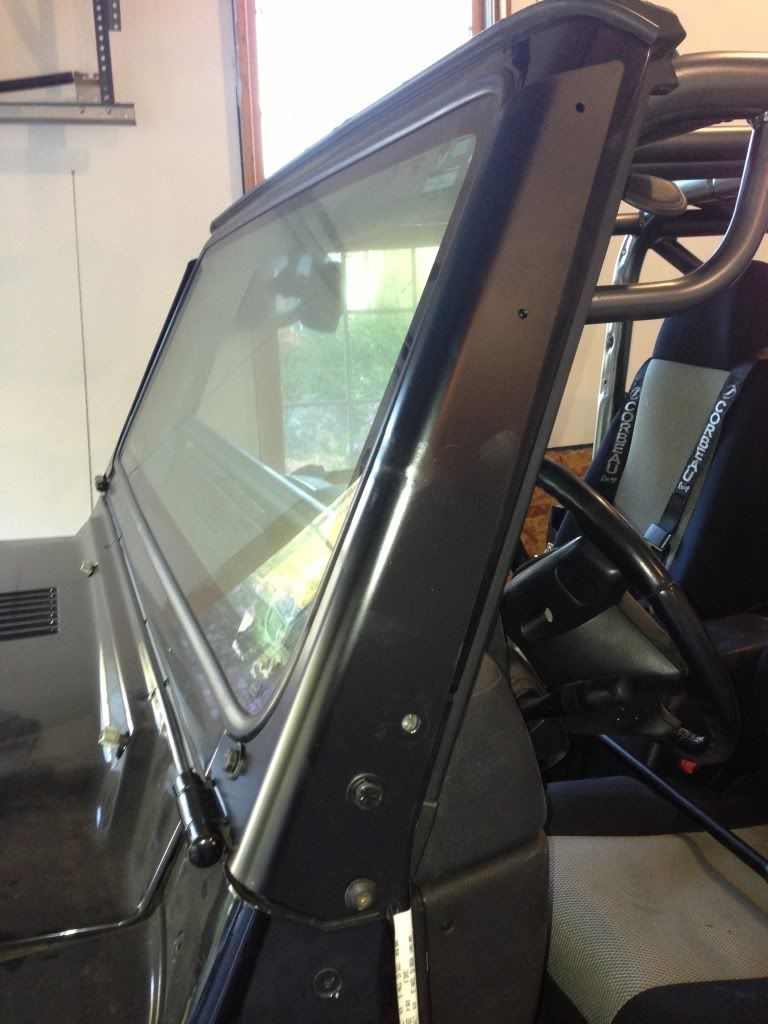 Painted Chromo front shafts
Put the windshield back
adjusted the front trackbar
Took her for a short test drive!