Daddyjeep is correct. Pipe sizes and tube sizes are not the same. Pipe is ID tube is OD. If you want fair bends, a pipe bender will sometimes work when you fill the piece with sand and cap the ends. A good tubing bender with a good set of dies make even smooth bends without kinks that is repeatable if you need more than one bend.
This was bent with a pipe bender ( I own a HF)
This was roll cage was modified/fabricated with a tubing bender (A custon one I borrowed from a friend):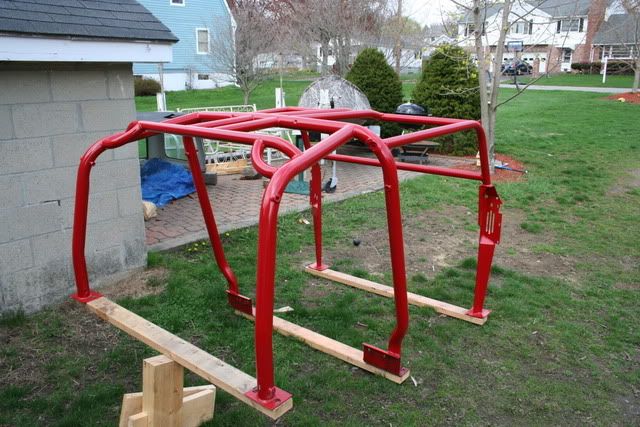 You get what you pay for. I've never tried the "Affordable Tubing bender", but I would before I bought another HF pipe bender.
-J