I made receivers that bolt to the frame under the front fenders, and brackets that hold a standard jerry can holder that go in the receivers. That way they're quick and easy to install/remove, so I only have them in place when I am on a trip where I'm likely to need extra fuel.
The bolt you see in the receiver shaft in the left photo above goes through a hole in the receiver and then into this shaft; it locks the bracket in place and prevents rattling. It's a 1/2" bolt with a 3/4" head, so the Wrangler lug wrench is all that's needed to tighten/remove the bolt.
The cans are held above the flare extensions, and about 3/4" from the body, and because of the anti-rattle bolts, there's no movement at all of the holder in the receiver. The photo above is from my Colorado trip earlier this month, I did over 200 miles off road and carried a can on each side of the Jeep.
I haven't studied the JK frame, so I'm not sure exactly how this same idea would work out on a JK.
But if it doesn't work out on the JK or if you don't like the side mounting position, here's one I made before I made the side mount ones, this one mounts on a stud through the center of the spare wheel.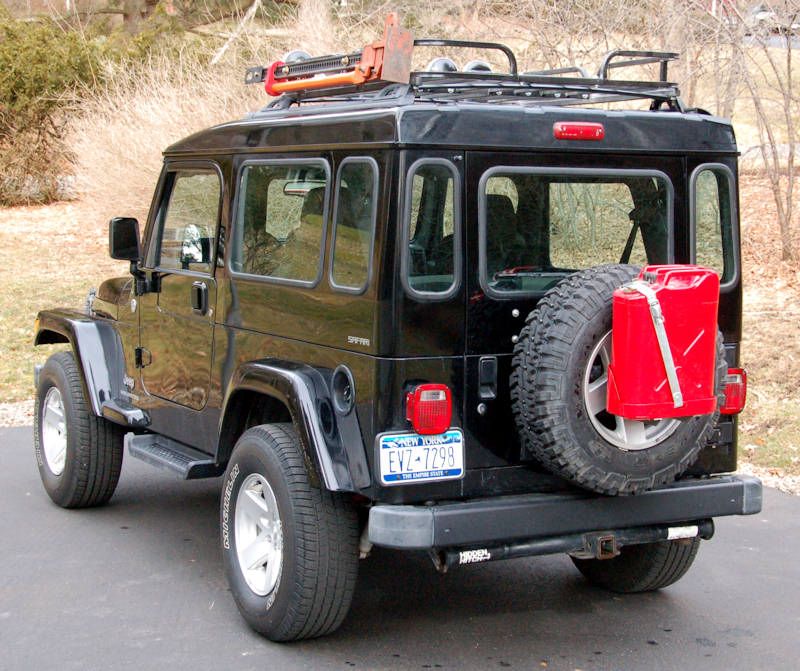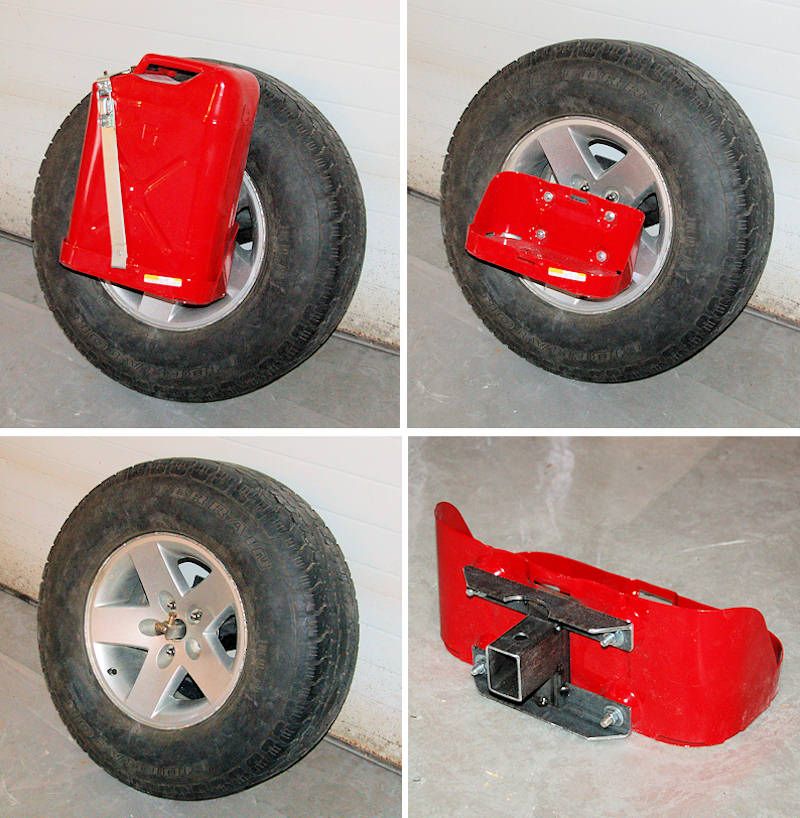 The mounting stud is welded to a plate that just slips between the spare and the spare carrier.