I have been looking to buy a Wrangler for 5 years now. It had to be the right amount of beat-up while still running good.
Out of the blue I offered my friend $1000.00 cash for his
1990 Jeep Wrangler 2.5L Manual Transmission
It wasn't for sale but he still said yes. Here it is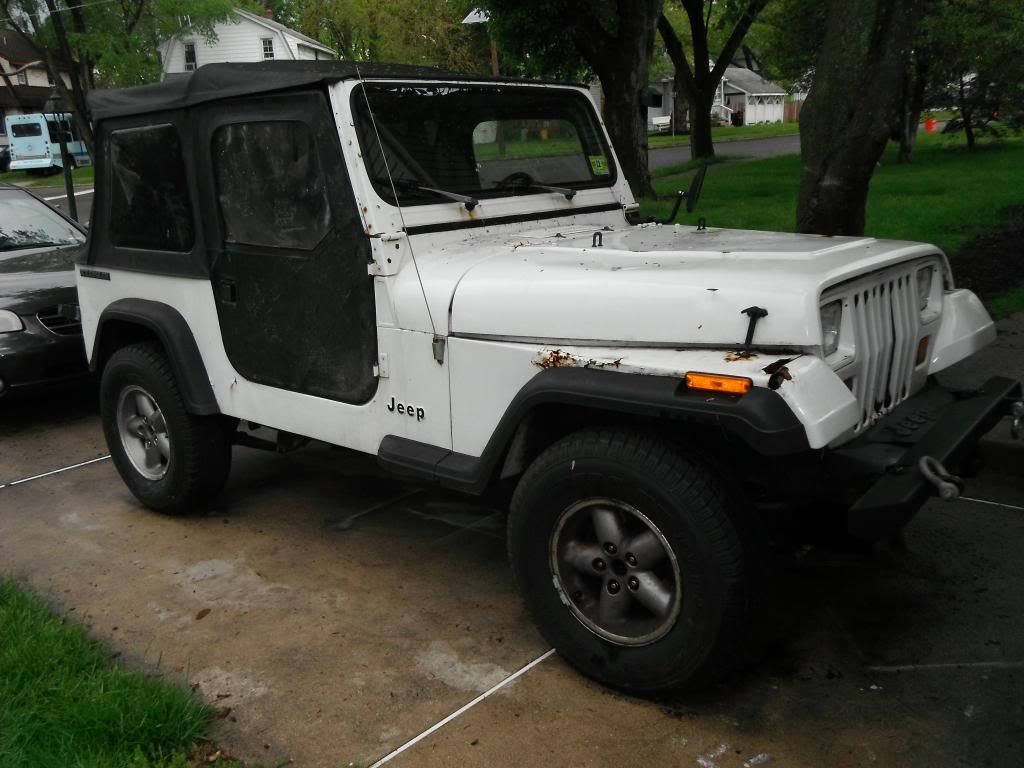 Outside Rusty
Inside Crusty
I spent about 4 hours cleaning the interior. That is all I got done up to this point.
I also have a hard top, and bikini top, Full and Half metal doors.
It was idling high HIGH like 2500 high, I simply sprayed carb cleaner in the IAC and played with the choke for a little while got it down to about 1400, then I just changed out my Vac Hoses, all of them because why not and it sits at about 800 again.
Other than that it runs great sounds great, shifts great, new starter, alternator, battery, belts, and tires as of 3 weeks before I purchased it.
What do you guys think good deal at 1000?