Just picked up a 1989 Jeep YJ 4.2. 327k kilometers, so about 204k miles. Picked it up off a neighbor who didn't want to let go of it but his wife forced him. Mind you he was a little off key, he wouldn't give me the spare tire. Said he wants 50$ for it when I only want the bar for it.
Bought the whole Jeep for 700 though.
Needless to say, it was sitting since 2004. So i poured a bit off gas in the carb, jumped the battery. Turned over about 5 times then fired right up. It is having idle issues, I think the carb needs a good rebuild. Needs an oil pan gasket, valve cover gasket, carb rebuild, tires and a battery. Oh, and I'm going to carpet the floor so I don't freeze this winter.
I'm a huge mustang guy, but needed something for the winter so i picked up this. I have a '96 GT as well.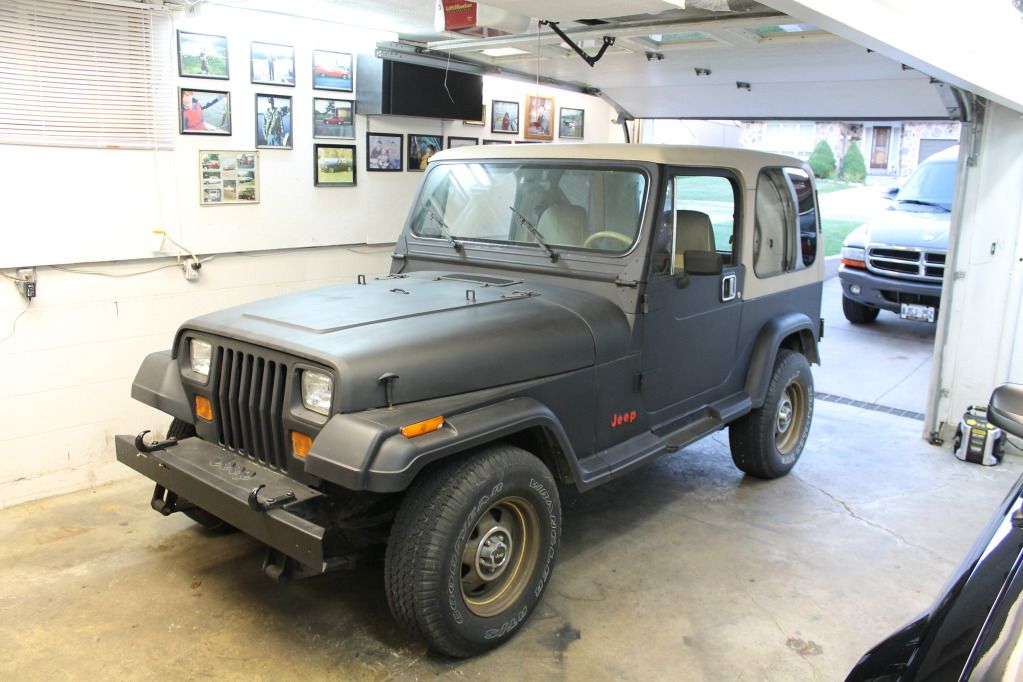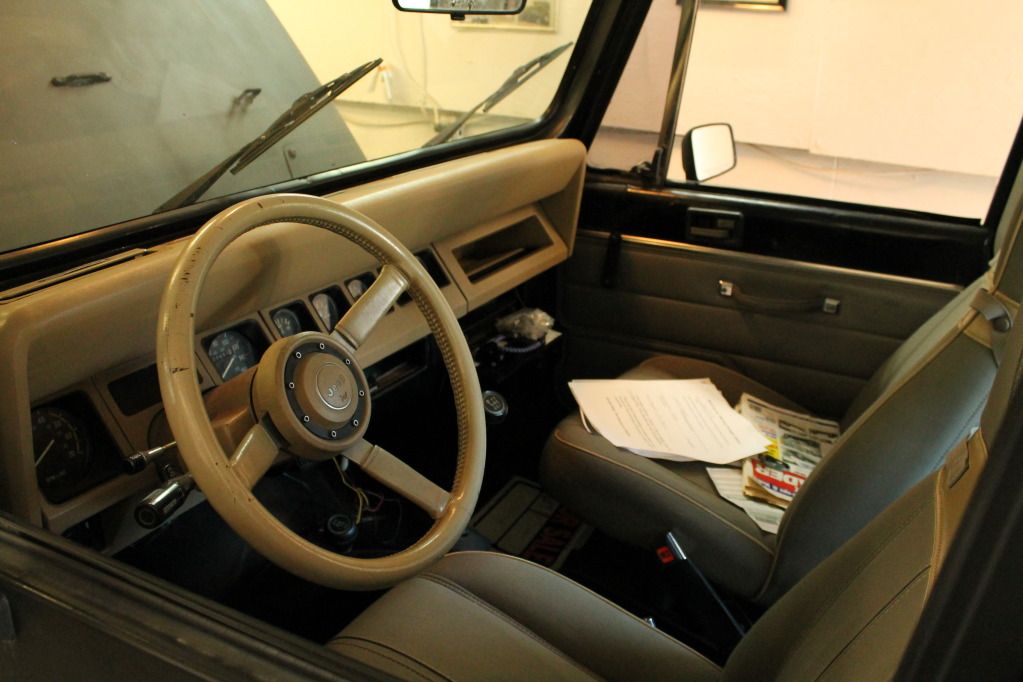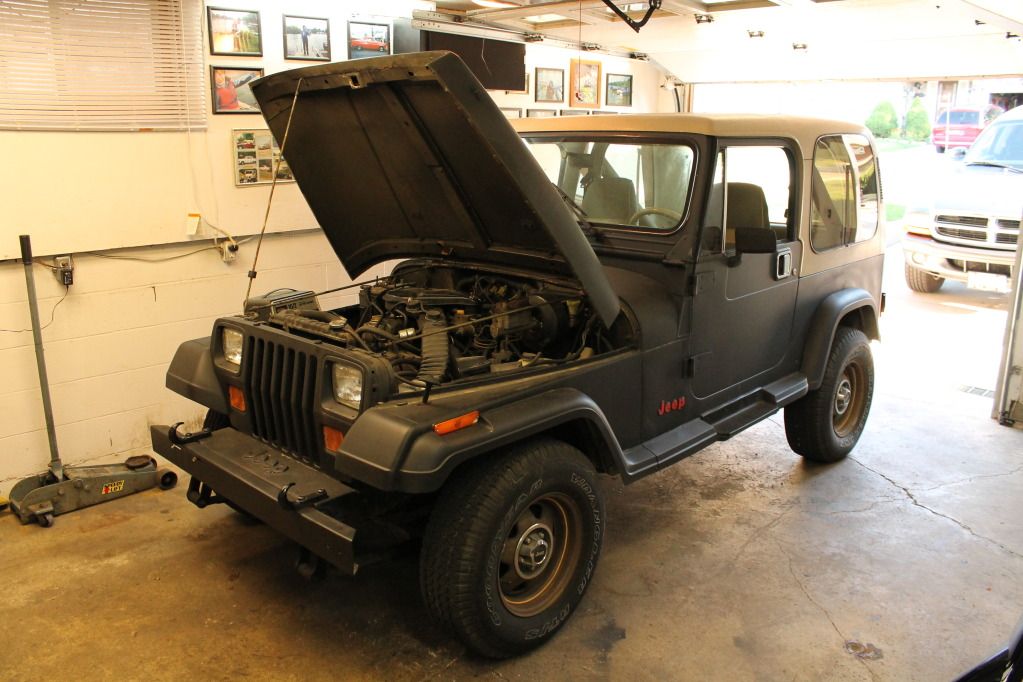 Oh and heres a shot of my GT.