Hello Everyone,
So I've been looking to get a Jeep for a while and finally took the leap Monday, I haven't had much experience with Jeeps and I'm wondering whether I got myself a good deal or not. Heres what I know about it.
1999 Jeep Wrangler
Inline 6, 5spd Manual
37,000 original miles
original paint
Car has always been garaged and only had 22,000 miles as of last April.
Back tires are bald and need to be replaced.
Apart from the lift and tires everything on the Jeep seems stock and in really good condition.
It looks like the Jeep has never even seen dirt, The frame and engine bay barely have dust.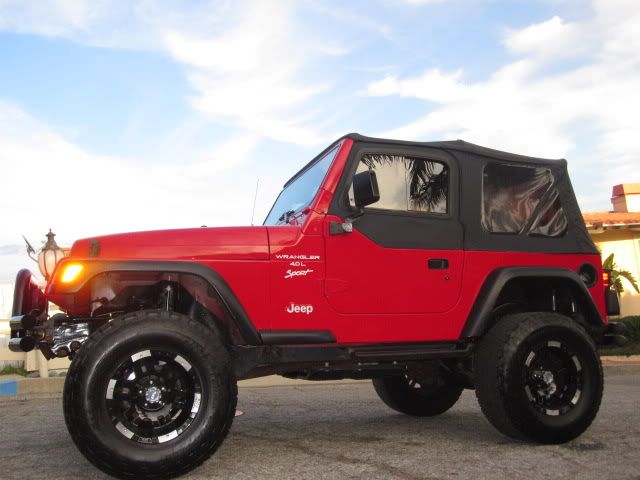 I think what ended up selling me was the low miles, I found plenty of newer Jeeps around the same price that I liked better but all had over 100k miles and I was worried about the long run costs.
So what would you consider a good price?