Alright, as promised, some pictures and a few noob questions..
What is the easiest way to get the top off? I took it off once and it was a real pain, definitely cause I'm doing it wrong. Is there a way to do it without taking off the side windows, since one of them is kinda jammed? I know the first steps are to unhook the latches above the windshield, then undo the back, zip to the top, and roll and secure it, but after that I have no idea.
I put a picture up of the front bumper.... looks like its wayy too rusted out to repair, and maybe even not structurally sound enough for recovery points. oh well...just means no hardcore offroading until the spring when I can afford a big sweet bumper. But for now, I think I'm going to kit it out with some homemade fishing pole holders and walmart lights, simply for the sake of aesthetics and making it my own... I'm not spending too much on it though since I plan on replacing it soon. Just gettin my feet wet.
Hopefully to come this weekend is an oil change, coolant and heater core (heater doesn't heat too well), rod holders, new stereo, and driving lights.
now, for the ADD... sorry these are all in the dark...it's been a long work week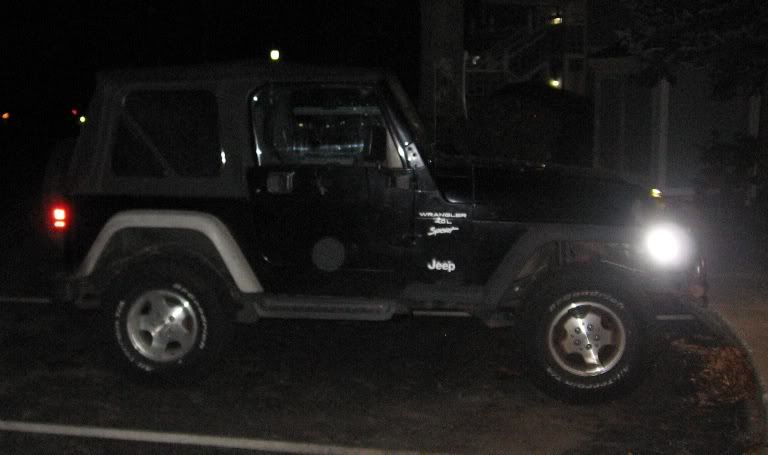 Sittin tall on my 32x11.5r15's. Yeah...11.5 is wicked wide. get some rub but it's ok.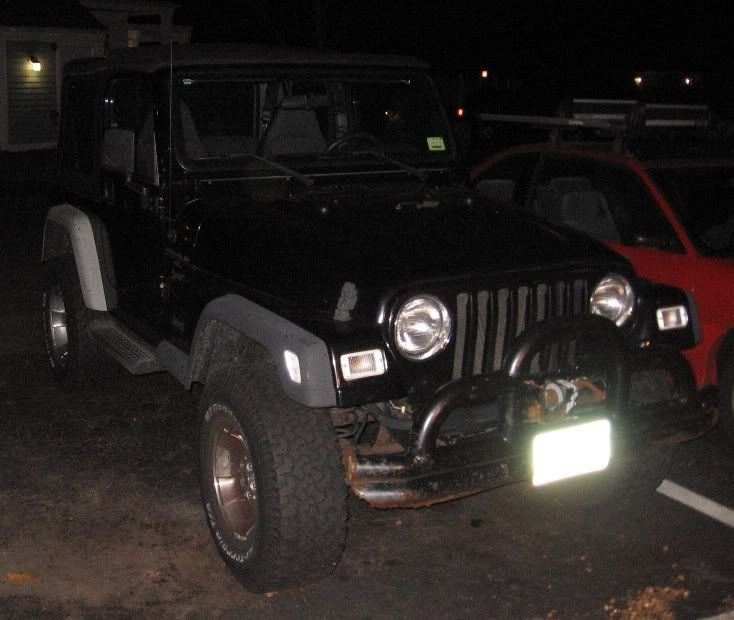 Glam shot, of course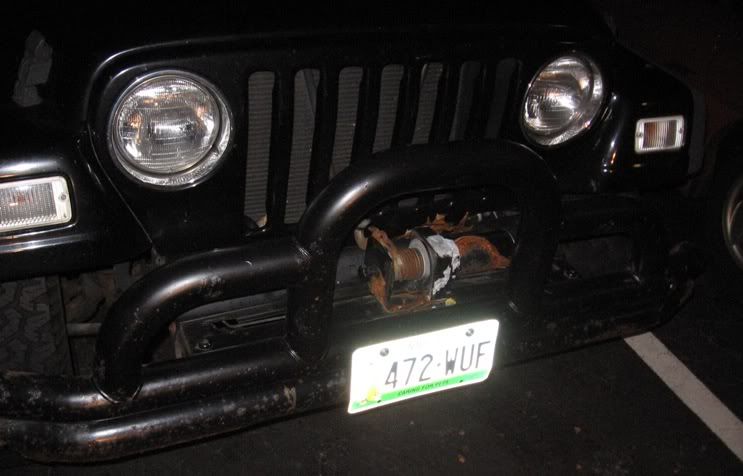 Tiny winch and the kinda lame bumper that came with it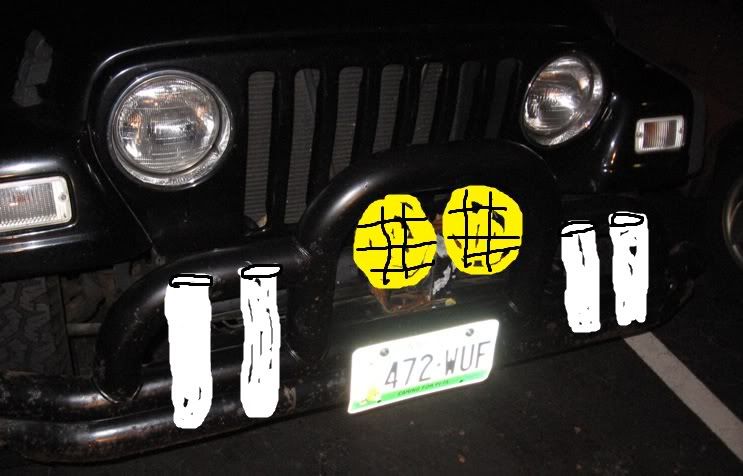 Super-precise engineering prototype model of what I'm planning to do with rod holders and $12 lights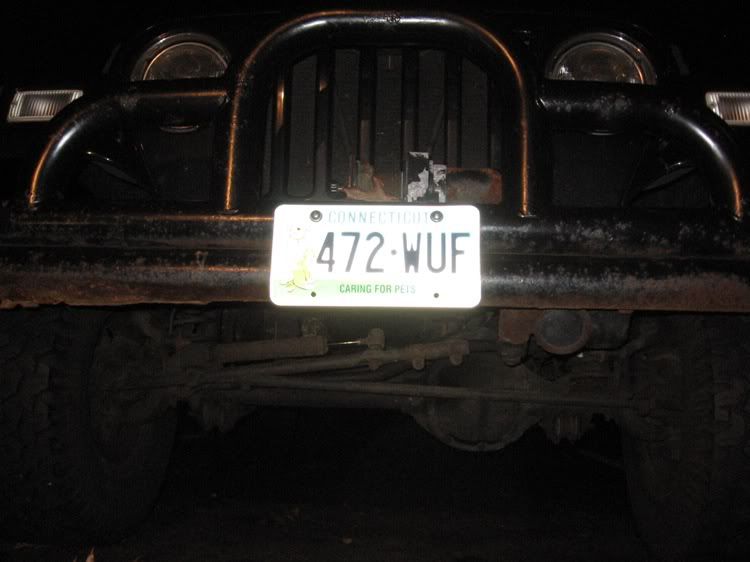 rust that's compromising this bumpah. oh well...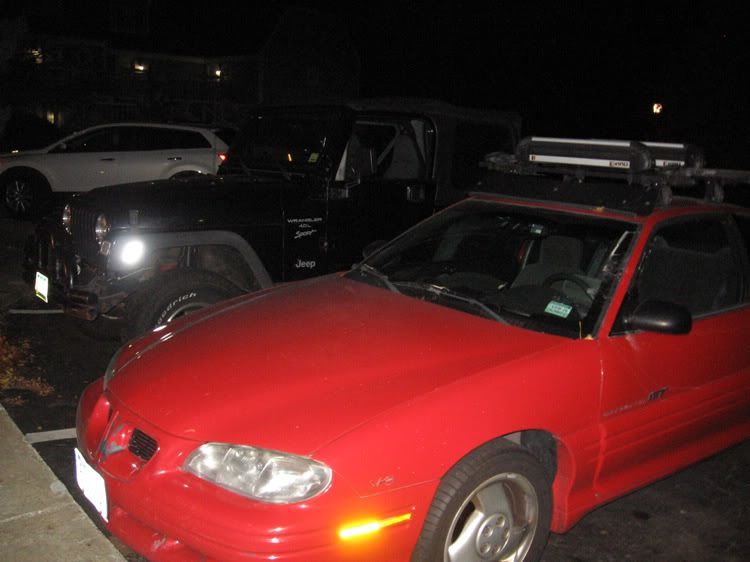 Old lameness, and new hotness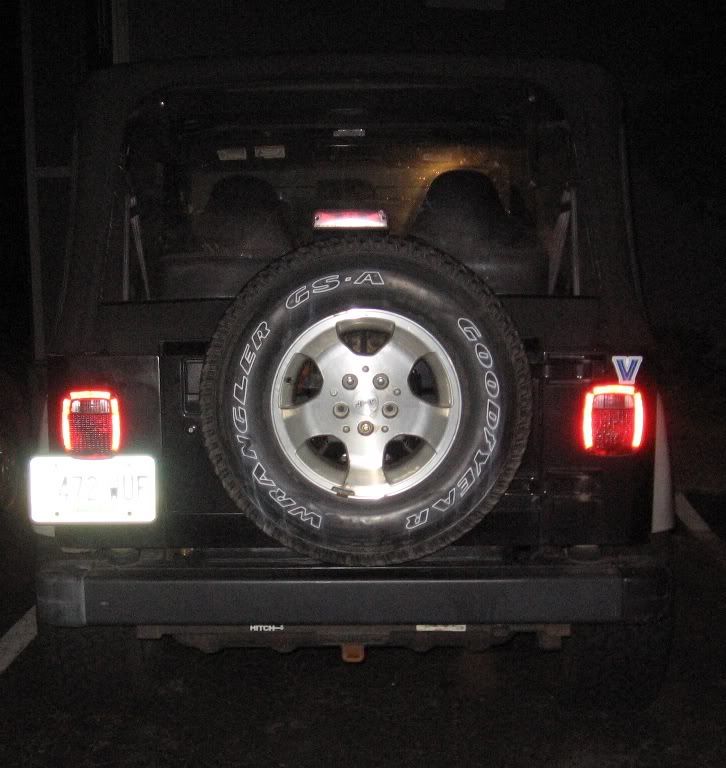 mini hitch, mismatched spare (wah wah), and gotta rep my nova V
so far, this thing is a blast to drive. the GF isn't a huge fan of the rough ride or the road noise, but a license plate with doggies on it smoothes that over pretty well haha