Hey everyone, figured it was time to introduce myself
I just bought my Jeep 3 weeks ago and all I can say is
I absolutely love this thing. It is a 2000 Wrangler Sport with a 5 speed. My previous vehicle was a 98 Mustang GT and although I miss the gt, I absolutely love driving the Jeep. I only have two pictures right now from when I was messing around with the top...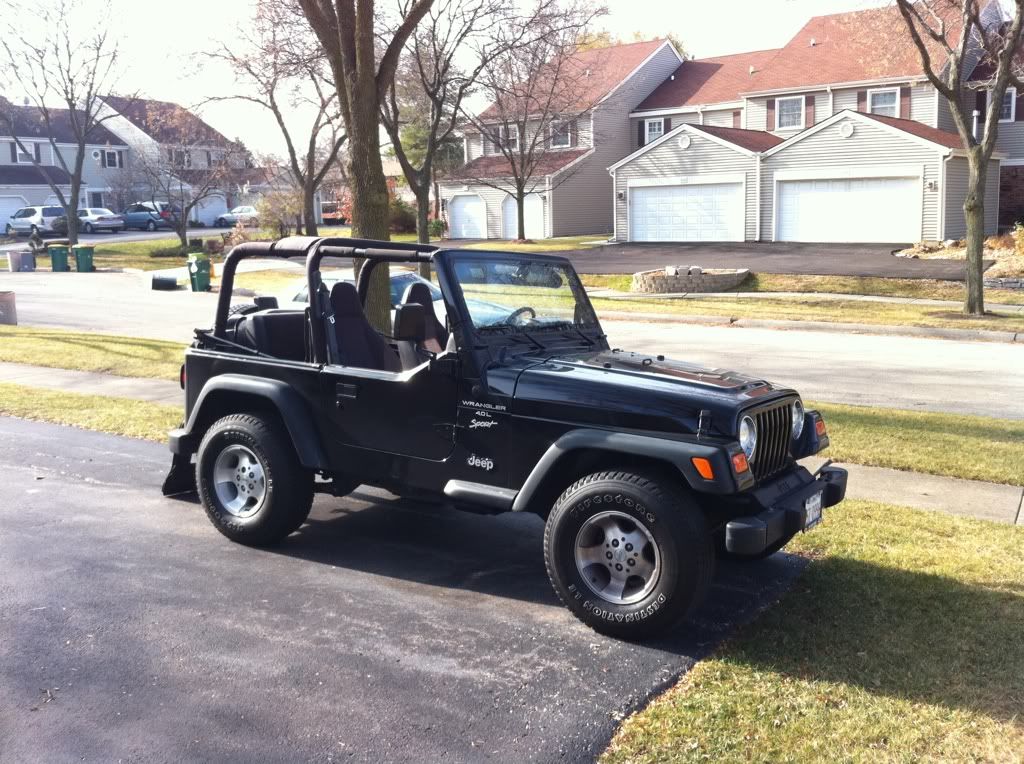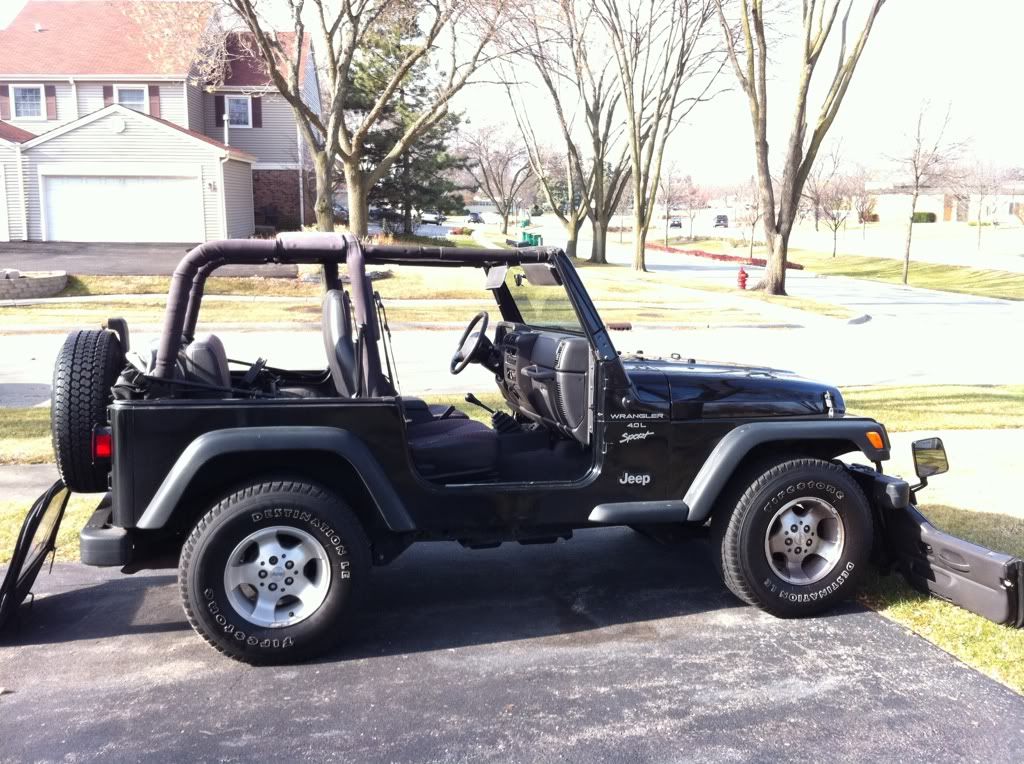 And also, here is a video I put together of some of the off roading we did back in college. The Cherokee and S-10 were my roommates trucks.
I don't know how to embed a photobucket video and youtube doesn't let me keep the audio so sorry it's just a link
Movie.mp4 video by redstang98 - Photobucket
I don't know how much I'll be able to contribute because I come to WF most when I'm at work, haha, and the computers there don't let me log in so I can't post, but I'll contribute when I can.