My name Is Tyler. Currently I will be a junior at the University of Louisville Speed Scientific School. Mechanical engineering is my major. I'm the trailmaster of my local club. this year we've been to Tellico NC, Windrock TN, Harlan KY, and several local spots.
It's been a while for me here. Not a whole lot of time to search all the forums i'm on with work, school and the jeeps.
My daily driver is a silver 03 TJ sport. I have done all the work myself except for the front and rear gears and rear detroit.
Clayton Long arm with 4" Skyjacker coils
custom belly up skid
modified MORE frontbumper
spyder cage
detroit rear, lockright front, 4.88s
JB supershort
lots of other stuff on it.
I also have a 46 CJ2a and a 48 CJ2a. Both are very rusted and dont' run, but I plan to work on them and get them going in a few years.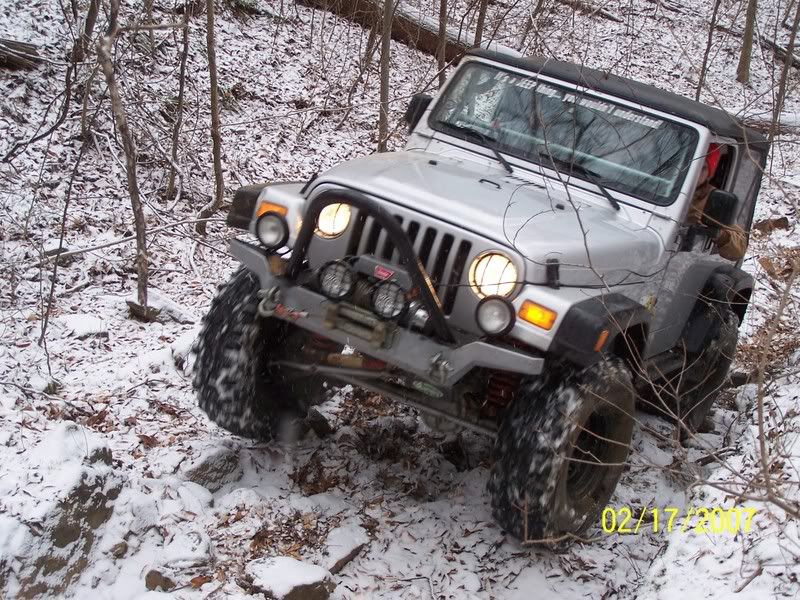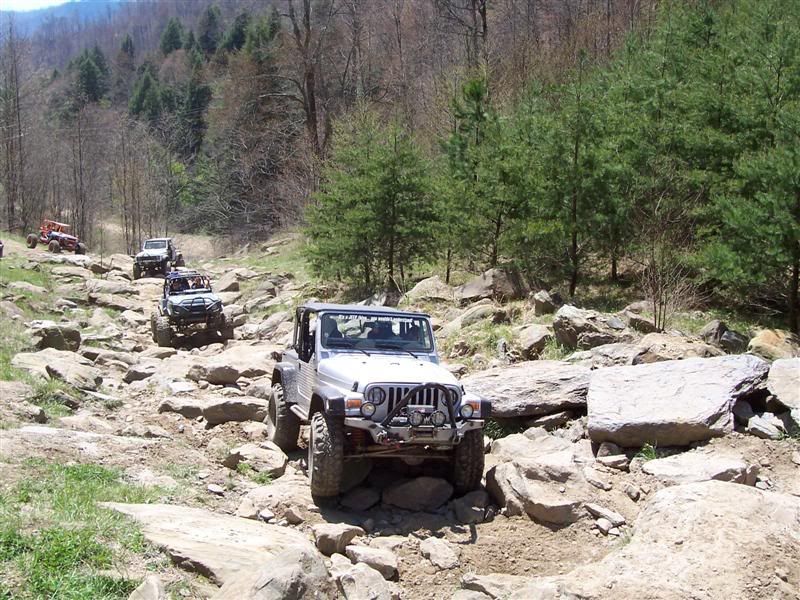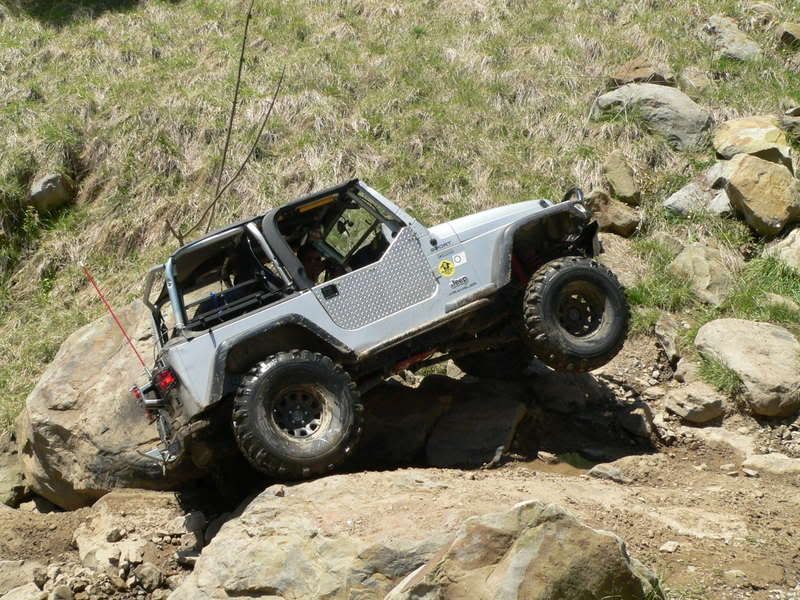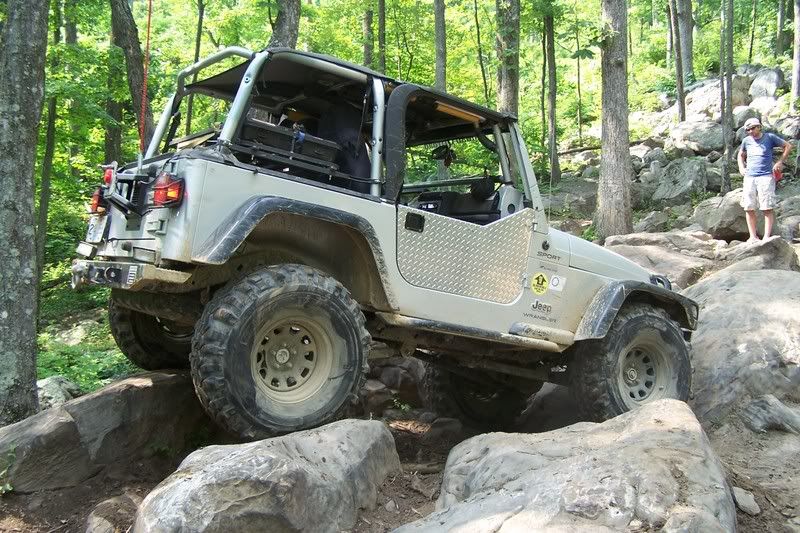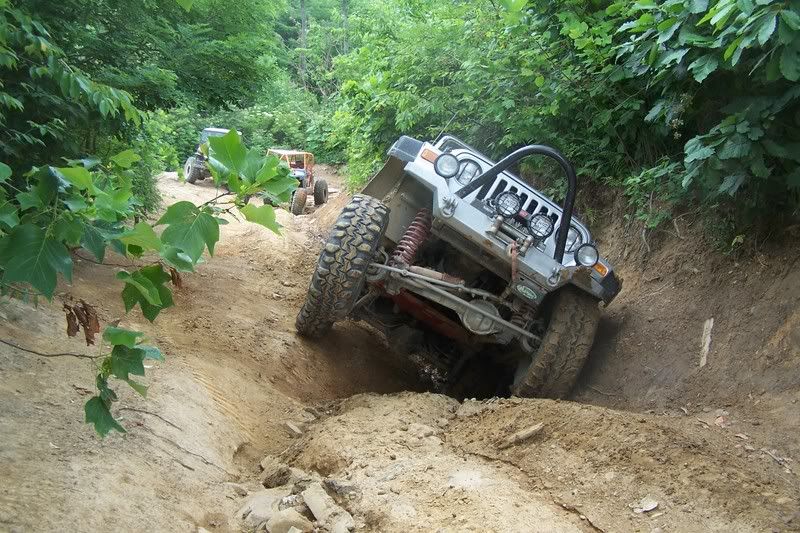 currently the jeep is broken. I ripped the rear axle out of the jeep on lower two at Tellico. I broke my welds.