Hello from Oklahoma. Tulsa - Claremore area.
New to this forum but have been around vehicle modding my whole life. Also I am a bit of a forum junky due to all the good info I find in them, and new friends.
We just got my fiance an 87 wrangler for her first jeep.
This will be a trail/weekend fun rig. I am trying to get it ready for our clubs novice run next month.
It needs a front drive shaft, front springs, a mild tune up, tires and seat belts welded in to get ready for light wheeling. A bit more for the street and future wheeling. But not bad for an $800 running jeep.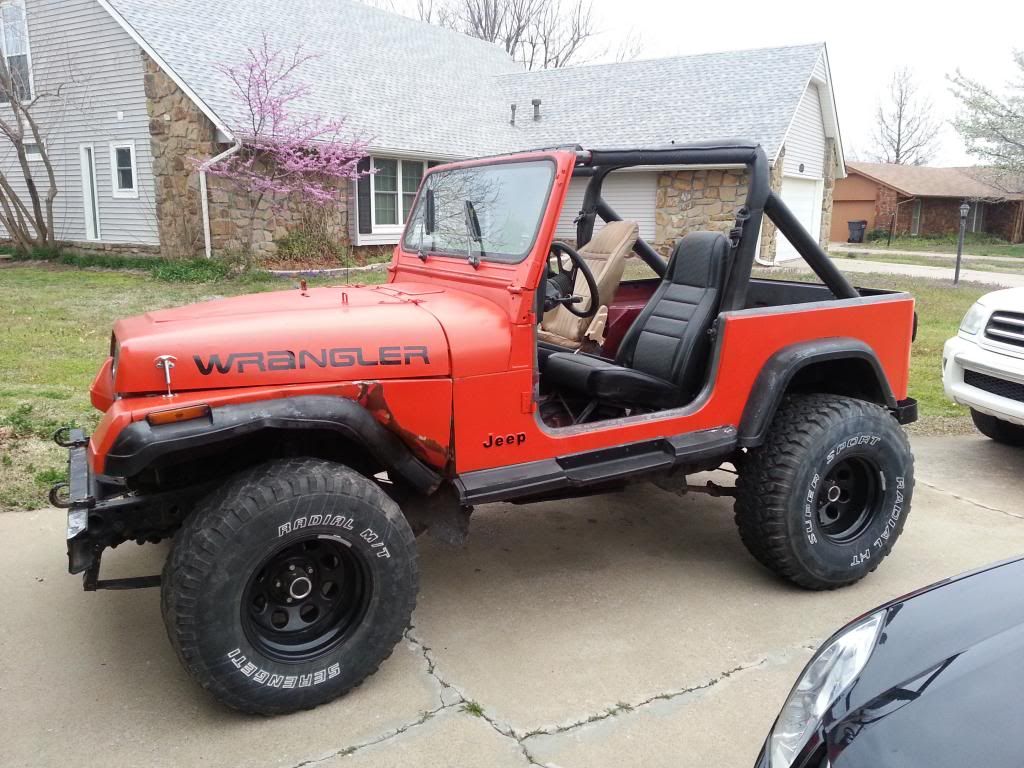 Oh yeah, don't hold it against me but I am a toyota guy. Finally got me an FJ40 for my project.