New guy from NW Florida. Just bought my first Jeep! I love it. Came from an '06 Tacoma. I loved the Tacoma but needed a 6 speed and soft top
Anyways I bought a stripped down '13 Sport in Commando Green. Only options are 6 speed, A/C, and 3.73's. I didn't want to spend the extra money on stuff I'm just going to get rid of anyways.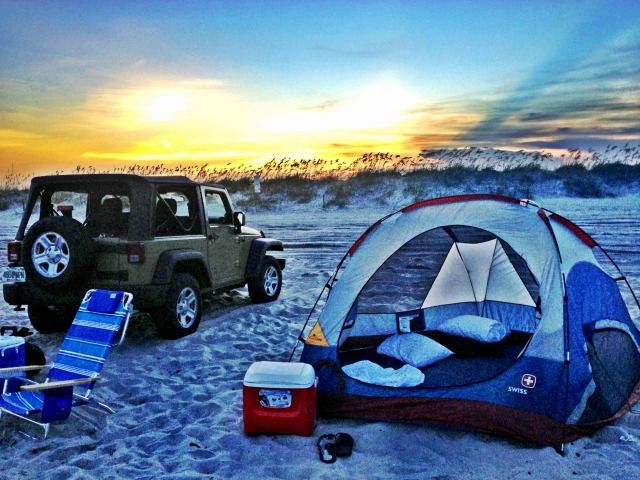 Here is she last weekend at Carolina Beach, NC. I do a lot of traveling. Also going to be moving out to California this fall. I'm planning on 33's and a rubicon 18/59 springs. Nothing crazy. I found a set of stock 16" JK wheels ($25 for all 5) then I powdercoated them wrinkle black. I will be using these for the 33's whenever I get them.