Hey Guys!
Just wanted to introduce myself. My name is Brian and I just picked up a 2008 Jeep Wrangler Sahara Unlimited. Absolutely love it. I've had jeeps in the past... a '95, which I did some work to, took it offroad once, and then sold it. Regretted letting it go, but at least I'm back in a Jeep.
2008 Jeep Wrangler Sahara Unlimited
A few mods:
Pro Comp 8179 17x9 Wheels
Pro Comp 35x12.50R17 Xtreme A/T Tires
Pro Comp 4" Suspension Lift
456 Gear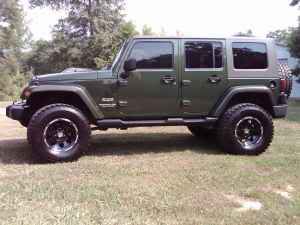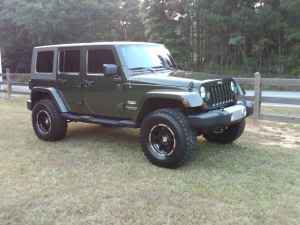 Although I'm new here, I'm not new to forums. My other project is a 2009 Infiniti G37S. I'm a super-moderator on myG37.com and a sponsor on myGFrenzy.com.
Here's my G:
Anyways... Look forward to getting involved here as well.