My name is Danny and my wife Holly and we made our first vehicle purchase as newly weds, a 1998 TJ 2.5L 5spd almost completely stock for a great price through my wife's dealership. The only things done to it are tiny fog lights up front (was that stock?) and some 265/70s (equivalent to 31s I believe). As you can tell, Im not sure about a lot of thing Jeep, so thats why I joined the forum.
Future plans for this toy of ours is a 3-4" suspension lift, at least 31" M/T tires, maybe some rims or just plasti-dip, do something with the faded fenders/hard top, light bar, and other misc small stuff like speaker upgrades and red led dash lights. Possibly within the year I would also like to swap out the 4 banger for the 4 Liter. I heard those could be done around the 2k range w/o labor (and pending price of the donor vehicle).
Without further adieu, here are some pics.
Next to my DD, the 2500HD 8.1L
I dont think my wife will let me drive it she loves it so much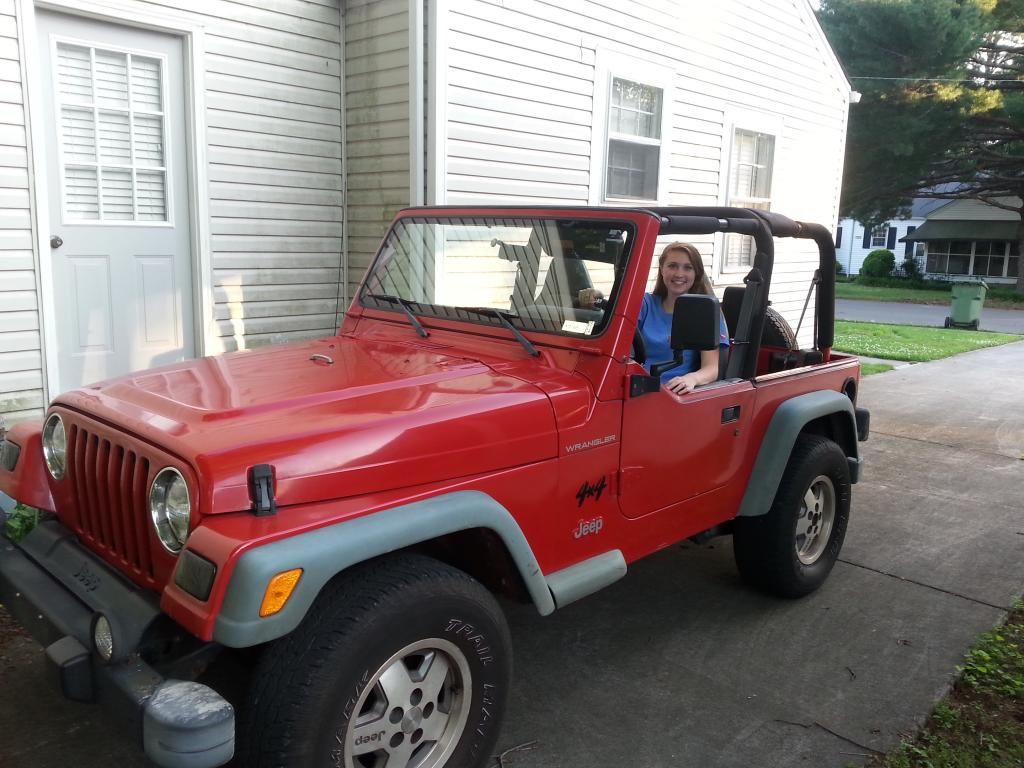 But I can decide the pace in which she learns how to drive it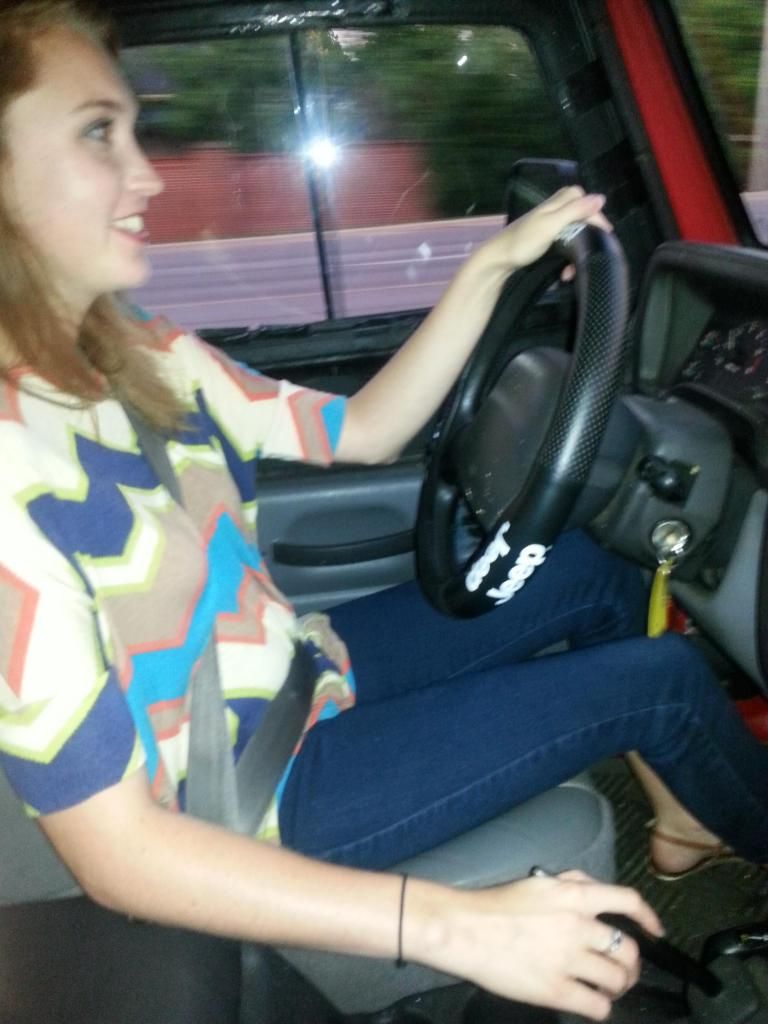 Here is a shot with all her faded glory.