Just got myself a wrangler a week ago and am now joining the forum.
My previous car (which I still have but will sell once I fix something on it) was a 2003 Hyundai Tiburon GT which was an awesome car but being hot as hell every summer and then not being able to go anywhere in the snow (when I am actually home from work, I work in construction) I decided I needed something 4x4.
Me and my GF recently got an 04 Grand Cherokee which we absolutely love so I decided I needed to get myself a Jeep too and since the only Jeep's I like are wranglers and grand Cherokees I went wrangler shopping. So I spent countless weeks looking at wranglers and they were all too expensive, old, beat, or all of the above.
Eventually I saw an ad in RI for an 04 Wrangler 4.0L Sport for 8.8k obo in pretty good condition. I didn't have the $ so I offered him $7k assuming he was going to tell me where to go and how to get there he surprisingly ended up letting me have it for $7250 after seeing it.
So here's my Jeep.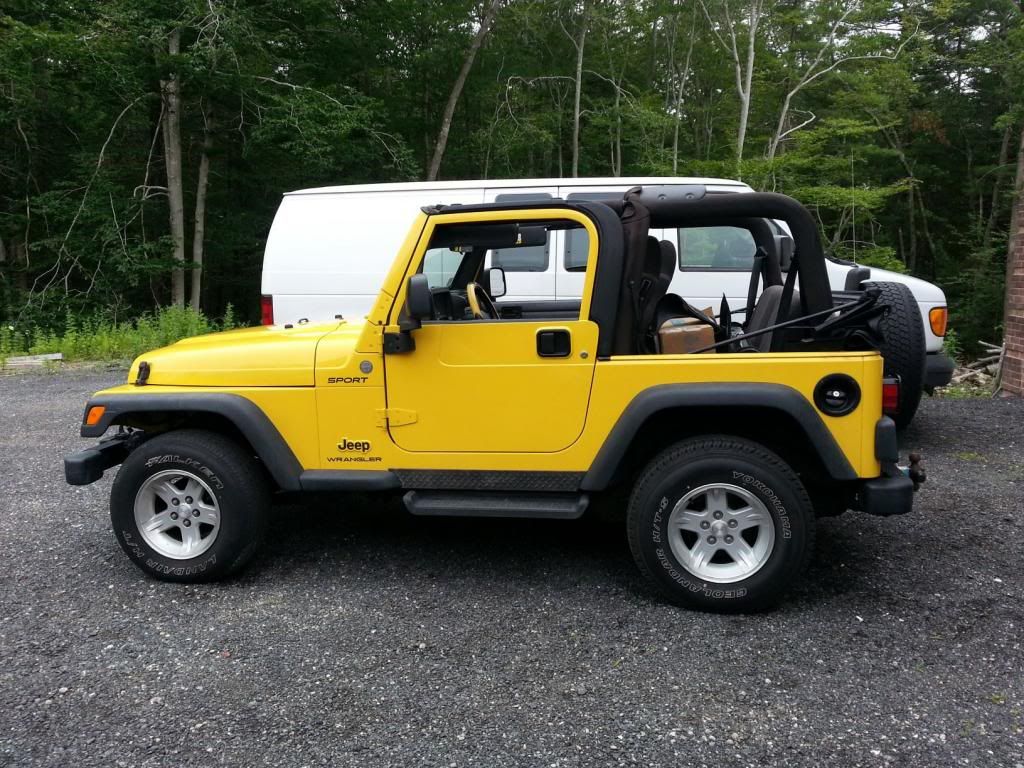 2004 Jeep Wrangler Sport 4.0L Automatic
I recently fixed the door locks thanks to some posts I read on here on how to take the door panel off and then I figured out the rest myself I needed to bend some wires and WD-40 the crap out of it. All better now
My noob questions?: (I know I'll have to try and search but would appreciate any help)
31x10.5's will they fit fine on my rims without a lift?
Coil Spacers? will it effect ride quality? will I need an alignment?
I NEED to replace my stock subwoofer any DIY's?
My blinker lever or w.e its called keeps turning on the foglights by itself is there a fix for this?
Thanks everyone!