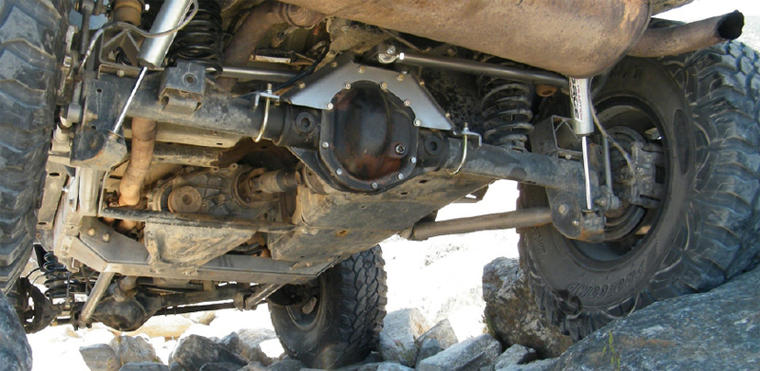 Full-Traction Suspension announces the release of its newest suspension innovation for the JEEP JK Wrangler - The new CRC Link™- (Constant Roll Center). It's Full-Tractions off road adaptation for the JEEP JK of the thoroughly proven Watts Link Design. (Google it, it's everywhere)
FEATURES:
* True and correct constant roll center geometry for better handling- on & off road!
* Better ground clearance- everything is on top of the axle
* Eliminates Rear Track Bar and weak factory axle mounts that fail
* Strengthens factory axle housing
* Fully bolt-on - minor Exhaust mods required
Nothing that has come along for the 2007-2011 JK Wrangler suspension has been this innovative. The CRC Link™ works with all brands of aftermarket lifts to + 4"- 6" over stock height. It completely nullifies the constant high/low roll center debate by applying superior design to eliminate the problem. This system upgrade can't be topped for correct geometry, handling on and off road, and improved strength.
Part # FTS7380 Fits 2007-2011 2/4 Door JEEP JK Wrangler
Price- $649.95