Gene, sorry for getting back too you a little late. Its been a while since I got your I got your message.
but here it goes. I hope to answer some of your questions. The zombie thing with the lights is just for fun.
I added the green lens covers. FYI… They say zombies hate green light and neutralizes their attack instinct.
… but I really added the green covers because I like the way green lights up the road and the trails.
"I'm curious to see how far the bracket mounts the light away from the windshield. Also, do you have any issues with glare off the hood from the lights being mounted so low?"
Thanks again,
Gene
Once the lights are mounted on the Delta brackets, the lights at the bottom are 2 inches away from the windshield and the top of the light is 2 1/2 away from the windshield… even if you try to move the light up as much as you can the light will never touch the windshield.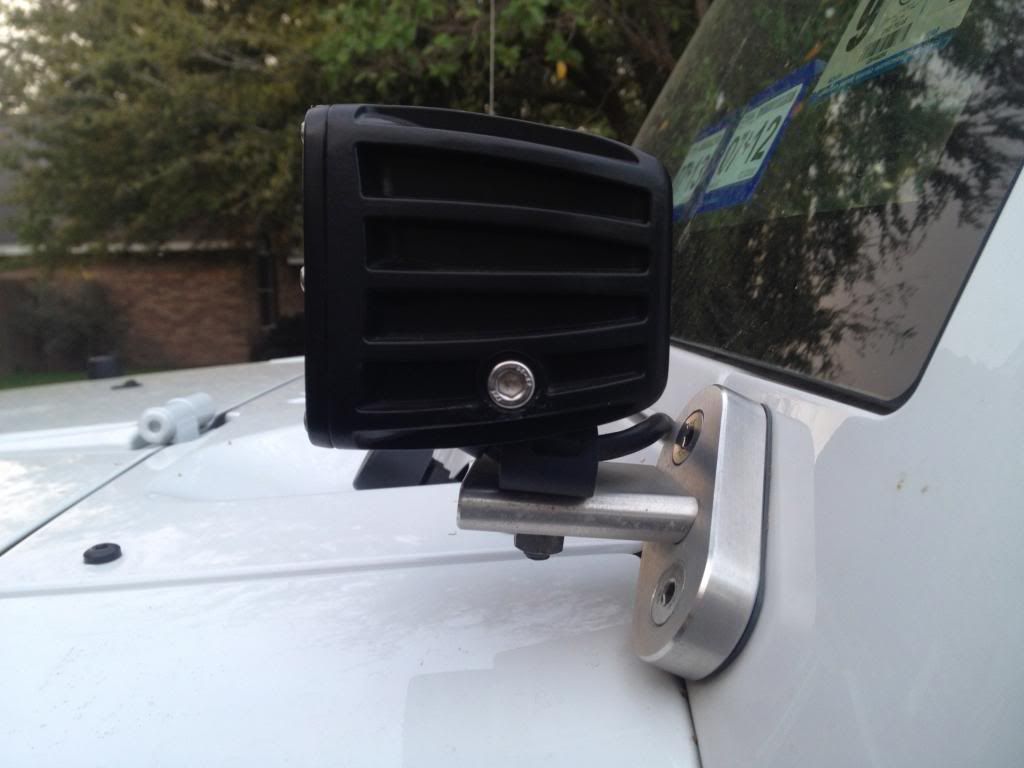 What I like about the Delta aluminum brackets is that they will never create rust unlike the Poison Spider bracket that I used to mount my 10 inch combo Rigid light.
You ask about the glare of the hood, since the light are mounted too close off the hood you will get the glare. It does not bother me any because the light themselves are super bright and light up the road or the trail with no problems.
I will post some different pics so that you can see the glare reflect off the hood.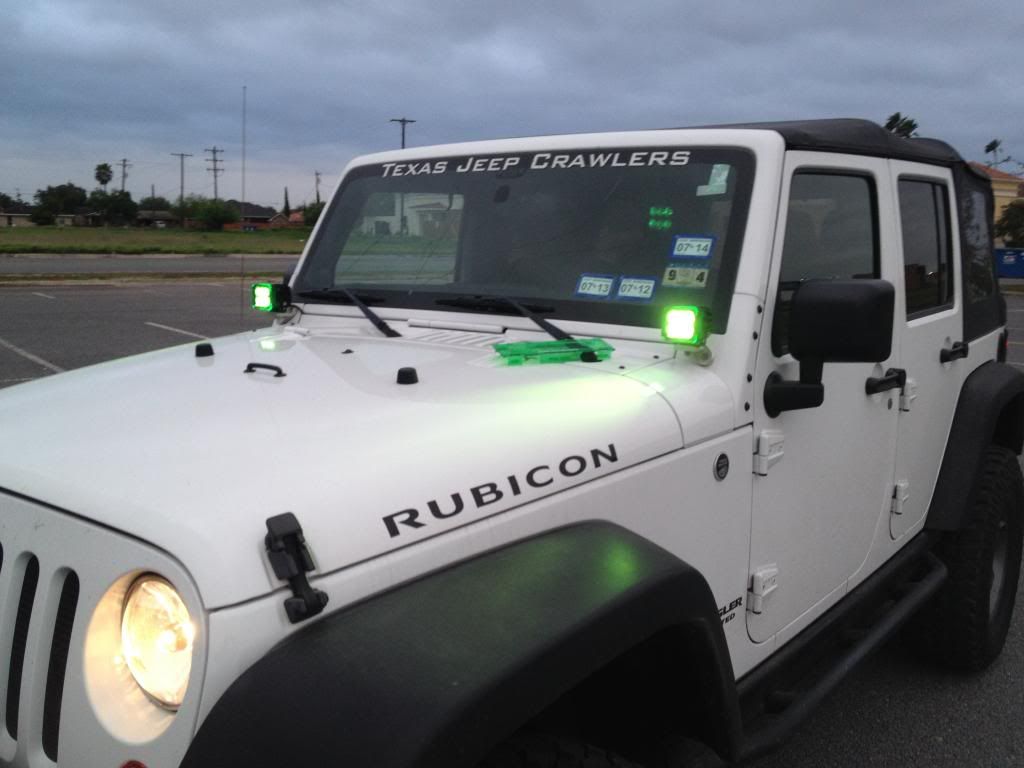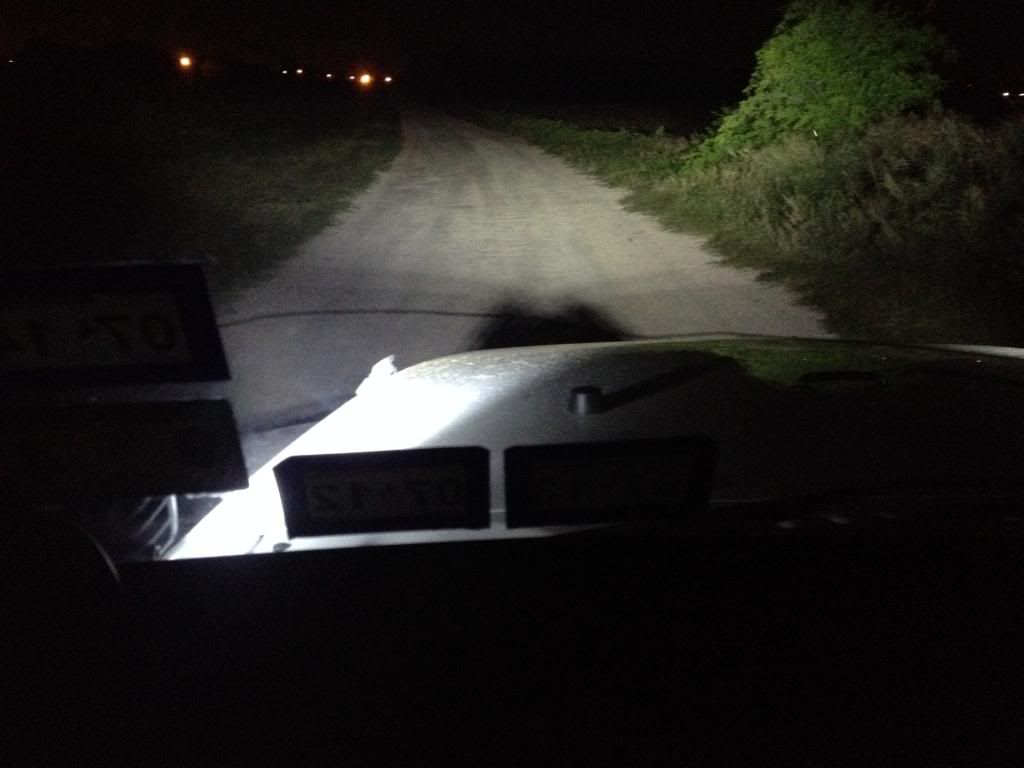 Hope this helps… The last picture does no justice to how bright the D2 driving lights really are and how far they really light up the road. FYI the last picture only has the D2 light on… the headlights are off and so is the 10 combo bar.
I will post some other pics on the next post.