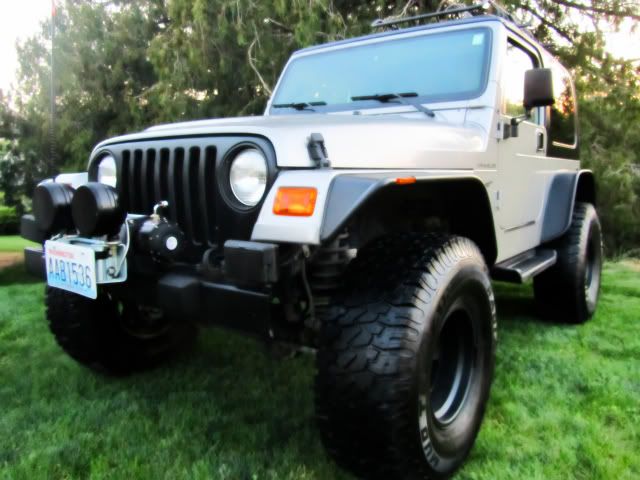 Clean & tastefully modded TJ up for grabs. This TJ was previously owned by an older gentleman who worked out at Hanford. It was one of his toys. It has the look of an off road vehicle but I know for a fact the PO didnt trail it because of how clean it was underneath and it had the Pocket Style bushwacker fender flares and it rubbed just going in and out of gas stations. So my first purchase was the flat style Bushwacker flares. I have invested a lot of money in this project and it is a great reliable and trail ready Jeep. I daily drove it to work on the highway under my ownership. Turns heads and has just about everything you would want to have on a Wrangler! Please no low ball offers I will entertain offers to some extent. I am taking a huge loss on this sale. Would love to keep it but we have three vehicles with only 2 drivers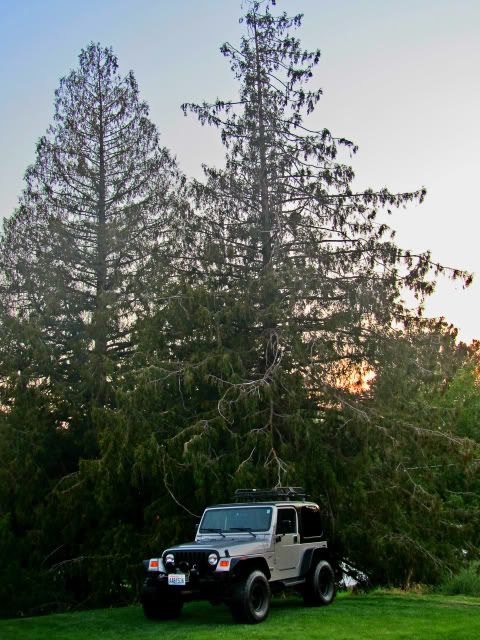 6-Cyl, 4.0 Liter 80K Miles
4-35" Dean Mud Terrain's 1-33" Spare
15" Ultra wheels (Plasti dipped flat black can be reversed back to stock at any time) 12.50x15x35
Plasti dipped front grill (Flat Black) (100% reversible back to stock my 5 year old could do it)
3" of Lift
Brand new Bushwacker Flat Fender Flares
Hard top with thule roof rack (No soft top)
Hard doors
Cobra CB
10,000Ib Smittybuilt XRC10 winch
KC Daylighters
Baja off road lights on front bumper as well as hooked up on the backup bumper for better reverse lighting
Rear trailer hitch with D Hook. Also has lighting hook ups for your off road vehicles your towing behind the rig.
AC blow really cold!
5 speed Manual and cruise control
Thousands recently invested into 4.56 Gears on a D35 with Posi Trac. Also the speedometer is perfect I tested it with GPS (Stock power she goes down the freeway with plenty of power and does well on the hills) Very close to stock power and runs well on 33's or 35's
Very clean interior with Weathertech digital fit floor mats "3 rows"
Just dropped $600 into a brand new radiator and temperature gauge July 2012
Willing to travel to meet and show the vehicle in the Tri Cities and Yakima areas. Serious interest we can make arrangements to meet in Ellensburg if your from the PNW. This vehicle isnt exactly fuel economic :P
Interested? $15,900/obo
CALL OR TEXT CHAD ANYTIME @ 5ZERO9 4THREE9 9F0UR28