Looking to sell my 1990 yj with 104xxx-ish miles on it. Was my college budget build for a few years. 2.5L 5 speed. Runs good, looks good. Fixed the only bad spot on frame. some surface rust.
Noteable Mods and extras: RC 4inch lift, Stinger Bumper, paint, halfdoors/soft top, full doors/hard top, fog lights, 3/4" d rings, has back seat and brackets, wet okole front seat covers, some simple mods, etc...
Pics: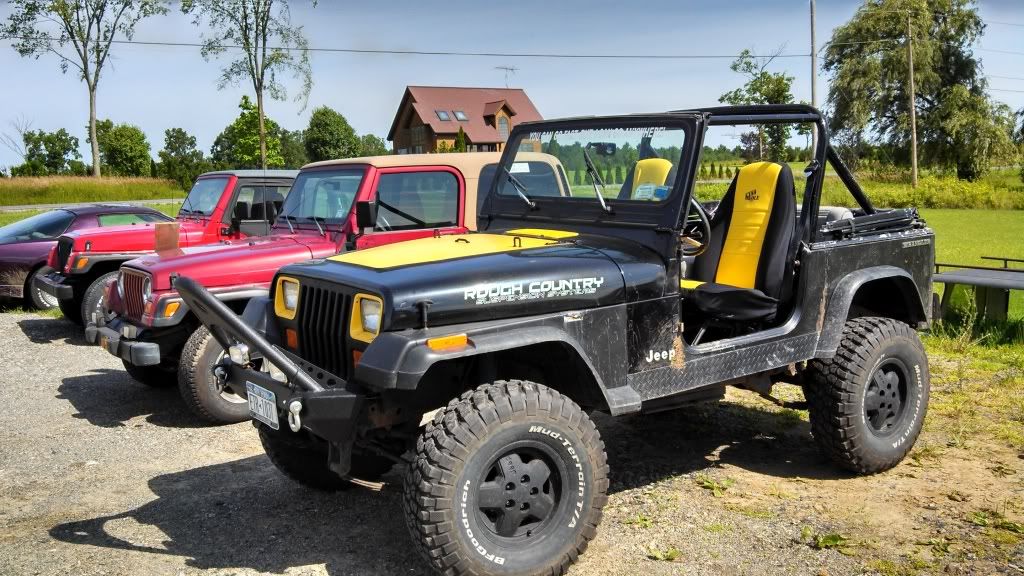 For more pics and stuff go to my build thread in my sig! You can see all the work that my uncle and I have done. there are some cool little mods in there as well.. like I said.. Jeep runs good, lowish miles, decent mods, etc. For further information, message here or private message on this site. I will get back to you soon. I have not put on craigslist yet.. would rather give wranglerforum a chance first. Thanks for looking!