up for sale i have 4 bf goodrich ta radials for sale, mounted on cragar rims.
tires have never been off roaded, and have about 15k on them. included are the center caps, lug nuts, and 4 locks (never opened). also have the chrome valve stem and cap. tires are proffesionally monted and balanced.
cragar rims have, from time to time, been known to rust. when left in the rain for long periods of time, these rims tend to get some little spots, which rub right off. wanted to mention that. also, one tire has a very slow leak, where i have to put air into it maybe once a month. tire doesn't go flat, but you can see when it needs air.
i would like to get $700.00, but am open to offers. tires are for sale elsewhere also. any questions, please ask.
i am only posting picks of one tire and rim. this photo is representative of all. if you need more photo's, please ask. tires and rims came off my 09 wrangler. no lift kit required.
local pick up only. however, if you want to send a truck to get them, i will help in loading.
[IMG]
[/IMG]
[IMG]
[/IMG]
[IMG]
[/IMG]
[IMG]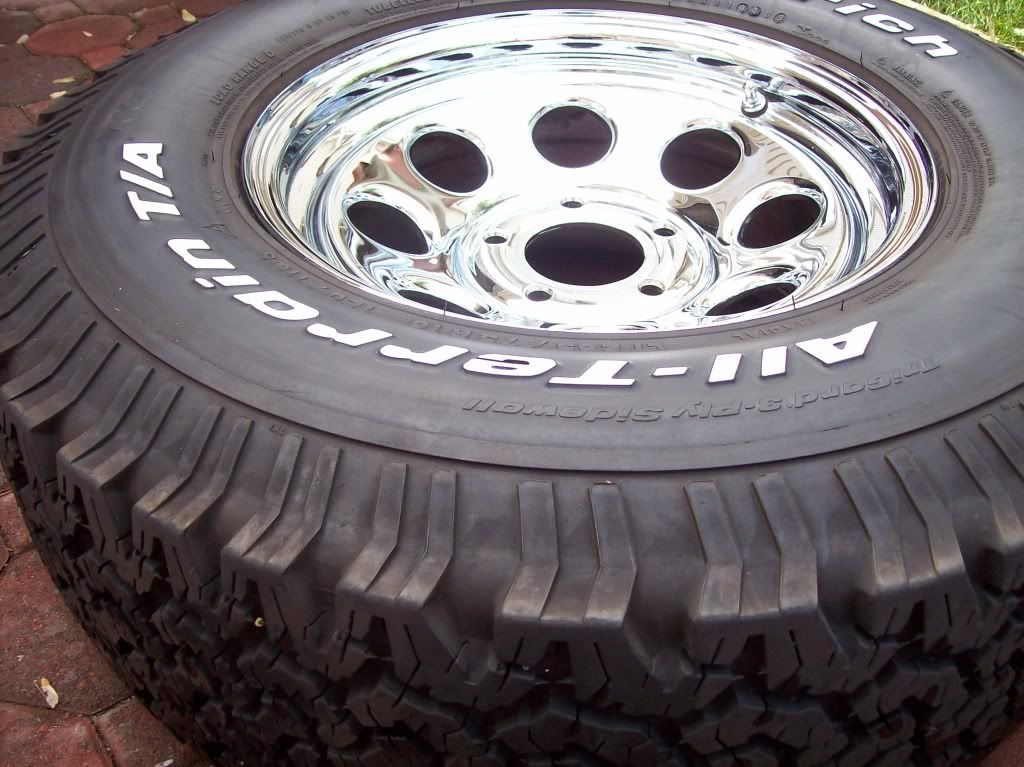 [/IMG]
[IMG]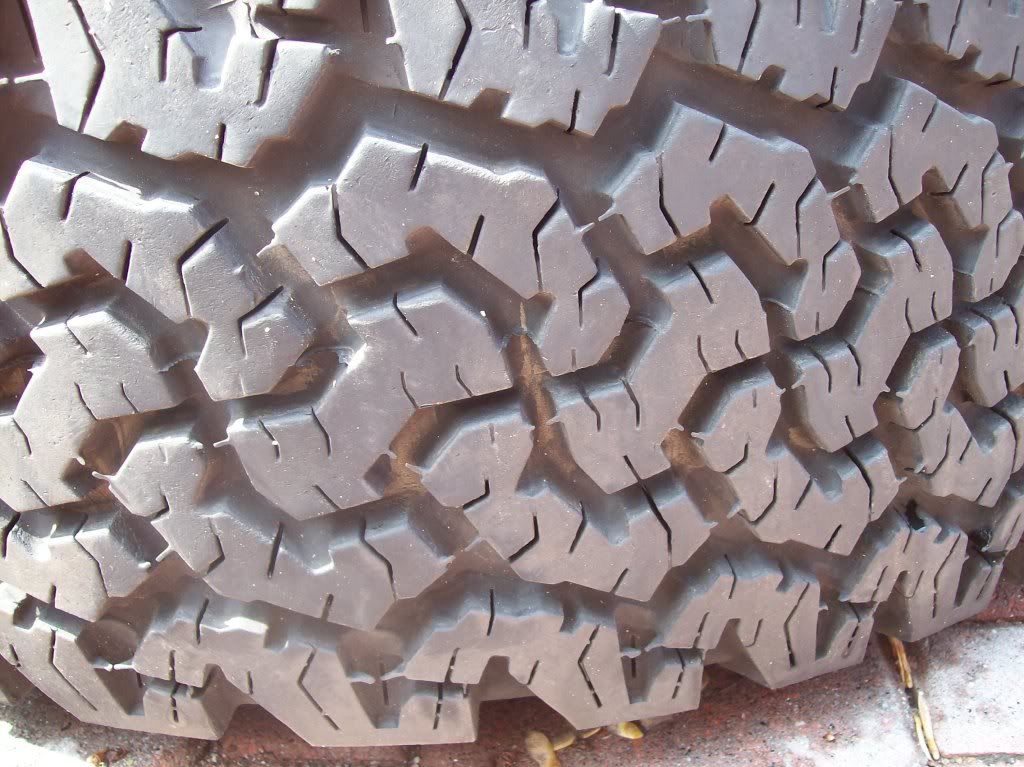 [/IMG]