just got new tires, and need room in my apt. These cant stay and need to get gone, but im really trying to get a decent price out of them
the rims are in GREAT shape. there are not curb rub marks, nor dents or even scratches really. and the 4 dunlop tires have about 40-50% tread left on them. The spare I used for my jeep has NEVER seen pavement and is BRAND NEW! it has the little nubbies on it still.
these are the stock sahara size tires and are 30x9.5
Im asking for $450 for all 5, and ill meet you anywhere from an hour away to in front of my house. if you drive to me, ill take off $50 and you can have all 5 for $400
these will be cleaned before you buy them.
pics:
Its the left silver rims.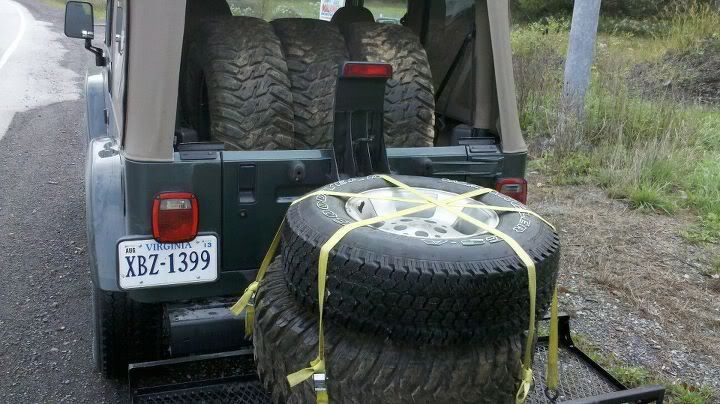 the tire on top is the goodyear GS-A. its BRAND NEW
ill trade for:
Cash
New front bumper (upgrade, not stock)
quick disco's for sway bar plus cash
other things, just offer haha