Asking $300 obo for my 5 Ecco wheels and tires off my 2002 Wrangler. I upgraded to 33" MT's.
Wheels are in excellent condition. No scratches or blemishes at all. Dimensions are 15"x7" and bolt pattern is 5x4.5
Tires have 50% tread left. 4 tires hold air perfectly. I drove them for a couple weeks before I upgraded. The spare has a tear in the sidewall and does not hold air.
Located north of Atlanta. Willing to ship or meet someone from the Atlanta or north metro or north GA area.
Willing to trade for a Tuffy Security console for my TJ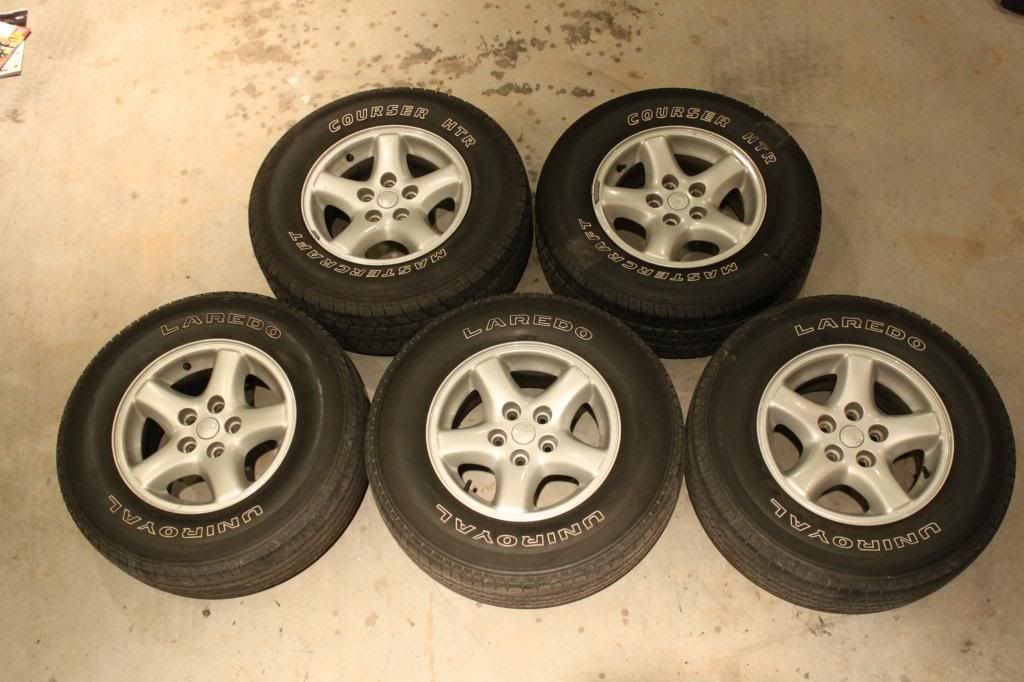 Spare with tear in the sidewall