For Sale 2008 Conqueror Compact (built Dec 2002; titled in GA 2008)
Over 80 Cubic Feet of Storage with lockable doors
Epoxy Powder Coated body that resists chipping and rust
3- 15" wheels with all Dunlop mud tires
2- 5 Gallon gasoline cans with mounts
Standard with shovel, axe, and grass slasher
Aluminum side steps
Wheel arch rubber shields
2 Rear anti-tilt legs
Electric side running lights
2 inch Max-Coupler
Large rubber jockey wheel
Huge tent: 2 to 4 person tent manufactured from military grade, rip-proof fabric with heavy duty zippers and mosquito screening
Personal item storage
Queen sized bed
Sun canopy with poles and adjustable tie-downs
Aluminum ladder with rubber mat
Dual water tanks for a 29 gallon capacity. Mounted under the trailer for a low center of gravity to aid handling.
110-12 volt power converter with integrated overload and ground fault protection
Heavy duty Sears Diehard Platinum battery
Fluorescent light in rear; LEDs all over the place
Hella receptacles for accessories
Standard 12 volt Power Outlet/Cigar lighter
Fully equipped kitchen with service for 6
Cutlery and crockery
5 piece stainless steel pot set
Stainless steel work surfaces on both sides
4 dry storage boxes
Slide out frame with Edgestar refrigerator and Buddy heater
2 propane bottles on custom mounts
Coleman stove
Home-made shelves
Rubbermaid containers to fit shelves
Extra cargo tie downs
Selling for health reasons; we've really loved this trailer. First $8,000 takes her.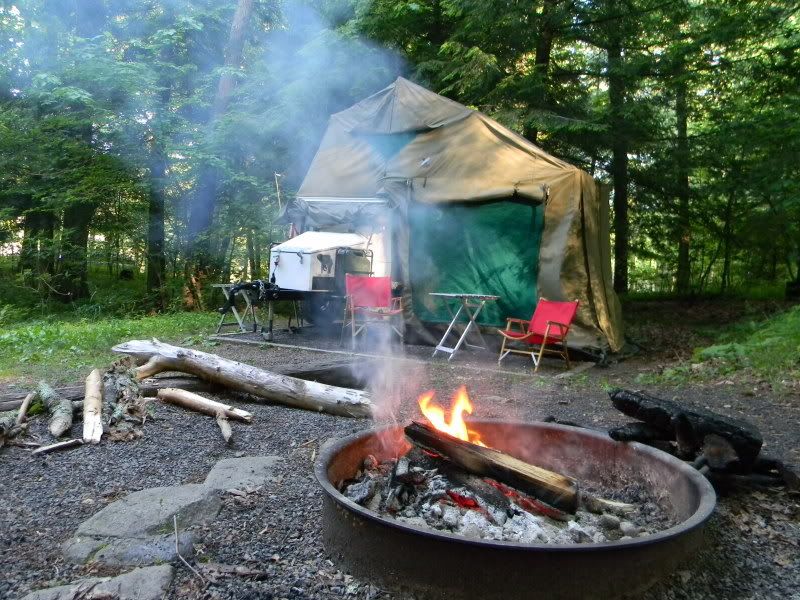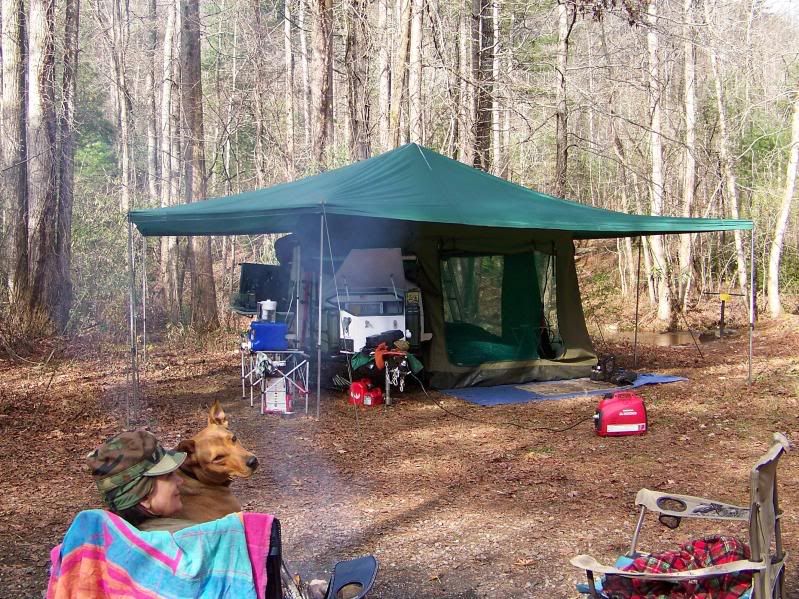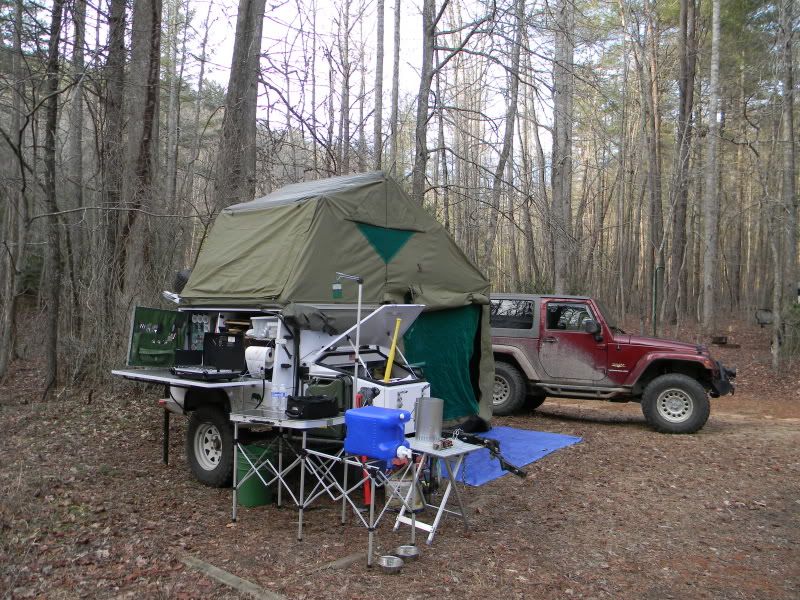 PM for contact info.