Also here are pictures of the handles,
The front are the ones I'm most proud of since these too me the longest to make in order to get them to fit snug around the roll bar. I'm not even sure what knot these are called but I like the way they look. I made all the handles to match.
As I said before I decided to use the heavy duty snap clips (these were purchased at REI sporting goods store) and they were listed as HEAVY DUTY. Once they are clipped in place they are not coming undone. I dont personally like the tiny D-rigs that some use but that's just my opinion and not a bash on them. I have gotten lots of compliments on these and when I tell people I made them myself they are really interested and it kinda strikes up a convo.
Here are a few pictures of the front both installed and not: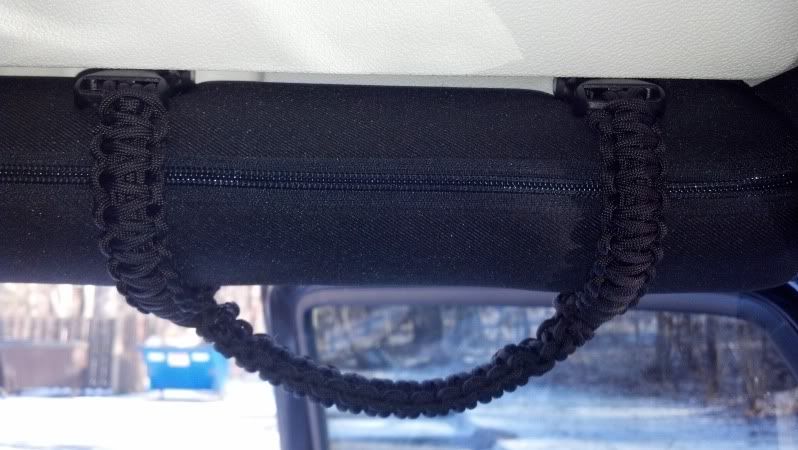 Here are a few pictures of the head rest post mount: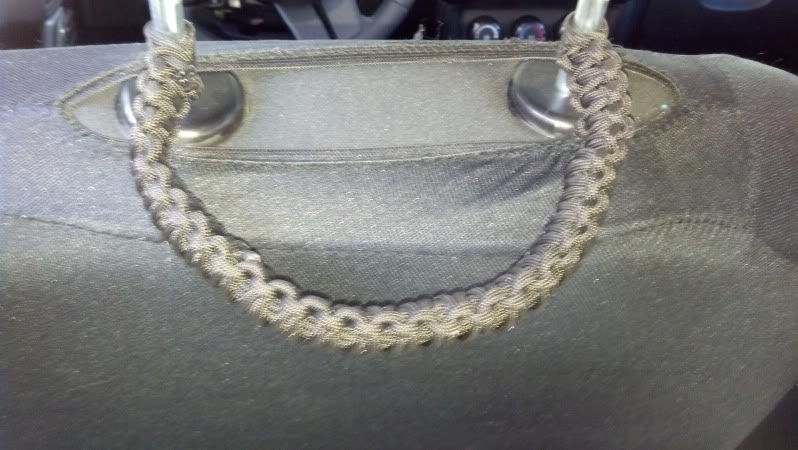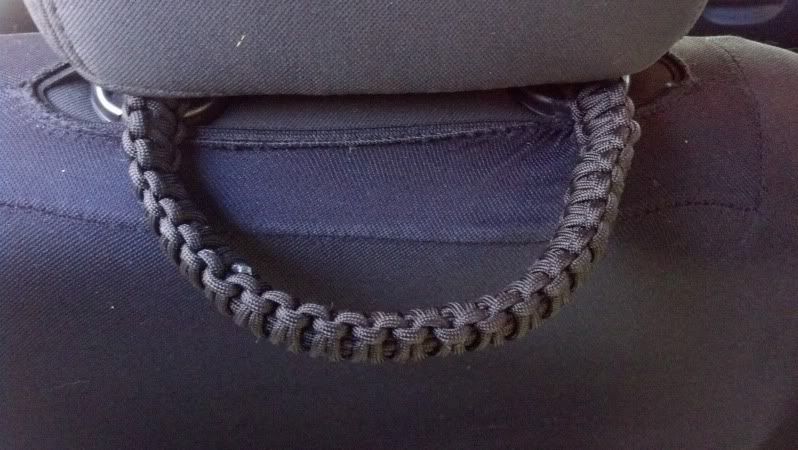 And finally here is the rear sound bar/roll bar handles: these were test fitted but never actually installed.
so I took a pic of where they bolt in usung the factory bolts and then a pic of the handle itself showing the grommets, once the handles are installed the seatbelt material loops are not seen since they are tucked up inside the recess
Lastly here is a close up of the knot and you can also see in a few pictures that the center of the handle is bigger around which gives you a place to grip rather the just having a few thin pieces of paracord to pull on. I'm a big guy at 250lbs ad I can shake the whole Jeep when pulling on these handles and I've never had one let go. These will also fit the soft top and hardtop as I've had installed with both of mine, as a side note the hard top freedom panels have to be lifted up a few inches during the initial install of the fronts because they are real close as seen in the picture.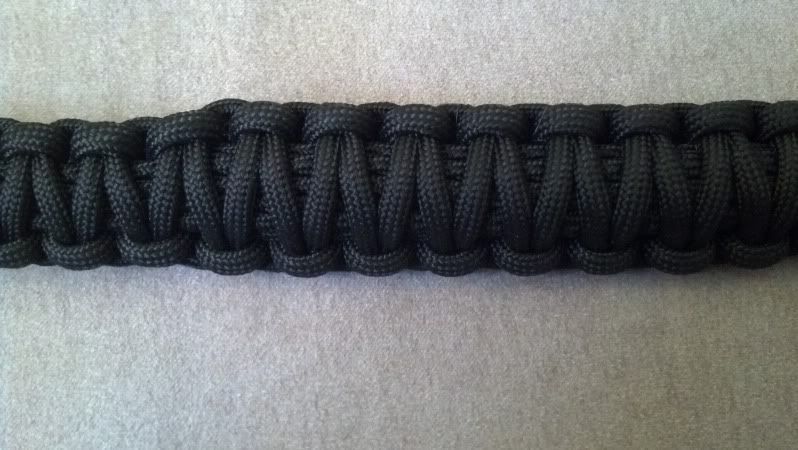 These are really nice and I know whoever buys them will be really happy with them. There are a few vendors and people selling these and from what I've found they sell for around $40 for just the fronts, here you get all of the point so its a 6 piece set!