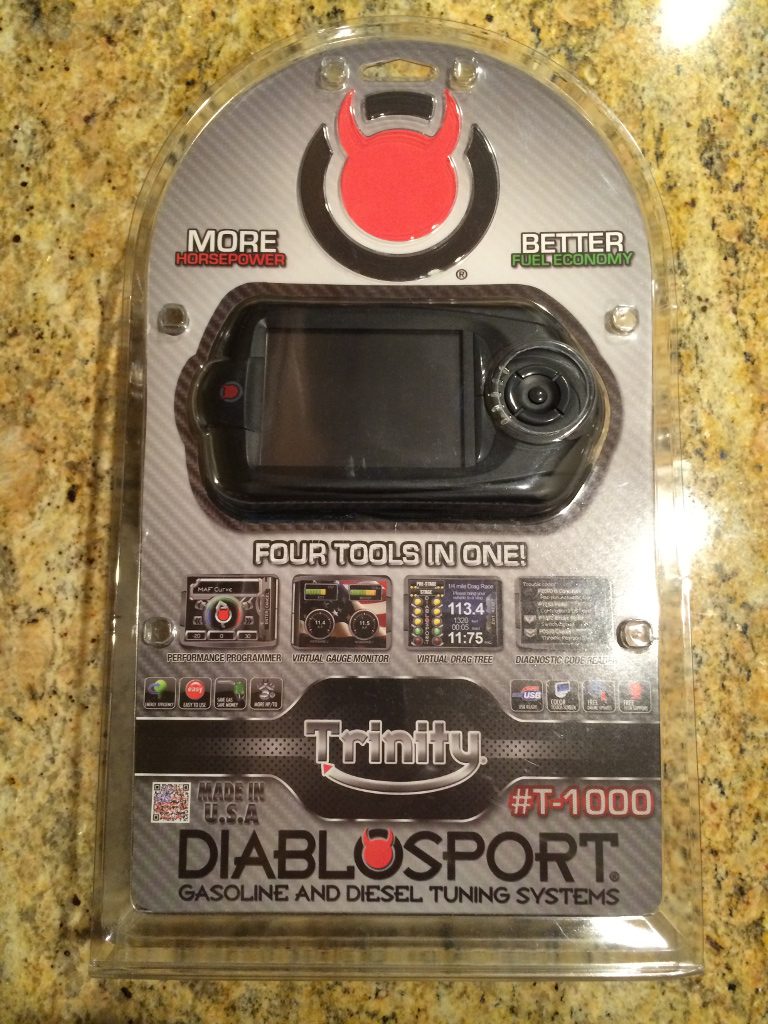 For sale is my used Diablosport Trinity tuner. I'm not going to copy/paste all the marketing material for it here, or try to convince you that you want a Trinity. Here's the official product site in case you want details:
Trinity Automotive Handheld Tuner
I no longer need it because I just recently purchased a turbo kit that came with its own customized tuner.
All original packaging and accessories are included: USB cable, OBDII cable, suction cup mount, instruction booklet, software CD, a sticker, and an alcohol wipe to clean a surface before applying the sticker (sticker is unused).
Everything is in excellent condition. Almost "like new", except that the serial number sticker on the back of the tuner is sun-faded from being mounted to my windshield for a few months. But no worries - the serial number can be obtained from a menu option on the tuner itself, and I've written it down for convenience.
The tuner is fully reset and "unmarried" from my vehicle, ready to tune your vehicle. It is also up to date with the latest firmware/tunes from Diablosport as of 7/21/2014.
Visit this link to download the latest versions of instruction manuals, the USB driver, DSDownloader (the program used to update the tuner), and the data log viewer:
Downloads Updates
$450 via PayPal with free shipping in the continental US.
More pictures: