This is brand new, still in the box. Removed only to take pics. I ended up buying an extra one and so it's up for sale.
Will fit the following tire sizes
285 x 75 x 16
285 x 70 x 17
Asking Price: $60.00 /OBO (Includes Shipping and Paypal Fees)
Will cost you about $70.00 to get it from the vendor.
Thanks for looking,
Sunny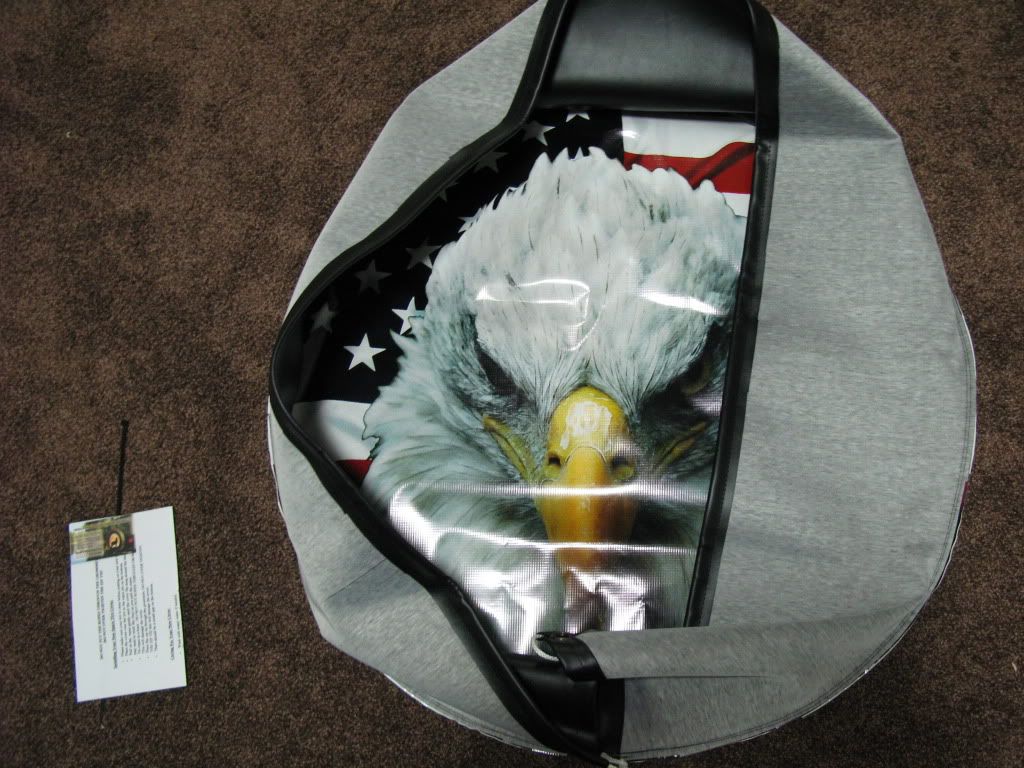 This is a pic from one of our forum members who has a similar cover on his jeep.