1)
Link to RC's site
$15 shipped $10 picked up
2)
03 TJ plastic side steps
Took these off my father in laws 03 a few years back to replace with some AtoZ sliders. Still in decent shape from the top side, but as shown in pic one has a hole in the bottom from a rock. hardware is there, but is going to need to be worked over a little to free it up again.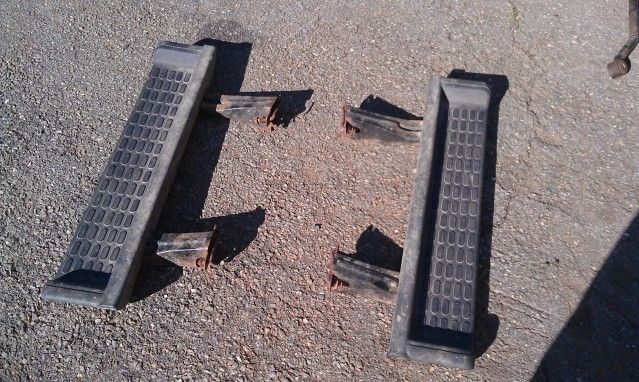 3)
05 LJ Rubi factory rocker guards
Off of my brother's 05 LJ Rubi, replaced with a set of sliders w/ tube step. Little dirty but still in awesome shape.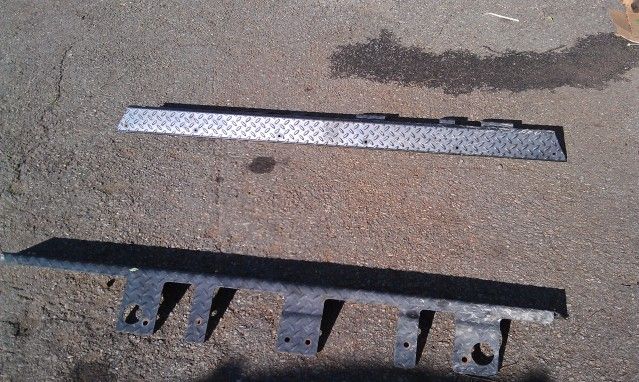 4)
05 LJ Rubi stock suspension
All stock/stock replacement (swaybar ends) parts off my brother's 05 LJ Rubi w/ approximatley 70k on them. Parts are a little dirty, but still work good minus shocks. Shocks are shown and included for free +shipping if buyer wants but they did get a little beat up during removal. I'd really rather sell these local too as I don't want to deal with the shipping, but is what it is.