1. Black hard top from my 1995 Jeep Wrangler. It is in decent shape, however it could use a little tlc and a good cleaning. This has a glass rear window with a defogger. It also has a rear wiper. Unfortunately the arm for the wiper is missing. The piece that covers wiper motor is also missing. I have not tried it to verify it works. The top is covered in decent scratches. This cant be seen standing on the ground. It currently does not have any of the screws that attach it to the windshield, but I am sure we can find some that will work. Any questions feel free to ask. MUST BE PICKED UP. Shipping is way to expensive, and quite a hassle.
$300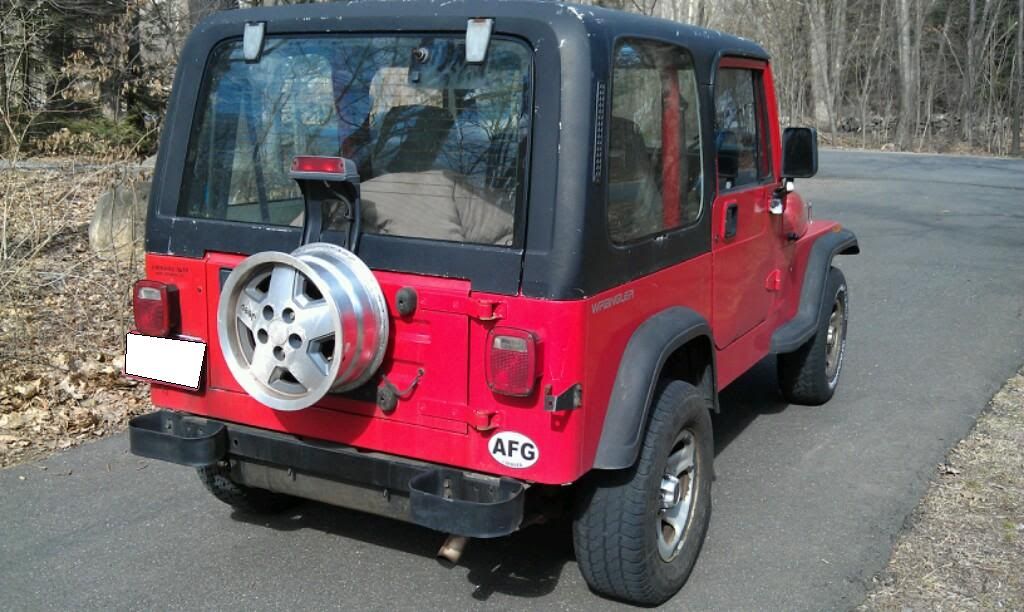 2. I have two red Jeep Wrangler doors. They are full doors with crank windows. They are both in decent shape as you can see in the pictures. They could both use a really good cleaning and buffing. They are both missing the interior handles. Both of the interior panels are starting to peel off at the bottom, you could probably glue them. They both have a slight crack at the top near the mirror as you can see in the pictures. Both of the side mirrors could use a good sanding and a couple coats of paint. This is a package deal, I will not split them up. Pick up only, they are way too expensive to ship.
$600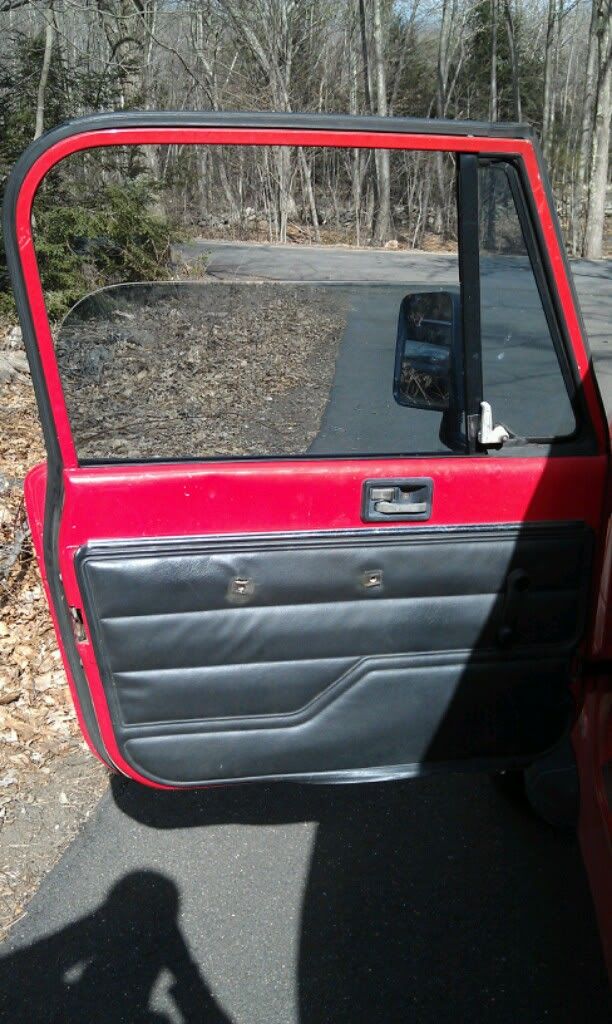 3. I have a red hood that has some damage. I have more pics. PM me with your email address and I will send them to you. Pick up only.
$30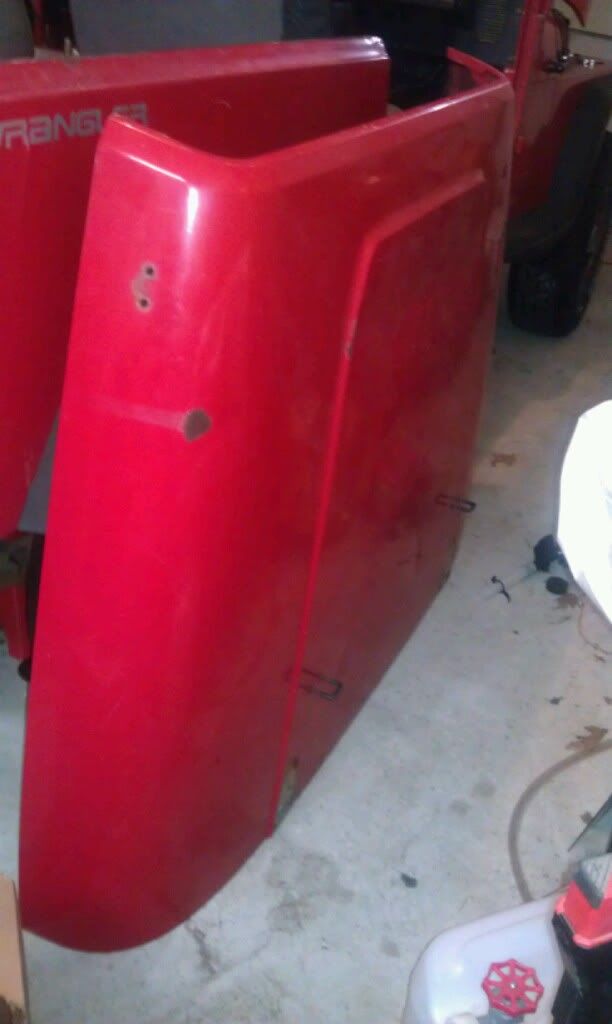 4. "The chrome package". This includes hood hinges (no bolts), The Hood Latches (bolts included), and the Vent in front of the windshield(screws included). These could use a good polish, but are in good condition.
$50 +shipping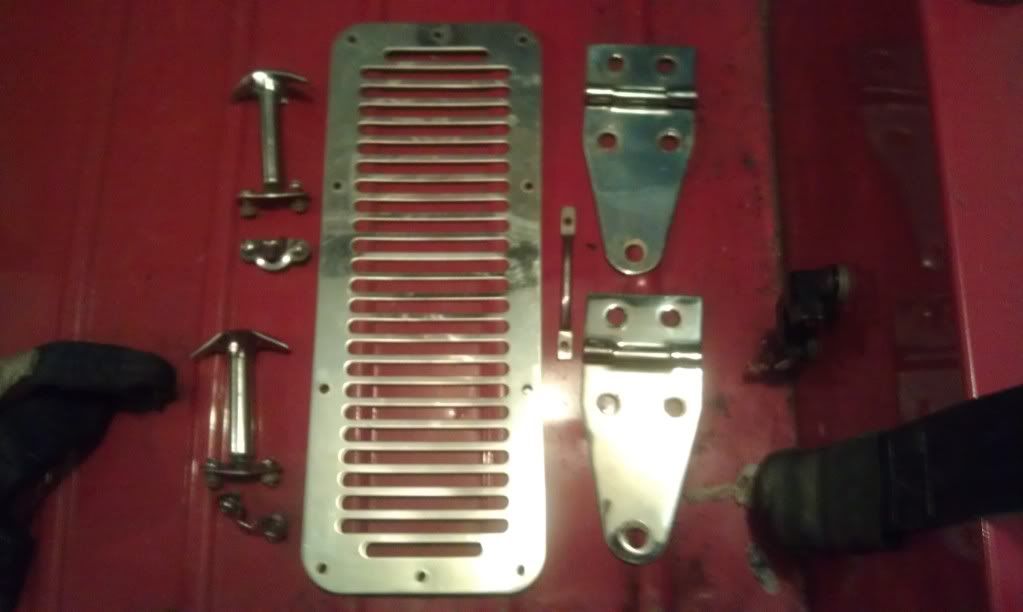 Feel free to make an offer. If you are nervous that I am a newbie then you can check out my Ebay feedback, my Ebay name is the same as my forum name. Feel free to PM or respond to this thread with any questions. Thanks.