Hi guys,
I have a set of 5 Gambler style wheels with new BFG's on my TJ and I am thinking that I want to sell these and pick up a set of black wheels now. About a month ago I bought a new set of 31 inch BFG A/T's, so the tires have a little less than 2,000 miles on them.
So, for sale is 5 gamber wheels, 4 have new 31 inch BFG A/T's, and the spare wheel has the original wrangler GS-A (tire is shot)
I'd like to get $800 for the whole set (the tires cost me that much alone, after mounting and balancing etc.) or I'd trade for a set of black steel wheels with 33's in good condition. The price is firm since the tires are new and I don't have to get rid of them.
here is a picture of the wheels on my Jeep...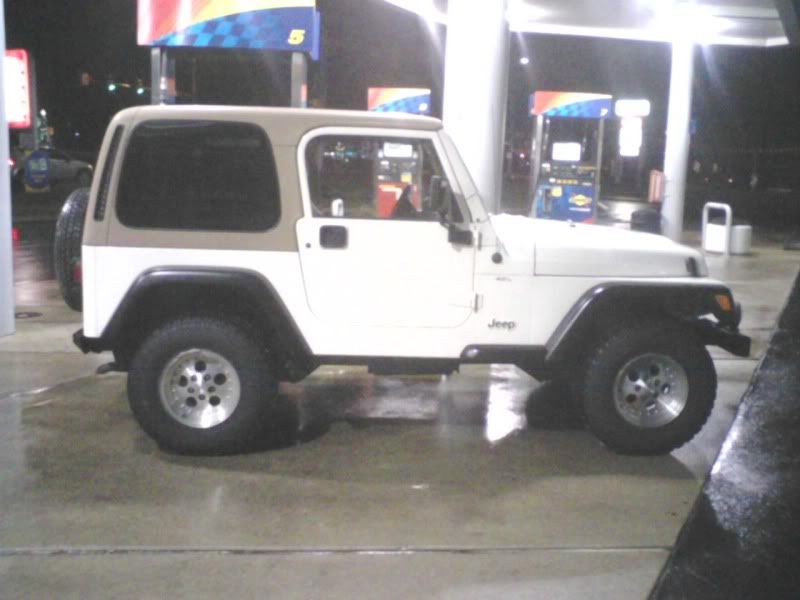 I'm in West Chester PA, thanks.
Dan