Upper hard sliders for 87 - 95 YJ.
I have these advertised as a package with my hardtop[/URL] - but I
may
be picking up full doors this weekend & I'll just be able to switch between them & my halfs.
The sliders are black with tinted glass, not as dark as the hardtop but noticeably tinted (just right). I have the inserts which allow you to screw them down with the knob-turn-like pins (two per door). The glass & seals are good, the "slide" is level and the slider locks work as they should with no sticking.
375.00
, pick-up preferred.
=-=-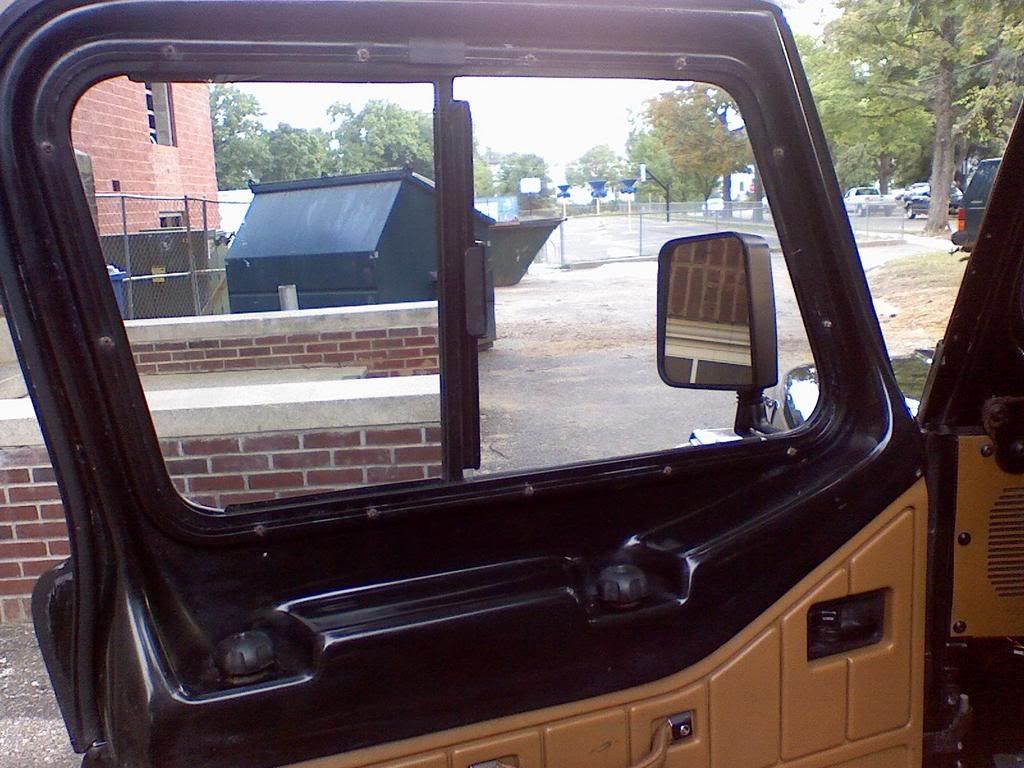 =-=-