Pretty sure you wouldn't want to drive around with anywhere near 500 pounds on the back either!
But I think the Class II is rated for 350 pounds max?
OK... well.. other than an overly tight fit and had to do some grinding to get it in there (not sure which tolerance was off, the Hitch Haul or my Receiver) but I kind of like it. Much better build and finish than the Walmart/HF/TSC Reese type ones and a much better fit to the size of the Jeep. Looks to be a good choice...
This is how wide it is (perfect really)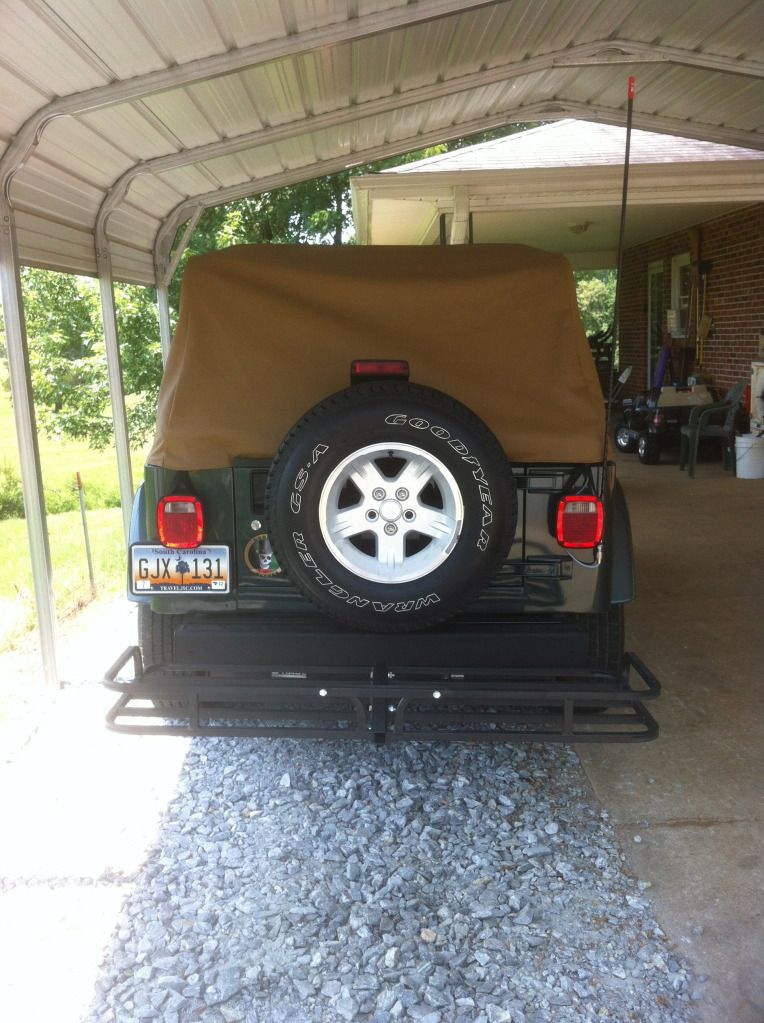 It sticks out a little far, but then again, it creates maximum surface area to load stuff onto. Nothing is wasted. If it didn't have the rise in it, it would drag easier so I guess the rise is right too.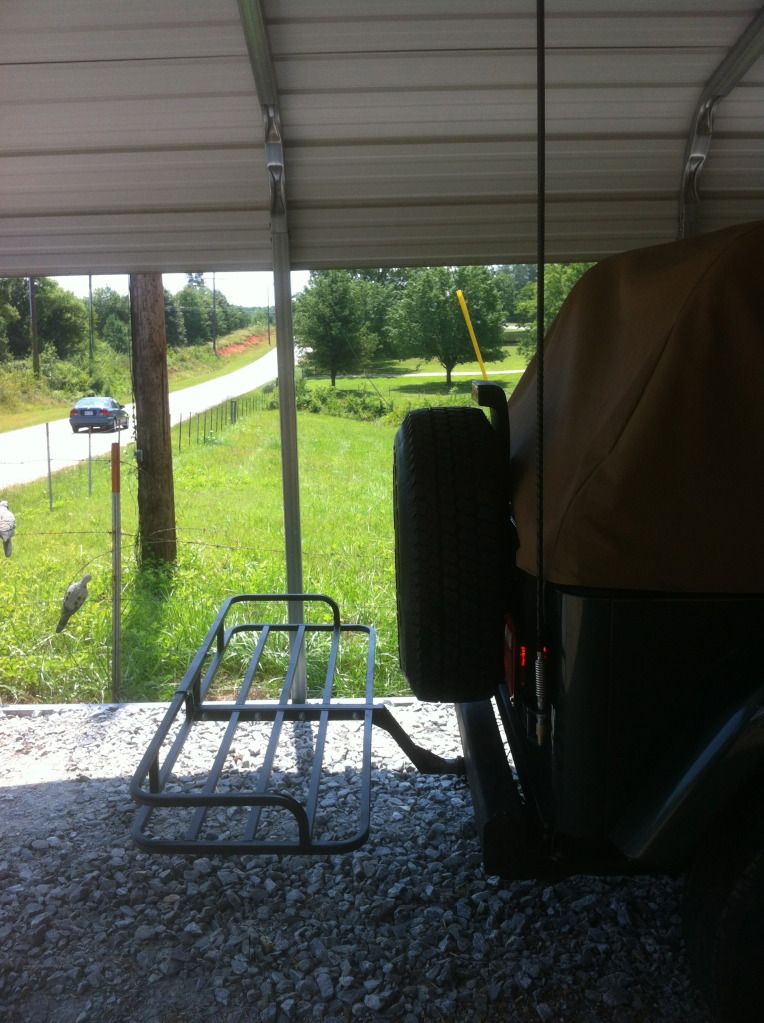 Overall... it fits really good.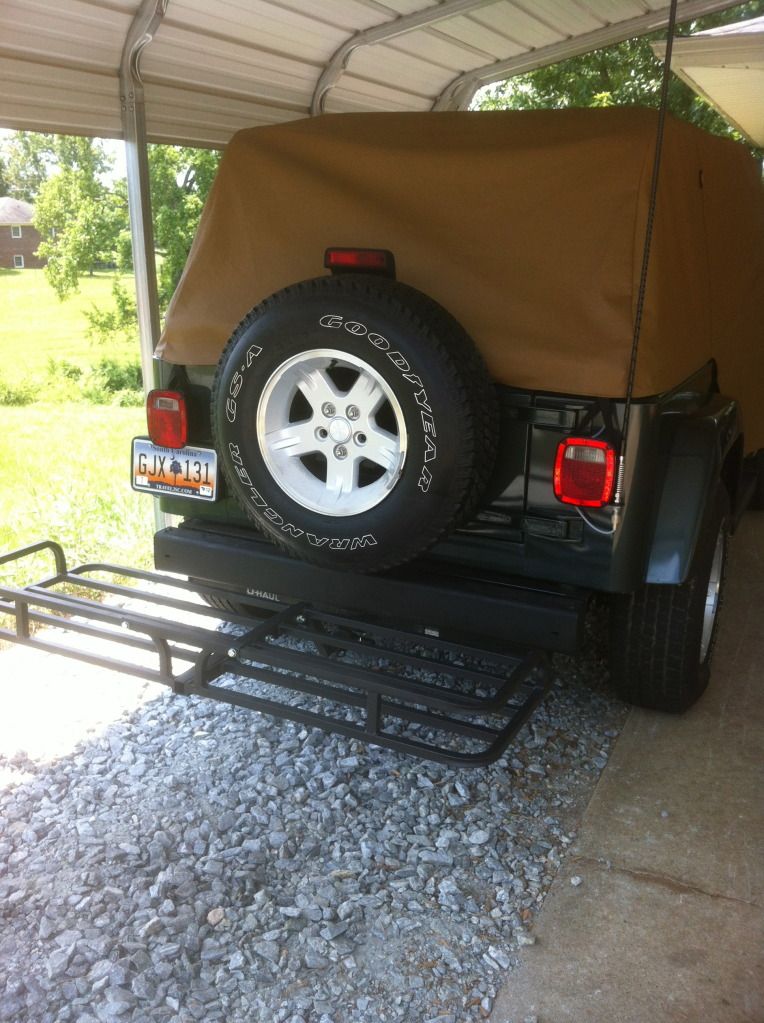 This is how far it opens (unloaded though) before a 30" Tire hits. But you need that rise to clear dragging the tail unfortunately. A trade off I guess. But you can still get to your stuff if, and when, your not hauling stuff on the rack.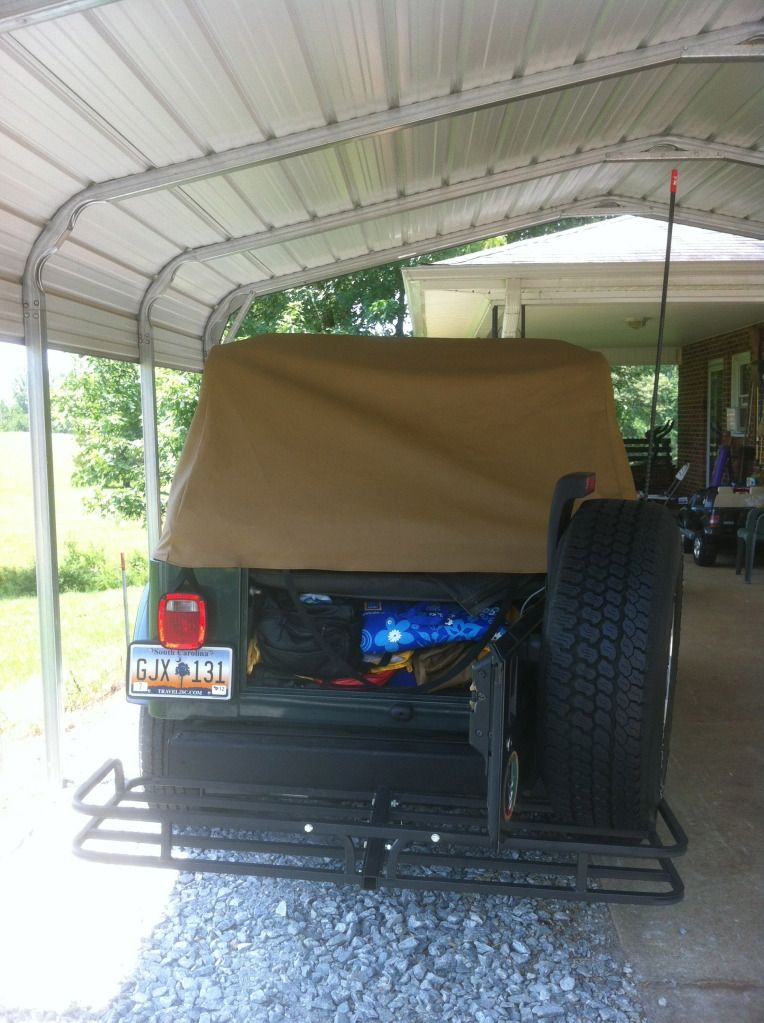 Not bad at all for $60 and fits nicely I think...
There is a Amazon deal that has Prime advantage so its like $59 shipped. But be prepared to possibly have to do some grinding on the tube to fit your 1 1/4 receiver hole.