Cost was $215 plus shipping.
These are extremely beefy rails. 2" od and 0.134" wall thickness.
They fit right under my factory rubicon rails on my JK.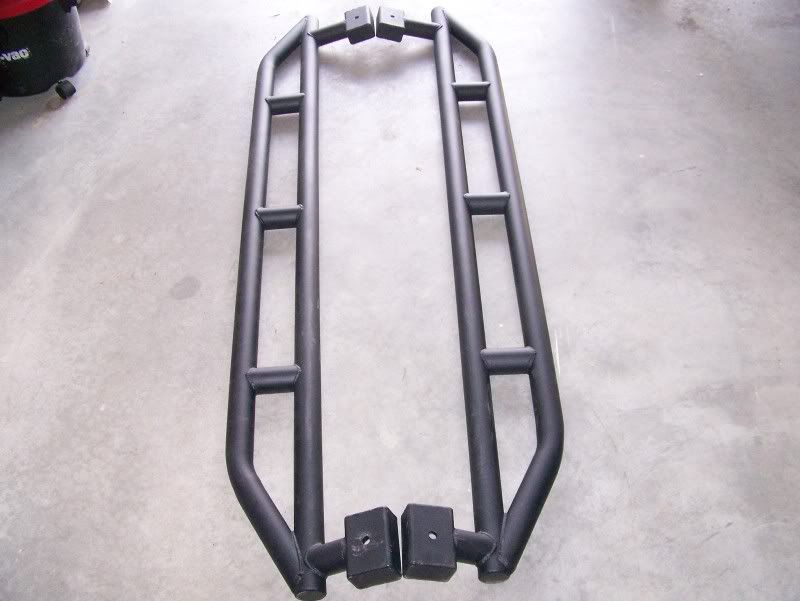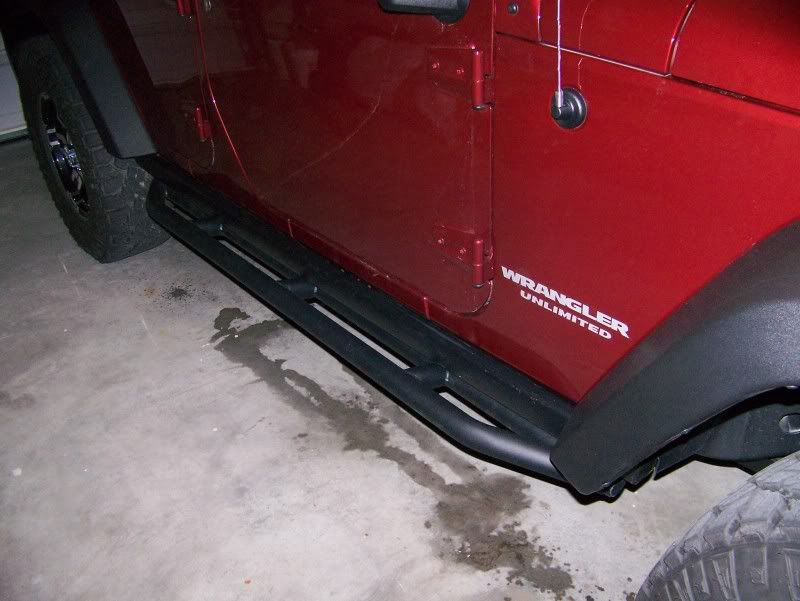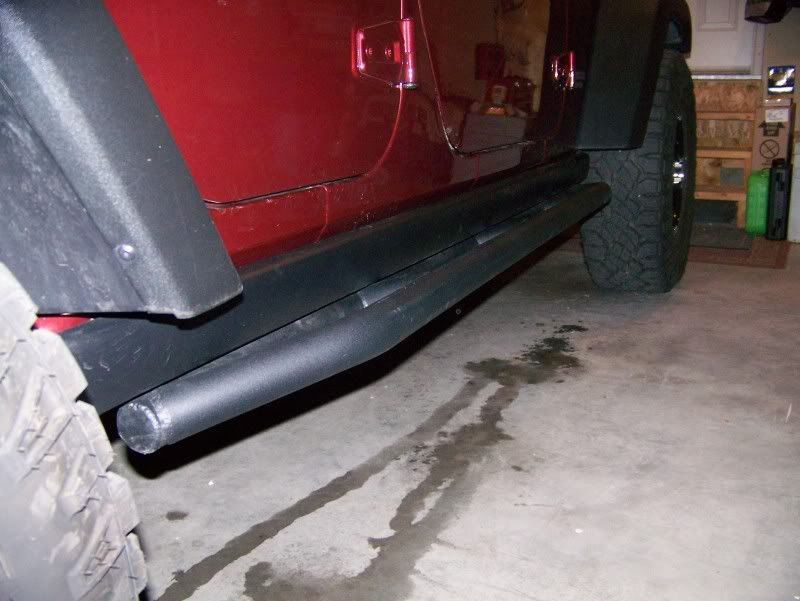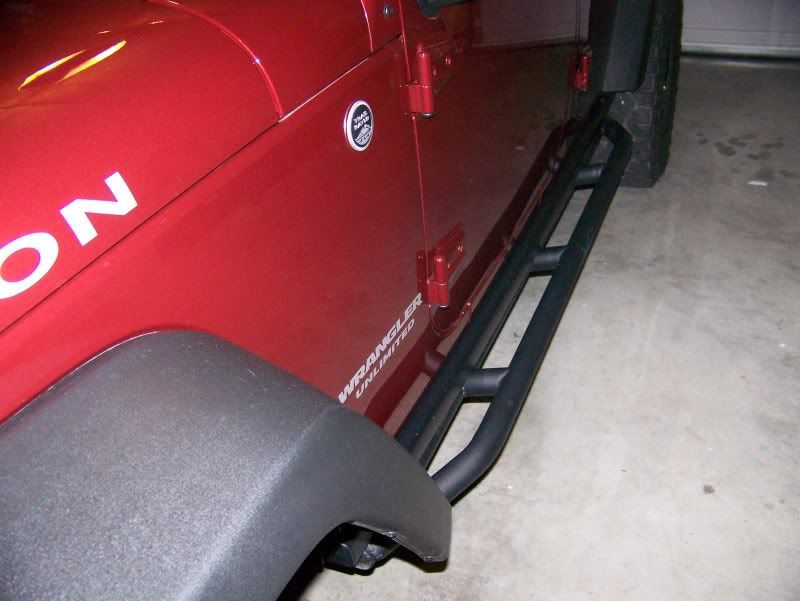 Some of you will say: What, only one bolt on each end holds them on? Yes that's true. They mount onto the frame using two of the body mount bolts per side.
However, I'm really not that concerned. There is very little space between the top of the ACE rail and the bottom of the factory rubicon rail. If they do flex upward they will make contact with the rubi rail and all the force will be transmitted along the length of the rubi rail.
I think they're perfect for those of us that have factory rails and want to leave them on. ... which I do because I don't really like the look of the pinch seam when its exposed.
So, I suspect the two different rails will work beautifully together.