i used the same type of hanger Scout does. hold 50lbs each and are padded. it was a great setup that kept them out of the way and off the floor. i hung them that way for 3 years.
not long after hanging them like that, i did notice that the seam where the actual thin window frame/surround meets the lower main section of the door formed a VERY small crack. it was only noticeable because that tiny amount of exposed metal rusted....we're talking tiny crack. it did that within the first year, and i still hung them for the next two years. it never caused any problems.
best picture i have of the hangers (no doors on them). i used them to store the soft top and windows when they were off too. i could put a door on a hanger and then had room to hang the soft top on one of the same hangers.
the black things are pieces of the hard side of industrial velcro. i hung the side windows from them.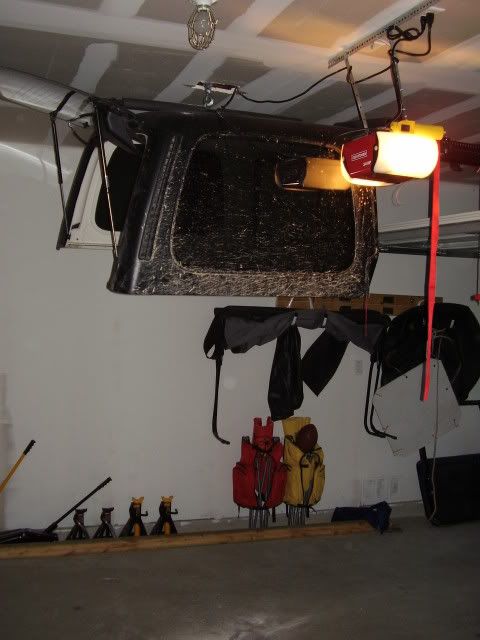 (Scout..lovin the Sequia. we had to settle for a Suburban, but love the Sequia.)