Here are a few of mine though from when I first did it: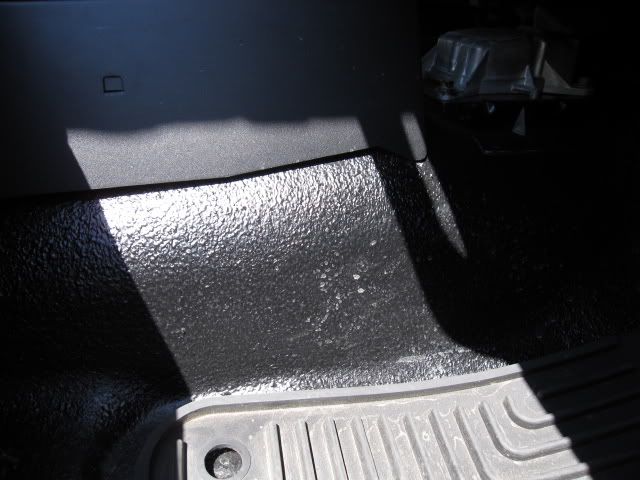 It cleans very easy (much easier than carpet)... in fact, in the summer when I wash it, I pull the drain plugs and wash the inside with my soap and sponge too. I just be careful not to spray water anywhere but the floor.
I no longer keep my rear seat in most of the time, so it's especially nice having the bedliner back there.