I have a 95 YJ, love it very much.
Problem is it is getting older and really needs some past due TLC.
Suspension is shot (Springs are flat and God knows how old shocks are I think OEM) Body has several spots past owners putty repair is splitting out and one ore two crappy fiberglass patches. Paint is shot, in fact it is now basic sprayed rattle can black...... Just nearing 200K on the miles. Runs great, shifts great, 4wd functions great. Floor pan is good, had a few bad places I got cut out and welded in new metal......I had purchase Monster liner to do interior tub and
Chassis saver to paint undercarriage.....My problem is we moved to a new (111 year old house) I have no garage so only would have outside under a canopy to do this work in the side yard. I think it is getting to the point if it does not get soemwork done on it, it will start really going down hill (Even though with all the problems, I still consider it reliable and would take it anywhere)
My thing is a close friend would like to buy it at the end of summer. Offered me 3000.00 for it which I think is really decent money considering what should be done to it....He wants to do a body off redo over the winter. (He has proper garage) He used to have a Jeep about 10 years ago and wants another.
Seems like I should sell it, But I know I will miss it. This economy It would be a bit before I can get another. Our family would not be without as my wife has a TJ, it is her daily driver. I would still get some Jeep time just not all the time like I do now.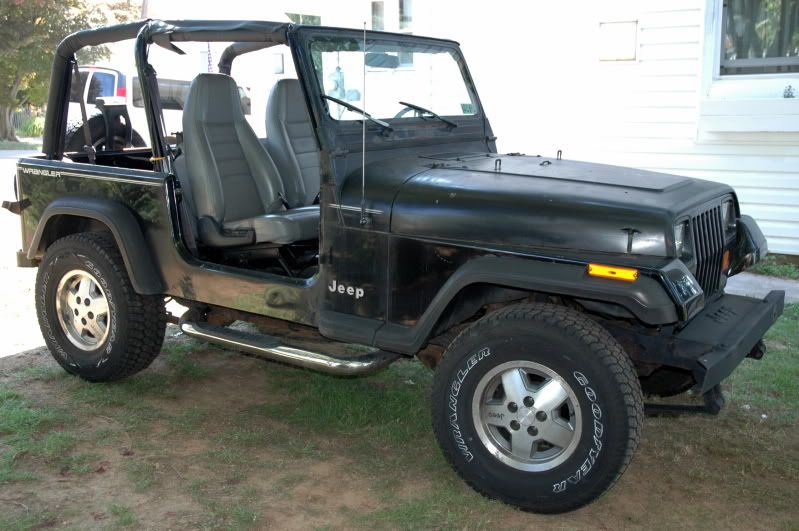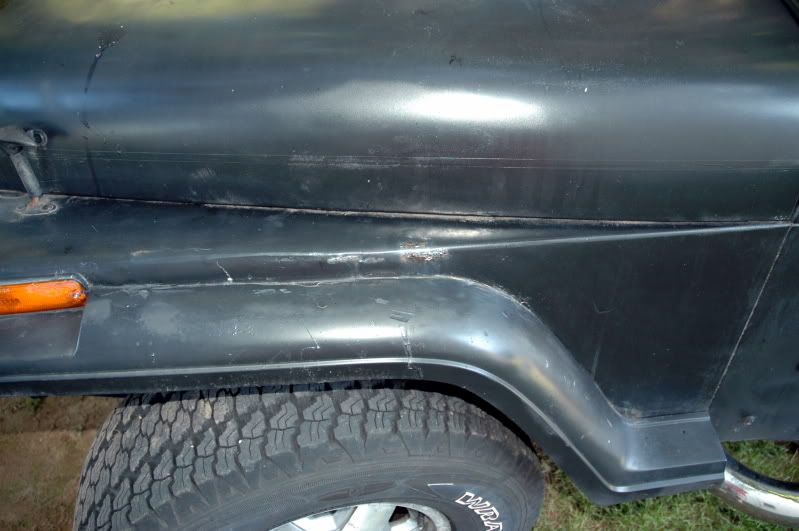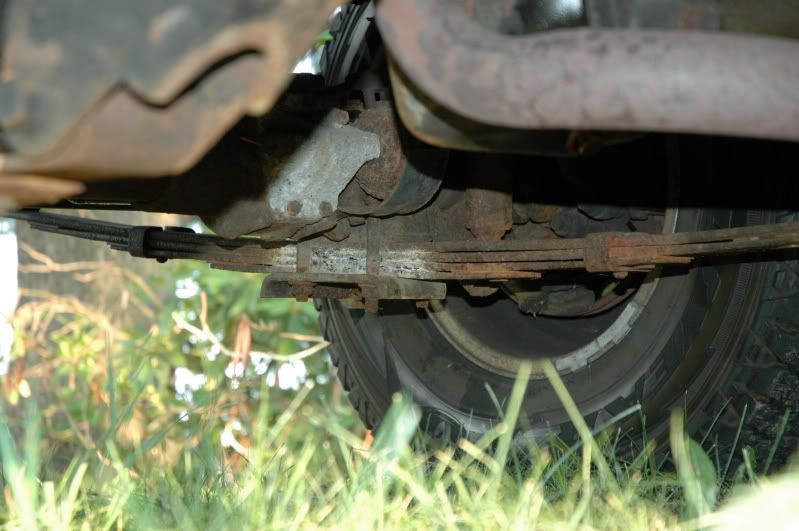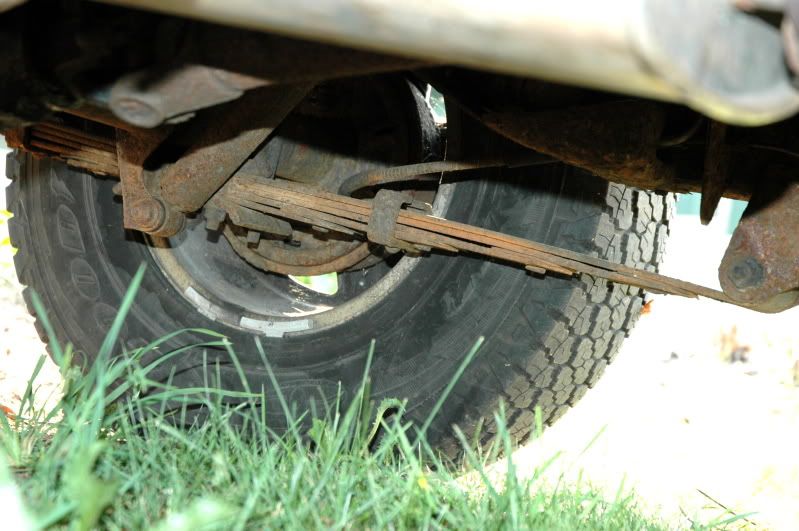 ]
So what do you think, Let me friend buy it and give it a real fix up, body off, new tub, really doing it right....Or do I hang on to it, Jack it up paint what I can underneath, do suspension down the road when I am able and either patch up the body as I can and get a cheap paint job, or pay for a cheap paint job........At first it was easy, take the money, it is decent dollars for what it is. But driving round in the warm weather no top, no doors, not to mention the enjoyment in the winter knowing it will get me where ever I need to go despite the weather. I am now having doubts knowing I would miss it. I really do not know anymore what to do, I am not asking you to decide for me, But give me your two cents, what do you think you would do in my shoes........If I had a proper place to do the work, also if I had more money but the economy has been harsh, my business is down 67% from 2 years ago so not alot of extra dollars...My repairs would have to be a little here a little there just getting by It is a tough call! Tell me what you think!