I got the 2nd Gen AEV snorkel for my 2012 jkr. Here is a advertising picture.
The
instructions
say to keep the drain holes in the bottom of the airbox unless your doing some serious stuff. I'm thinking of plugging it up to be on the safer side. The design of the air ram should prevent almost all water from rain from entering.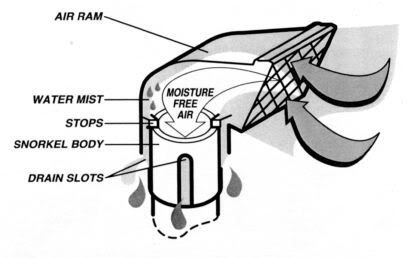 WILL I REGRET PLUGGING THE HOLES?
I'm in the process of reading as may threads to see if the plug will create any issues. Found only one so far, and that seems to be a case of a kid hitting it hard with a hose.
Snorkel owners.....Don't block your holes in the air box !!!!!! (I got away with it)
. If you have any experience with sealing the box up, and how much water will slowly collect potentially, I would love to hear it. I'm assuming small amounts of water would evaporate with the engine heat and not be a huge deal?
DUCKBILL DRAIN IDEA
I want to put a duckbill one way drain valve in. Basically like this dude did.
AirBox Drain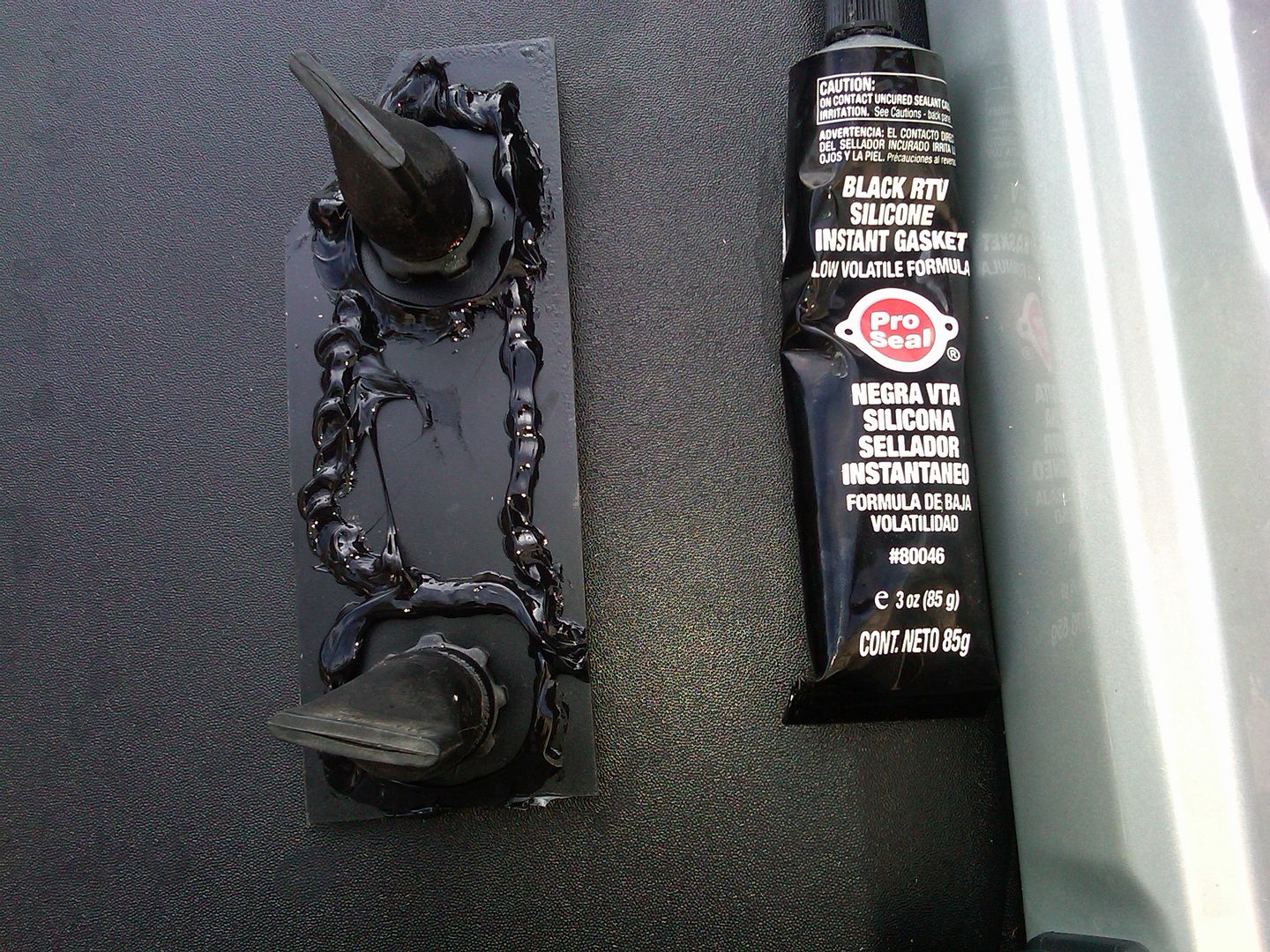 I cannot seem to find any for about 10-20 bucks. I found a few for $40ish but that is a bit too much for my worries. Anyone know a cheap place to find one of these drains.
RUGGED RIDGE WEEP VALVE IDEA
The RR snorkel uses a clear tube that's maybe 3/4" that connects to the lowest point of the snorkel. It has a clamp that you can undo to release any water that has built up. Being that it's clear you can easily see if it needs to be drained. So I was basically thinking of perhaps fashioning something like that.
ADVANTAGES OF TOTALLY SEALING AIR-BOX DRAIN HOLES (Perhaps)
I was thinking about how if you have a tiny hole in a drinking straw. Like for a coke it will basically make it were it won't work. I'm wondering if a fully sealed box would actually get better air flow/density/cool air vs keeping the drain holes in?
BREATHER HOSES
- I already extended my breather hoses and made a thread about it. I'm not planning on running them to the airbox.
Extend Breather Hoses with Pictures - Axle & Transfer Case
SCREWS VS RIVETS
- There are a few parts were AEV wants you to use rivets. I'm thinking of using stainless bolts instead.