4.75" lift and 315/75R16 on Moab rims, no spacers.
Pulled the springs, disconnected sway bar and put wheel back on. With frame sitting on jack stand I jacked the axle up into the wheel well looking for contact.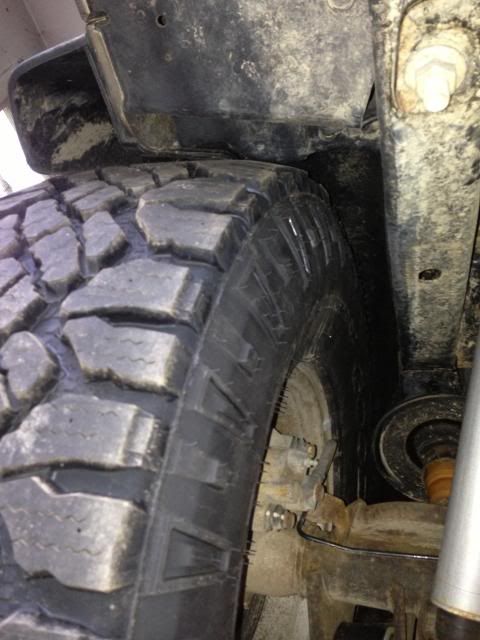 In the above picture you can see the tire first contacts the rear portion of the fender and inner wheel well.
I plan to add 3.5" of bump stop. What you don't see is I added .75" spacer when I put the spring back in. This will leave me with ~5.5" of space for coil bind, questions I have are:
1. Does anyone know coil bind length for a rough country 4" lift spring?
2. Does this type of jounce bumper completely crush? Should I add less than 3.5"?
3. Should I add all bump stop to jounce bumper or split between bottom and top? Worried a 3.5" extension on jounce bumper will break since the contact is not straight on.
4. If I replace my jounce bumpers with these urethane daystar ones, what amount of crush should I consider? 50%?