Quote:
Originally Posted by
rys04rubi
Can anyone explain to me the difference between the control arms and long arms??? or if its worth the extra money to get for a 04 rubi with a 3" SL and 1" BL?????
No matter what lift size you have, you'll have control arms. Control arms locate the axle under the Jeep front to back. The track bar locates the axle side to side. In the stock double 4-link configuration, there are 8 total control arms.
Short arms attach between the stock mounts.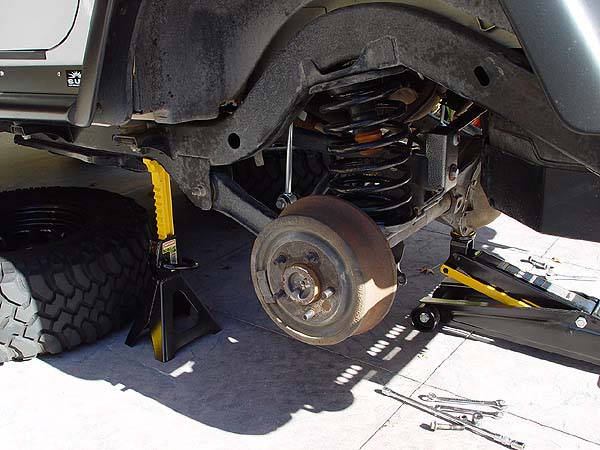 Long arms require cutting off the stock frame mounts, and extend the frame side mounting point further toward the center of the frame. They usually attach to the t-case skid.
The difference is noticed when you start talking about large ranges of suspension travel.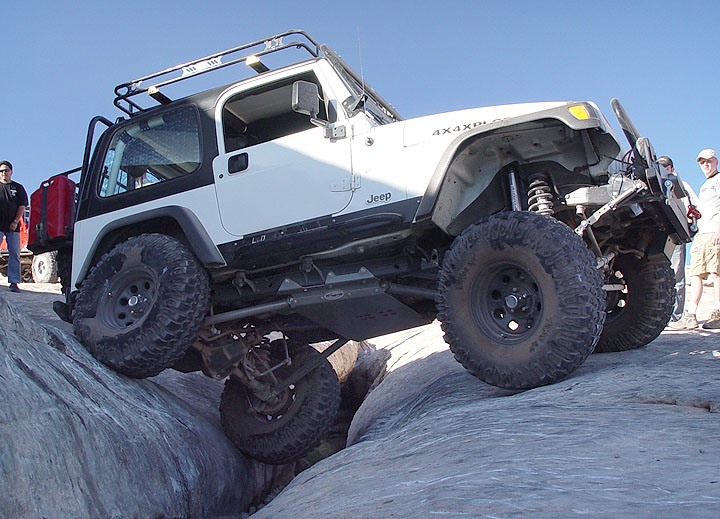 Long travel shocks used in conjunction with long arms means you can get lots of droop. Well...if you have short arms, the axles tends to move backwards more, the springs curve, and the shocks can actually hit the shock tower.