Since I could not finish my radiator this weekend. I
had
to keep busy somehow----
Okay, so until I can upgrade my D35....
I saw this recovery device, in case your c-clip goes.
I went out and for about $30, I made my own. Bought a 48" nipple of 3/4" "black pipe" from Home depot, iron but not galvanized. I then cut it the middle. This gave me 2 pieces with a threaded end on one end. Disregard the quick link you see here. I took the pic's after I welded them on. ($11.00)
Same shopping trip, bought 2ea 1/2" quick links and welded them onto the non-threaded end. (2 X $4.30)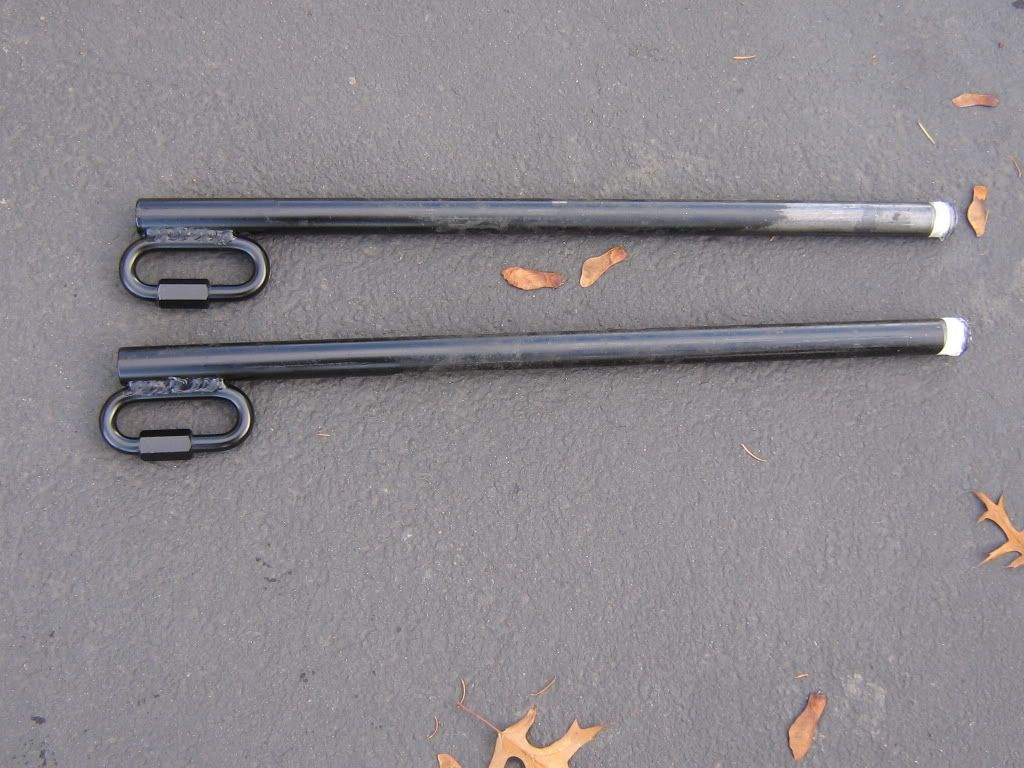 Slid some 1 1/4" pvc pipe over it to act as a "bearing" surface. ($4.00)
Then I screwed on a 3/4" union (not "coupler"). This allows me so separate the unit in half for easier storage but to quickly assemble it. The union also keeps the pvc pieces separate, this is important because they will be rotating in different directions. ($8.50)
The completed c-clip recovery tool. I think, in hindsight, I should have gone with 1" but tghis seems stout enough. Yes, I know that the pvc will be shredded, but it will serve the purpose and then can be replaced. You could also just leave the pipe in one piece but after you weld on the quick links, you would have no way to replace the pvc (but then again, for the cost, a one-time tool might be worth it). If you do not have access to a welder you might want to think about buying the one shown. I figure at the price they are charging it would be worth it, especially considering that they say their rollers have bearings in them. They want like $125.00 for them.