Hey,
My front axle seals failed yesterday so I decided I'd try and tackle it myself. After reading some walkthroughs (this one in particular was really helpful:
Dana 30 Axle Seal Replacement
), I decided to give it a go.
After the front differential was opened up, I started trying to pry around to get the axle seals out. I ended up accidentally destroying what I thought was a big, orange o-ring. After inspecting it further, I realized it might actually be some form of rubbery calk / glue that was sealed on to the differential. I believe the axle bearings are pushed up against it when everything is in place.
Here's a good picture of what I'm talking about (the orange ring right on the outside of the seal):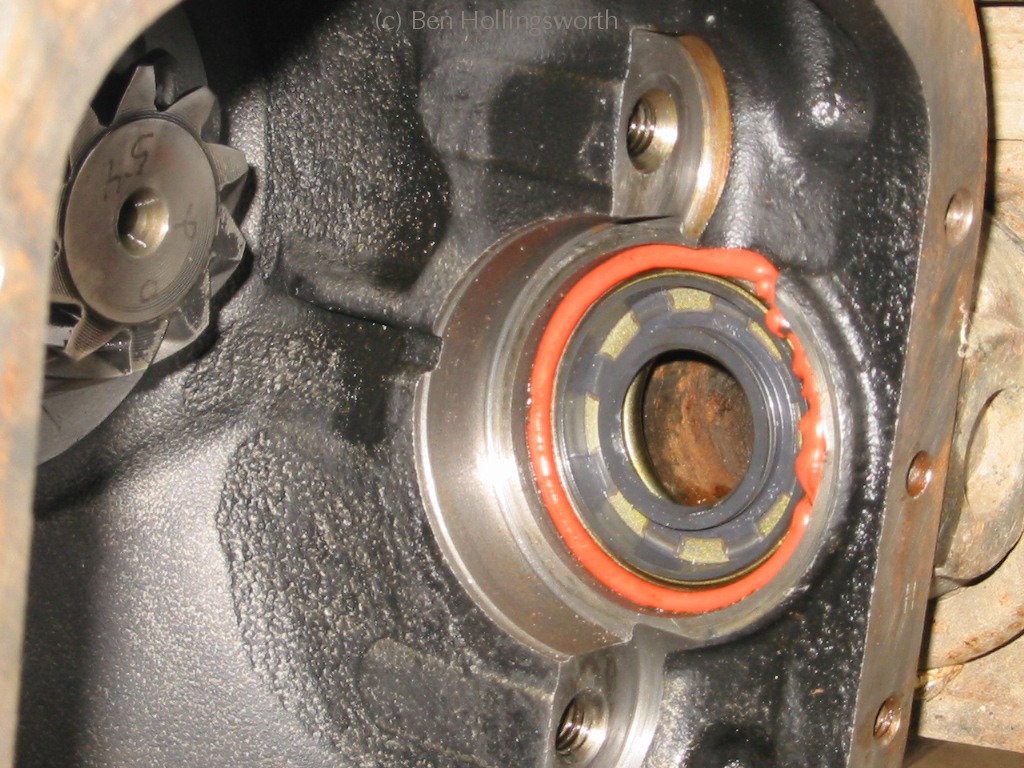 Any ideas on exactly what this is and how to replace / fix it? Thanks!
-Caleb