And it's about time someone came up with the below described safety enhancement for vehicle recoveries too!
First, the problem... I have three basic strap types in my recovery tool box: 1) A kinetic "snatch" strap, 2) a hookless static (non-stretch) strap, and 3) a static tree saver strap. All three are yellow, that's the problem.
Because most straps we buy seem to always be yellow, we can get into trouble by accidentally using the wrong type of strap that isn't suitable for the need. Like using a static (non-stretch) strap for vehicle recovery can rip vehicles apart or worse, cause injuries. Make no mistake about it, a mistake during a vehicle recovery or tow operation can have serious injury or even deadly results.
There are two basic strap characteristics.
A "static" strap with minimal stretch is used as an anchor, perhaps wrapped around a tree or a rock or used as a winch extension.
A "kinetic" strap that stretches slightly to help reduce shock during vehicle recovery, which also aids in recovery as the strap rebounds. This type of strap should not be used as a winch extension.
The problem is that these two strap materials often get mixed up by both well intentioned and clueless offroaders alike. And why not? After all, both types of straps are usually yellow and they look alike. Until now.
We're now seeing a color coding standard evolving and being pioneered by Viking Offroad and Winchline.com where Kinetic (snatch/recovery) straps are now bright orange and Static (tow/winch) straps are now bright green.
Here are the new Viking kinetic recovery straps:
Tow Strap – ORANGE (kinetic)
- Vehicle to Vehicle recovery
- Best in sand, mud and snow
- Vehicle towing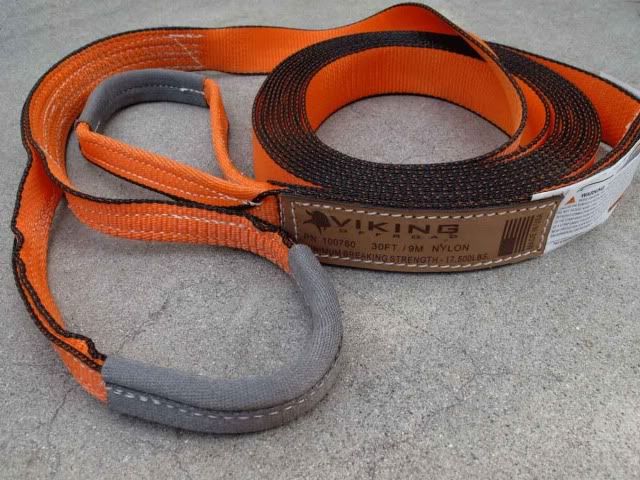 Tree Strap – GREEN (static)
- Tree or Rock anchor tool: – sling around base of trees or around rocks
- Minimizes damage to tree bark by spreading the load
- May be used as a Winchline Extension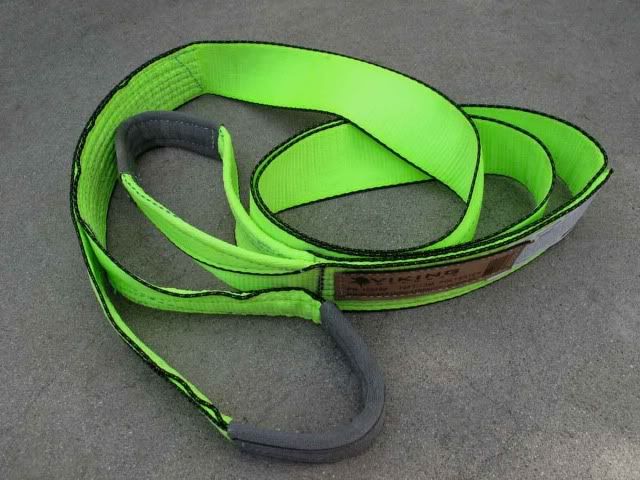 Other tow strap manufacturers are coming on board too, ARB will be supporting this new color standard that promises safer uses of these straps as well.
I just happened to be talking with Thor Jonsson at Viking when he & I started talking about straps when he told me about this new color standard. I immediately offered to mention it here since it has obvious safety benefits. No, I was not given any tow straps or other compensation, I just thought it was a VERY cool development & worthy of a short writeup.
Check out their U.S. made straps (winch lines too) out at
Viking Offroad
and
4X4 Winch Lines at Winchline.com: Winch Line,Winch Ropes, Recovery Gear, Tow Rope, Synthetic Winch Line
By the way, Thor is the brother of Jon whose very cool Jeep TJ was featured on the cover of Crawl Magazine last month. Jeeping & offroading runs in this Viking family and they live & breathe what we love doing. Here's that cover.