Ok, a quick update. I had a few hours to work on the Jeep and was able to get all 4 relays wired up. I followed the directions posted on the Jp magazine forum lined above. Here are some pictures.
Had to run a new line from the fuse to the relays. I used the 16 gage wire suggested. Any bigger and I don't think I could have gotten it into the fuse box. I used a 10 -12 gage connector to attach 4 leads to 1, and put on the end terminals.
Connector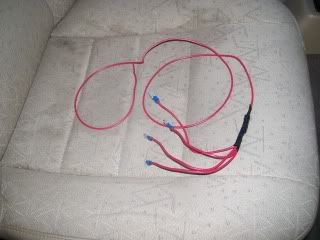 Every thing taped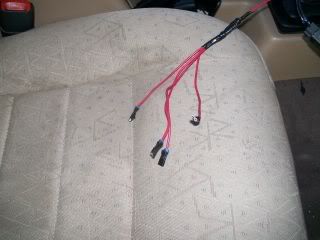 For the ground, I used a small nut and bolt to hold the loop connectors togehter. The wire is 12 gage.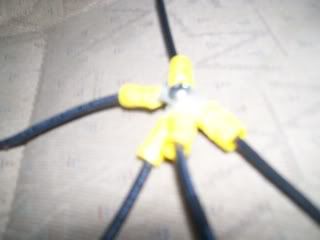 Used liquid tape.
Taped.
I forgot the picture of the relays completed but I'll post it later.
The wiring connection went like this:
Accessory wire from fuse box to terminal 85
Wire from fan swithch to terminal 86
Wire from resistor block to terminal 30
New ground wire (12 gage) to terminal 87
It all worked but in the process I realized the fan switch does need to be replaced so I will do that later. It works on all 4 speeds but is intermittent on the 3rd position. I have to play with the switch to get a connection.
I finally traced the vacuum line and other than the connecton to the resivoir, I have vacuum up to the mode selector switch. I used a short piece of aquarium air line and used it as a jumper. I jumped it from the black hose with the vacuum and jumped it to the other hoses one at a time and got them all to work. It was a pain in the butt but it worked. So, I will be gettng a new mode selector switch as well.