You might find a spring that's busted, probably the parking brake spring which is one of the first to fail. If you're lucky... you'll find a pebble in there. It's not a hard procedure. Just pull the tire off and then pull the drum away straight out.
make sure the parking brake IS NOT engaged
. If it's the first time removing it, get a rubber mallet to bump it off from behind.
Then you'll see...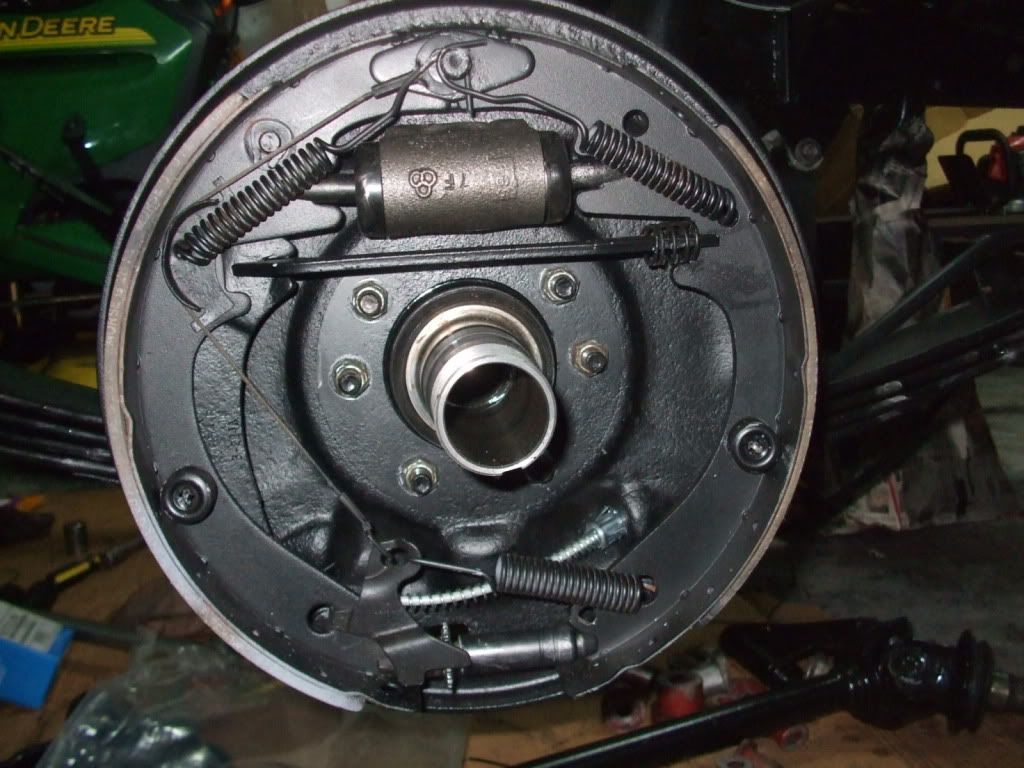 And I promise you, it will not be this clean. If you've never done the job, I suggest doing a brake shoe change while in here. It's a pain in the ass task, but it's not difficult to figure out, just springs are my nightmare.
Grab a set of spring pliers and a brake shoe retaining spring tool when you purchase brake shoes. Also pick up a brake spring kit, they're like $8 and replace all your springs with new components. And make sure to get at least 3 packets of brake grease, wipe your contacts down. And brake cleaner. Two cans, this is a necessary in any garage.
Jeep Rear Drum Brake Remove - Install and Adjust
Get to it! And whatever you do, DO NOT TOUCH THE BRAKE SHOES AND GET GREASE ON THEM! YOU'LL GIVE YOURSELF $30 PAPERWEIGHTS.