I bought my TJ back in April. It had a 4"-5" suspension lift and 35s on it when I bought it. I am currently in the process of removing the lift and dropping it down to stock height on 30" tires.....for now - will be going back up a little bit.
At first I was thinking the kit was Pro Comp, but after removing some of it today, I realize it is a Rough Country Series II kit.
I had the day off today so I started on the rear. I got the whole rear lift removed as well as the transfer case drop, and the stock parts installed. Along with the coil springs, shocks, sway bar links, and lower control arms, I had to remove the rear track bar.
Who ever it was that installed the kit tried one bolt on the TB bracket and decided to weld it on instead. Here is what is left....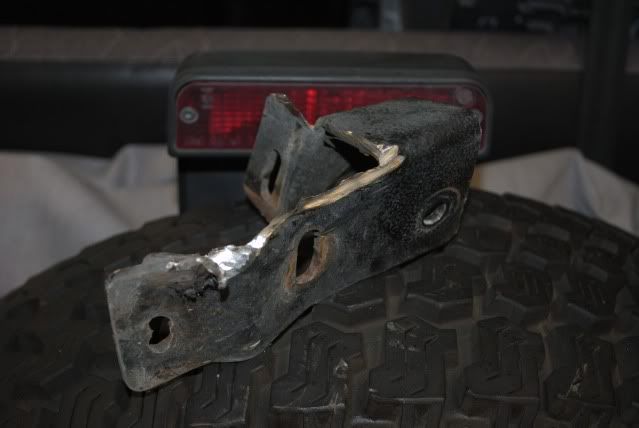 [IMG]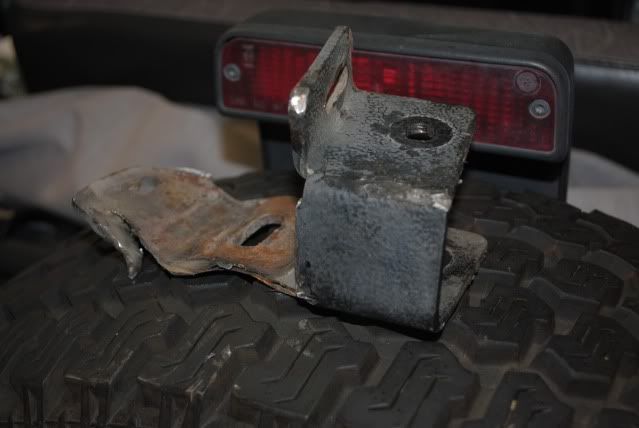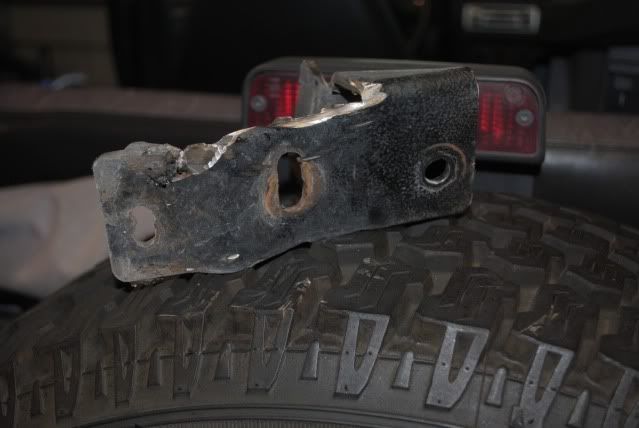 Point of the story, be reeeeeeally sure you plan to permanently keep the TB bracket if you're going to skip over those two extra bolts and go for the weld.
As soon as the stock pitman arm come in later this week, I will swap the front out. The reason I thought it was a Pro Comp kit is because it has a dropped pitman arm, but I suppose that was added later.